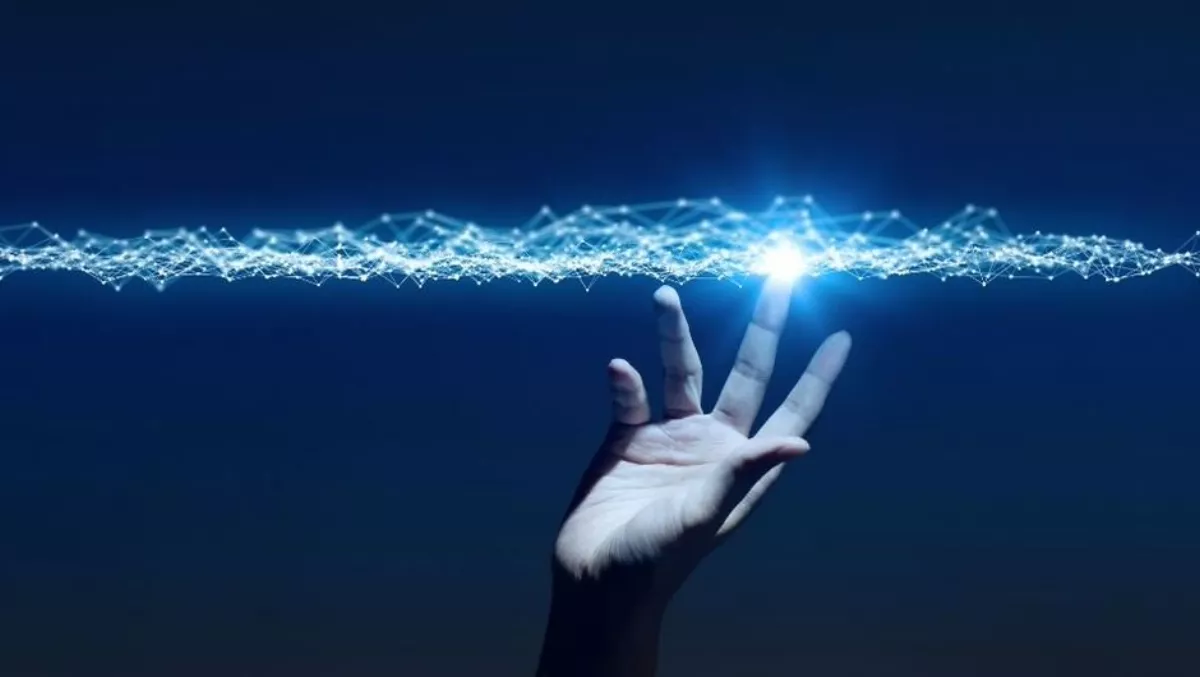 How Australian companies can make good use of their data
FYI, this story is more than a year old
Knowledge is power as the old adage has it. Australian businesses that aren't awake to the benefits of harnessing the data at their disposal risk being left behind in today's rapidly evolving digital economy.
We only need to look at local businesses like financial services start-up, Tic:Toc, who harness data to disrupt the status quo and are reaping the rewards. Conceived in 2015, the company operates a real-time home loan approval scheme which can deliver decisions on applications in as little as 22 minutes.
Data has indeed become a great equaliser, but how a company leverages data can have a massive impact on its competitive edge. Companies that are evolving to develop a data-driven culture to deliver sharp and timely customer insights and well-informed planning and decision making are winning market share.
Fostering this sort of data-driven culture in a large business is not a job for one person, or indeed for an IT department in isolation.
As more companies embrace the power of data analytics, the entire organisation, from senior executives to frontline staff, need to become involved in the push. Addressing the following four areas can help make this successful:
Make data a core competency
The promise behind digital transformation is its ability to harness the power of technology to grow a business by reaching new markets and customers at scale. Collecting data cannot be an end in itself and extracting and leveraging the insights it contains should become standard operating procedure across all business units which can realise a benefit from doing so. Organisations that are serious about becoming data-centric need to prioritise investing in the infrastructure, resources and cultural change that can make this possible.
Open up a foundation of trusted data
Historically, many organisations have kept employees' access to data limited but this modus operandi is crippling in the data-driven era. Rather, an attitude of openness, underpinned by appropriate controls, should be the order of the day.
The focus should be on a collaborative, integrated governance approach where IT ensures security while the business is free to an explore data that drives their decision making. Indeed, self-service analytics software, courtesy of their intuitive, easy-to-use tools, enables today's business users to access and analyse data without waiting for specialist assistance, provided pre-determined security criteria are met.
Fail to establish an integrated governance strategy of this nature and workers will inevitably create their own decentralised silos of information - in spreadsheets, undocumented files or from internet downloads.
Encourage data literacy
It's one of those chicken and egg questions: Do data literate employees lead to the development of a data-driven company culture, or is the reverse the case? In most organisations, it's a bit of both. In Australia, which has traditionally been ahead of the curve in analytics adoption, a major barrier in analytics going beyond just the IT department and BI team has been the lack of a data literate workforce. In fact, data analytics skills are touted as one of the skills most in demand in Australia.
Hiring staff who have the interest and ability to explore and interpret data can help drive the push to become data-centric. The demand has also triggered many businesses to look for specialised talent for which supply now can't meet demand. And here's where companies need to prioritise empowering existing employees to grow their skills sets, via targeted training and mentoring programs.
The goal should be to ensure every business unit or department has the skills and expertise to directly ask questions of their data to track performance, discover business opportunities and efficiencies and contribute ideas that can enhance the company's competitive edge.
Make data accessible
Access to data for all employees who may be able to derive value from it? In data-centric organisations, the default question is not 'why', but why not? It's because their senior management recognises the potential for all employees – whether they work in sales, marketing, human resources, finance or operations – to make better decisions if given timely access to data which can inform them.
A modern data analytics platform can provide enterprise-wide access to multiple data sources. It's the key to turning knowledge into power and can help transform a company run invariably on intuition and gut-feel into a data-driven powerhouse that can hold its own in today's hyper-competitive digital economy.
REA Group here in Australia is a good example of an organisation whose decentralised access to data empowers more employees to access and engage with data. While key stakeholders gain access to relevant data, decentralisation has enabled employees to distil powerful insights independently to achieve business goals.
Moving forward
With the appetite for the use of data showing no sign of slowing, the next 12 months will be critical in viewing how businesses implement an analytics strategy. It can and should be a year of unprecedented change if businesses can build a data-driven culture.
By carefully considering the points outlined above, companies will be best placed to achieve the benefits that they seek once they view data as an asset - as essential to the growth of their business as financial capital – and as a result becoming the predator and not the prey.
Article by Nigel Mendonca A/NZ Country Manager for Tableau Software
Related stories
Top stories