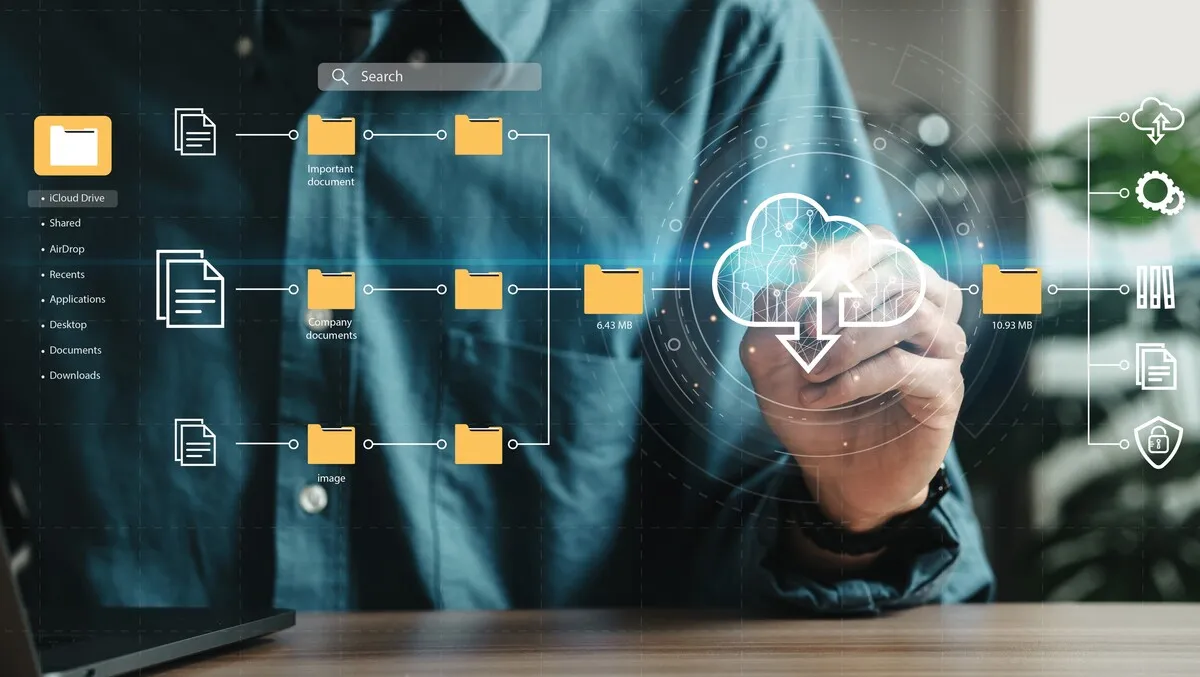 How being data-driven can fuel business growth - SnapLogic
Thu, 22nd Jun 2023
In today's rapidly evolving business landscape, organisations face unprecedented challenges, ranging from budget constraints to resource limitations and workforce demands. In this context, embarking on a data journey becomes not just an option but a necessity for survival and growth.
Becoming data-driven promises improved outcomes, elevated customer experiences and the ability to make intelligent and strategic decisions that propel the business forward. However, getting started can be an overwhelming task, considering most organisations are facing mountains of siloed data.
Research demonstrates that the average enterprise has 115 distinct applications and data sources. And nearly half of them (49%) are disconnected from one another. No wonder nearly 9 out of 10 (89%) ITDMs (information technology decision-makers) are worried that data silos are holding them back.
The concern doesn't end there. The same research finds that 76 per cent believe they are missing out on revenue opportunities due to a lack of data insights. And 77% question the quality of the data in their organisations for accurate, timely, business-critical decisions.
Unleashing data's potential
There are a few steps around data democratisation and broad data optimisation and automation that must be put into effect to solve some of these challenges. The first is visibility. You have to know where this data lives and be able to unlock, democratise and get it on the move so different parts of the business can gain access to it for better outcomes.
Next comes control. Governance and quality are vital aspects related to data, including who has access to it, its security and associated risks. It is crucial to examine and address any inherent biases in the data.
From a SnapGPT perspective, the first-ever generative AI solution for enterprise applications, the focus shifts to automating business processes and gradually handing over certain functions to generative AI. However, it is important to navigate this transition carefully, considering the inherent biases in the data these models are trained on. Balancing the need for security, quality and speed becomes crucial when allowing AI and automation to take the reins.
Furthermore, optimising the data, systems, and their interconnectivity becomes paramount. As organisations acquire new systems, businesses and customers and develop new digital products or services, it is crucial to iterate and ensure that the data and systems continue to enrich the digital platform, serving the desired outcomes.
Empowering businesses with enterprise automation
Enterprise automation helps quell these concerns by simplifying complex business processes via the seamless flow of data between multiple applications and systems. And when everyone is empowered to move faster, the benefits are profound. Bottlenecks become a thing of the past, and everyone in the business is able to make more informed decisions based upon the data that's presented to them.
This then improves business efficiency, agility and speed. Basically, better digital outcomes for the business and its customers become possible. Automation can take care of many of the more repetitive and mundane tasks associated with a job, allowing employees to have more time to focus on tasks that actually move the organisation forward.
SnapLogic simplifies the modern data stack, making operations more cost-effective and secure. By delivering a cloud-native, event-driven architecture for both application-to-application integration and the automation of business processes that transcend all 115-plus applications and disconnected data sources, SnapLogic supports organisations across a variety of industries.
Embracing AI in the workplace
We recently collaborated with Censuswide to discover the attitudes and acceptance towards AI in the workplace. It's clear the idea of AI in the workplace is gaining steam. In fact, nearly two-thirds (66%) of respondents like the idea of using AI in their role, either currently or in the future.
Even more, just over half (54%) say that AI would save them time, 46 % believe that it would improve productivity, and 37% share that it would reduce risk and errors in their work.
However, the success of AI implementation hinges on a crucial factor: employee buy-in. Our research demonstrates that 39% believe it would be hard to get everyone in their organisation to fully adopt AI. Understanding and addressing employee sentiment about AI adoption is key to creating an AI-inclusive culture that maximises productivity and optimises business practices.
An AI-inclusive culture goes beyond merely introducing AI tools and systems. That's why, as part of our research, we took a holistic approach, figuring in the respondents' personalities into the equation. The results were fascinating.
Introversion, extroversion and AI
Respondents who scored low on the extraversion scale were more likely to embrace AI and have fewer concerns about using it – compared to their high-extraversion colleagues, who expressed more reservations. Those who scored high on agreeableness and 'openness to experience' were more likely to have concerns about making mistakes when using AI.
Approximately a third (36%) want a safety net to reduce the risk that they would make mistakes. And 42% of respondents desire a better understanding of how AI would benefit them in their role.
To successfully adopt AI, organisations must have an empathic understanding of employees' reservations and address them constructively. Business psychologist Danni Haig addressed the survey results, saying, "Humans tend to cling onto information and behaviours that they know, which means they often reject new ways of working or adopting new skills.
"IT and business leaders should be understanding about AI scepticism and have a clear plan in place to address it, otherwise, much-needed change is far less likely to happen."
Thriving in the data-centric era with enterprise automation
As the business landscape continues to evolve, organisations must proactively navigate the data journey, leveraging technology, fostering an inclusive culture and embracing AI. By doing so, they can overcome challenges, seize opportunities and unlock the full potential of data-driven transformation.