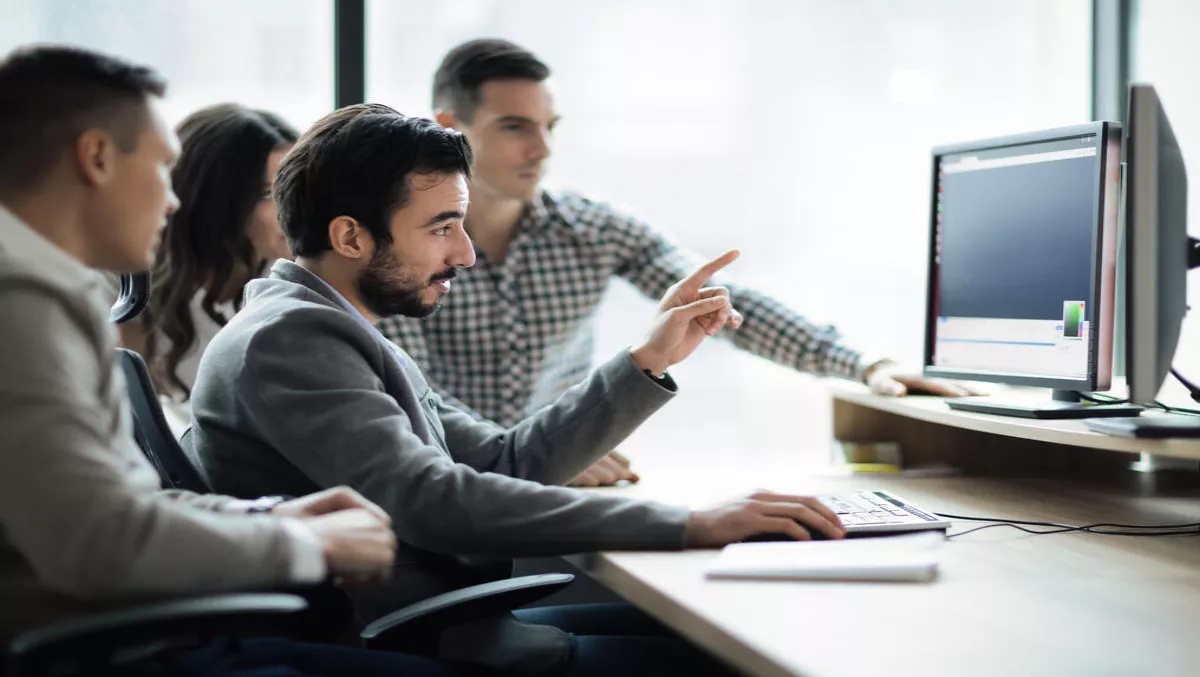 How shifting the IT department's role can drive innovation
FYI, this story is more than a year old
Article by Bruce McGregor, Adhocracy Consulting CEO
Within the vast majority of organisations, the IT department is seen as a cost centre that provides support services to the wider business.
Tasked with deploying and managing hardware and software, the traditional view still holds in a large percentage of organisations that the department is not a group that can provide strategic vision and advice.
This situation needs to change if any organisation is looking to thrive (or at least survive) in this new era of the 4th industrial revolution. Rather than being predominantly labelled as a cost centre or reactive service provider, the IT department must be given the opportunity to become more innovative and allowed to take risks.
By doing this, it will be better positioned to take a lead role in organisation-wide transformation projects. Free to try new approaches and technologies, the IT department will be better able to push boundaries and explore new approaches that will benefit the business.
A shift in culture
Not many organisations are currently taking this different approach to IT because most senior managers don't yet understand the benefits it will deliver.
They see transformation projects as something driven from the boardroom with the IT department diligently following a subsequent prescribed path for changing the required technologies.
A cultural change will clearly be needed that leads to better alignment between the IT department and the wider business. This will require a shift away from the common 'us versus them' mindset that exists within many companies.
Organisational culture also needs to change when it comes to undertaking the transformation project itself. Rather than approaching it as a single, large project, it should be broken down into smaller, more manageable components.
Smaller programs mean smaller risks which allow a business to glean the benefits of a program without exposing itself to the chance of significant disruption or losses.
In this way, the transformation project becomes an ongoing process rather than an end goal. Positive metrics can be gathered and evaluated before moving on to the next phase. The goal should be the creation of an overriding culture of continuous improvement.
A bi-directional approach
To achieve the change in perception and role of the IT department to support such a transformational process, the spark must come from two sources.
The CIO must be prepared to go to their executive management team and clearly explain what they can offer in business benefit terms. They might have evaluated a new technology and can readily see how it could add significant value to the business.
Alternatively, they may have observed initiatives being undertaken by a competitor and realise how these could be rolled out within their own organisation.
At the same time, senior managers must also be prepared to talk with the IT department and explain how they would like them to take on a broader role within the organisation and drive a transformation project.
The managers may be observing changes in the wider market landscape and are looking to IT to help better position the organisation to take advantage of those changes.
Taking this bi-directional approach is the most effective way for an organisation to change the role of its IT department and be best positioned to succeed in the future.
Overall, the role of the IT department and its relationship with the wider business will become more important over time.
Those businesses able to craft better communication flows and have an IT department that is able to take risks and try new approaches will be much better placed to take advantage of new opportunities for growth as they arise.
Related stories
Top stories