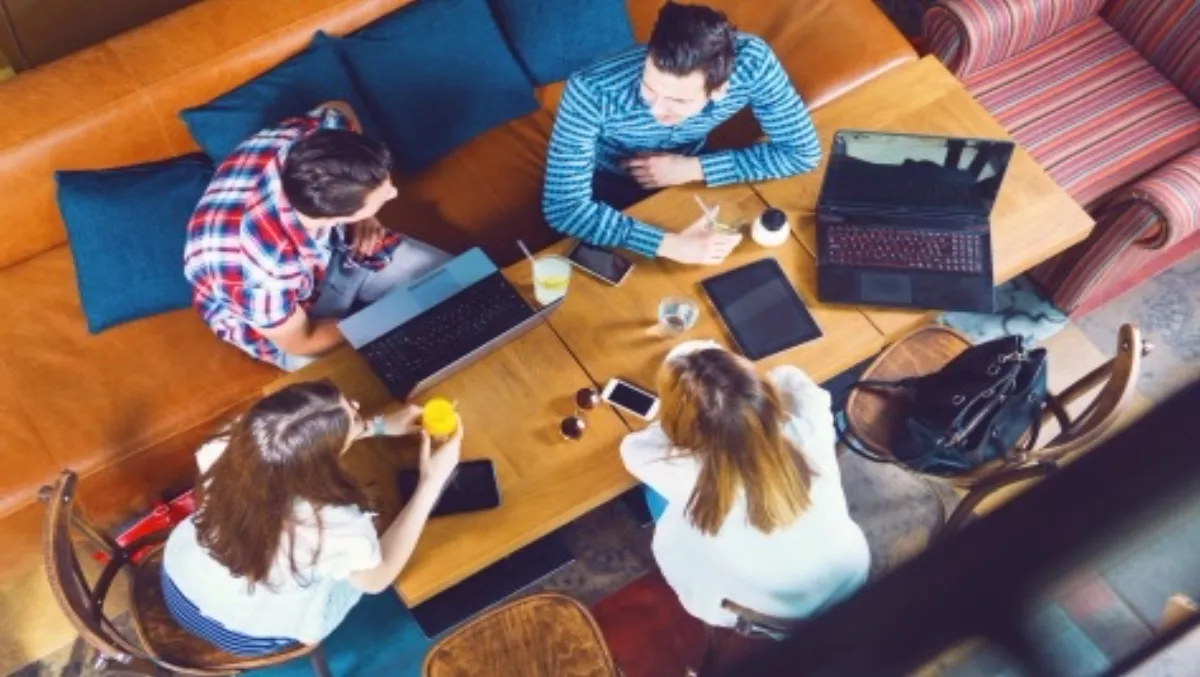 How CIOs can create a collaborative workplace for Gen Y employees
FYI, this story is more than a year old
By 2025, millennials will represent a staggering 42% of the Australian workforce. Creating a working environment that supports and harnesses the best of the talent pool now will be critical to the success of any ambitious organisation.
Gen Y employees are known for their fast adoption of new technology. From social media to cloud collaboration, millennials have been instrumental in driving the adoption of new technology, bringing fresh thinking to the forefront of business.
Best known for using technology to complete tasks in the most efficient way, Gen Y workers can be a huge asset. However, infuriated by slow internal processes these young guns often bypass internal IT departments and processes in favour of their own solutions.
So how can CIOs create a collaborative culture that effectively harnesses these talents without losing control and find a common ground between innovation and experience?
Addressing Shadow IT
Shadow IT, a term for employees who find their own tech solutions and bypass internal programs, has become one of the hottest technology topics of 2015.
A large proportion of the millennial workforce won't recall life without fast internet speeds or the ability to freely find devices and applications to solve their everyday problems, so it's no surprise this rogue approach is snowballing as the younger workforce enters the market.
A report by Frost & Sullivan showed the rise of Shadow IT is also symptomatic of employees finding organisation-approved technology tools cumbersome and inefficient. Ambitious workers fail to achieve their goals, productivity is thwarted and so they look elsewhere to solve their problems.
Gen Y has always lived in a digitally integrated, mobile world and desire a workplace where collaboration is ingrained into culture and pivotal to the business' success. Ensuring systems are in place to encourage this type of work will help reduce the risk of shadow IT.
Raising the bar
Business communication and collaboration systems need to live up to and surpass the consumer grade experiences Gen Y are accustomed to.
Face to face connection via video is a must for a generation brought up on Skype and FaceTime and they expect to be able to collaborate in real-time with colleagues, clients and third parties anywhere, anytime from any device.
CIOs should consult Gen Y employees on the features they need to effectively work and look for solutions that fulfil these. Gen Y employees, will relish the opportunity to input to the technology decisions of the company.
Video conferencing is one technology tool to help encourage collaboration in the workplace, especially when employees are on the move or in different parts of the world. However, this is only half of the challenge; leadership and modern company practices are just as integral to a harmonious and collaborative workplace that appeals to multiple generations.
Some simple practical steps can boost collaborative culture, for example, considering flexible working hours, open plan office spacing, remote working, and creating small autonomous teams to deliver projects can boost productivity dramatically and increase effective communication in an organisation.
Creating a working environment that supports and harnesses the best of the talent pool now will be critical to the success of any ambitious organisation.
By Stu Aaron, COO, Blue Jeans Network
Related stories
Top stories