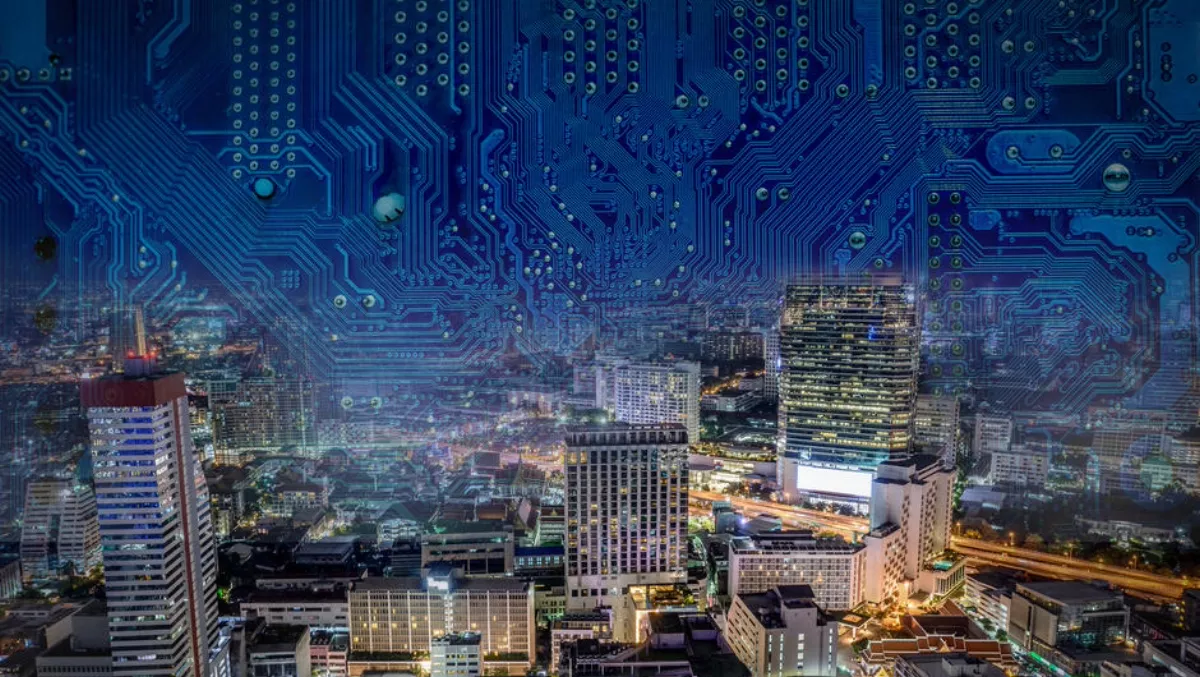 How CIOs can implement a successful IoT strategy
Wed, 21st Feb 2018
FYI, this story is more than a year old
An increasing number of CIOs looking to pursue and implement digital transformation projects within their organisation.
Internet of Things (IoT) is one example of a disruptive technology that is driving digital transformation across all industries globally.
According to Gartner's 2018 CIO Agenda Survey, CIOs in Asia Pacific expect their budgets to grow 5.1% in 2018, higher than the global average of 3%.
Furthermore, CIOs in Australia and New Zealand are expecting an average 3.2% increase in IT budgets, an improvement from the 2% increase expected last year.
In Asia Pacific, the IoT market is expected to reach 8.6 billion connected devices by 2020 and 86% of companies in the region will have some form of IoT in place by 2019, putting Asia Pacific at the frontline of global IoT growth.
The proliferation of IoT indicates that organisations are realising the potential of this technology to drive digital transformation within their organisations.
However, before organisations start investing in IoT in a bid to remain competitive, having a viable IoT strategy in place is paramount to achieving their digital transformation goals.
The poor implementation of an IoT strategy among organisations is echoed in a study highlighting that although 98% of organisations have adopted IoT to analyse data, the majority admitted to challenges in creating value from this data.
Making IoT a reality
Before jumping on the IoT bandwagon, CIOs need to take a step back and carefully create a viable IoT strategy that not only involves hardware and software but also people and processes.
The first step is deciding what their business goals are by defining the immediate objectives of the IoT solution.
Organisations should also understand their future business requirements to ensure that their IoT strategy remains future-proof and scalable as the business grows.
The next step is to ensure everyone – from IT to business – are completely behind the project and have clearly defined roles.
Teamwork and open communication between the business and IT sides of the business plays an integral role in the successful implementation of IoT.
After the specific business needs and goals for IoT have been defined, the business and IT teams need to work closely during the decision making and implementation process of IoT to minimise conflict.
On top of defining clear business goals and aligning expectations between business and IT teams, working with a reputable IoT solutions provider that offers reliability is paramount.
Moreover, choosing a provider that offers end-to-end capabilities while ensuring their solution remains as an open platform that works with other solution providers offers flexibility.
Organisations can then involve multiple providers and encourage state of the art in-solution components provided by various expert players.
Driving innovation through collaboration
Once companies have successfully deployed IoT into their operations, they become part of the IoT ecosystem.
However, it does not stop there.
Often many traditional companies have a great deal of deep domain experience – they know their products and their markets well.
What they lack is the skill and the know-how to take this knowledge into the digital world.
On the other hand, digital technology players such as IoT solution providers have a wealth of technical knowledge of their respective platforms but very little of the customers' domain knowledge.
One of the most transformative qualities of IoT is its ability to knock down both physical and innovation walls by bringing different companies and industries together in a collaborative environment.
In order for companies to emerge as digital winners, it will require much more than a classical vendor-client relationship; companies need true and honest exchange of experience and know-how, merging this together into a complete new set of services and products.
In order for companies to create an effective, long-term IoT strategy, the sharing of resources, experiences and know-how can help smooth their journey towards digital transformation.
By getting digital leaders and non-competing industry experts to work towards a shared objective, companies can overcome potential challenges and limit the efforts as well as risks of being a single company trying to venture out and create a place in today's digital world by themselves.
Emerging as digital winners
There are many practical challenges in adopting IoT and a digital transformation strategy.
With 60% of Asia Pacific's top 1000 enterprises predicted to put digital transformation at the centre of their corporate strategy by 2017 and 50% of companies in this region predicted to depend on the ability to create digitally-enhanced products, deeper collaborations to create complete new sets of services and products tailored for each industry has never been more vital.
In a collaboration of such a nature, members of the ecosystem should not be competitors, but compatriots – this is very important as they will be better able to learn from each other and adopt best practices if they are in a trusting environment.
By combining knowledge and experiences as well as defining a shared objective, companies will achieve their business goals at a faster pace while spending less resources and reducing the risk of failure.