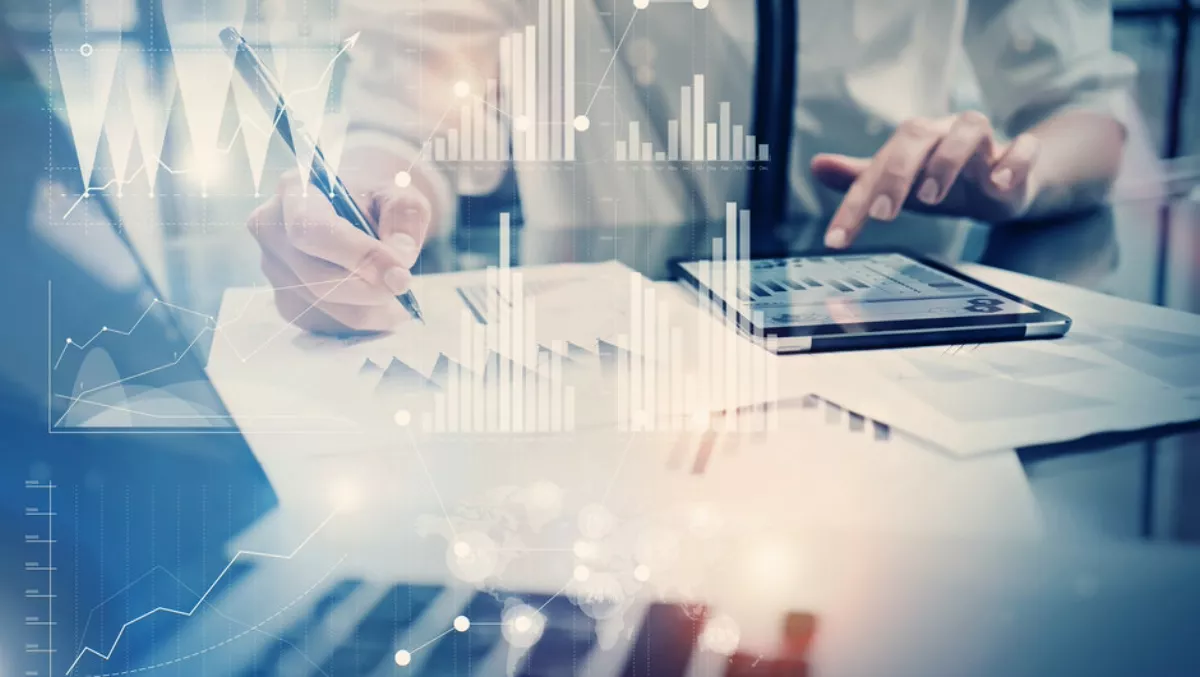 How CIOs can work with colleagues to drive new competitive advantages
FYI, this story is more than a year old
At a time when digital is core to successful customer experiences, a career-defining opportunity presents itself to CIOs. Because applications and software have become the primary conduit for businesses to win and retain customers, now is the time for CIOs to demonstrate they can work with their business colleagues to drive new competitive advantages. But this bold new role of IT as an innovation centre - rather than a cost centre - needs to be earned.
And according to a recent McKinsey - Company report, CIOs have their work cut out for them. The report showed that few executives believe their IT leaders are closely involved in shaping the strategic agenda of the business. The report also found that nearly half of business executives believe IT is significantly or fully replaceable by third-party services - reflecting a lack of confidence in IT's ability to support growth and other business goals.
So how can CIOs change this perception and earn that seat in the boardroom?
The shortest path to the boardroom
First, CIOs need to make sure they're building on top of a strong foundation. IT operations directly influence a business's bottom line – if an app goes down, businesses lose customers and revenue. Take retail businesses for example. Here, the application is often the entire business. In fact, AppDynamics' research found retail companies lose an average of $38,855 per hour when their application is down. Any CIO with a vision of a seat at the boardroom table needs to make sure the applications they're responsible for are delivering on their promise to customers every time, without fail.
CIOs also have access to one of the world's most valuable resources - data. Every time a customer clicks, swipes or taps an application, new data is generated that can be collected and analysed to inform further digital innovations. This is critical knowledge that can be shared with business counterparts who are less interested in how a particular server is doing, and more interested in how applications are meeting the needs of the customers. This is a perfect opportunity for CIOs to flip the perception of IT as a reactionary group to one that can play a more active role in business strategy.
And the research backs this up. An additional McKinsey report shows that when CIOs are an active part of business conversations, IT performance on a wide range of functional and business tasks improves. Moreover, 78% of CIOs report that digital business is making their IT organisations better prepared for change, according to Gartner.
The Final Mile
Changing the way an organisation thinks about IT requires a change in the mindset of the c-suite. And the onus is on CIOs and technology leaders to transform IT's value proposition. Fortunately for CIOs, the treasure trove of insights that can be pulled from the data their teams sit on can accelerate this transformation and change the trajectories of careers. But remember, most technical measurements - such as CPU and memory utilisation - don't mean a lot to most business executives. Knowing this, CIOs must elevate the metrics and reports that are shared with business colleagues by shifting the conversation from technical measurements to the potential of new revenue opportunities.
One of the most common issues is CIOs being able to justify large expenditures. Sure you spent $1 million on a digital transformation and the app has a much higher uptime, but how do you show the value of the work in a context that your business colleagues will understand? Is the workflow you introduced increasing bookings or customer satisfaction? If a CIO doesn't have the systems and process in place to be able to answer that question in simple business terms, they'll quickly realise that they probably aren't seen as a key strategic business partner.
One example of going beyond technical measures is breaking down the individual steps of a complicated user journey across an application to understand how each step is contributing to the final outcome. Said simply, is there one part of a customer journey that is slowing sales or making them abandon a purchase entirely? With this information, CIOs will be brought into more conversations with business colleagues around making faster, data-driven decisions that matter the most to the business.
The never ending quest
If recent history has taught us anything, it's that the role of the CIO is always changing - and it won't stop changing anytime soon. The challenge for modern CIOs is to always stay abreast of new innovations in the tech space that they can use to elevate the conversations they're having with business colleagues. With exciting technologies like AI and machine learning on the near horizon, there's never been a more opportune time to be a CIO with visions of being a true business partner.