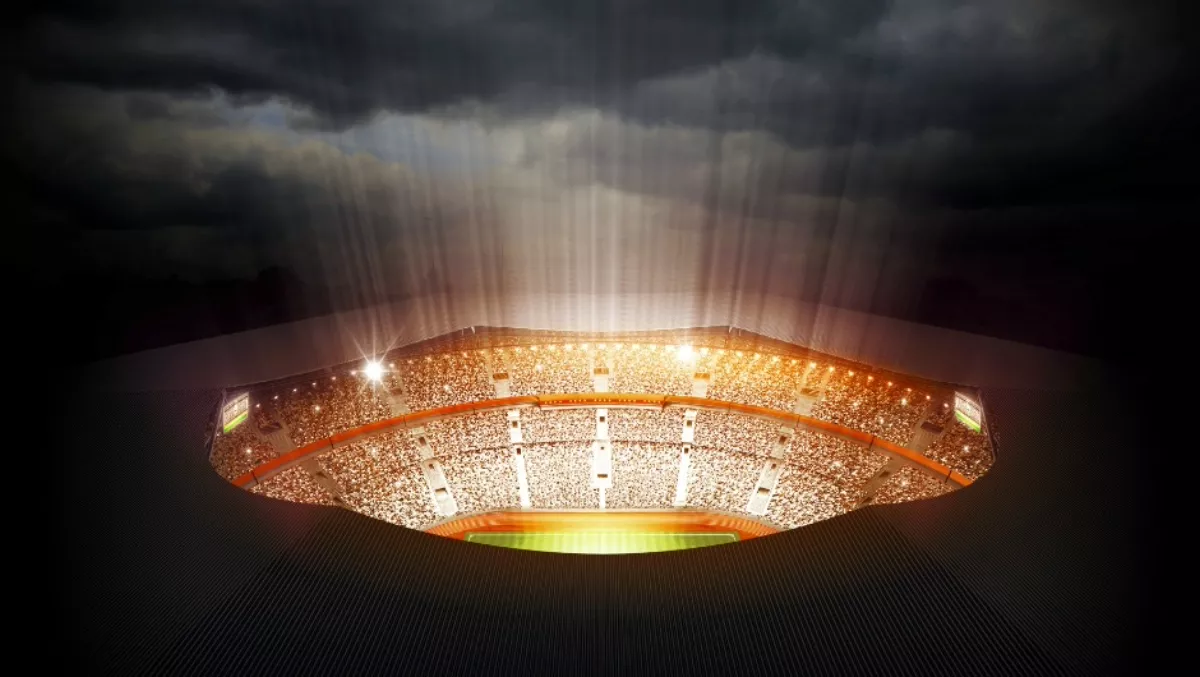 How Cloudera's data solutions tracked coverage of 2016's biggest sporting events
FYI, this story is more than a year old
Cloud data management provider Cloudera and data analytics provider Contexti have been behind some big initiatives this year, as they recently revealed they were the driving force behind media giant Seven West Media (SWM) coverage of the 2016 Australian Open and the 2016 Rio Olympic Games.
Cloudera is a software and services vendor that focuses on big data systems. They're orientated around the Hadoop opensource technology. Cloudera remains a private company and has received over $1 billion in funding since it was founded in 2008. It's largest investor is Intel.
Together, Cloudera and Contexti put together a big data solution for SWM based on Apache Hadoop, Apache Spark and other open source technologies. SWM has now continued to use the platform to deliver innovative advertising solutions and audience engagement.
Cloudera's scalable, fast and secure enterprise data hub is at the core of SWM's data solution, which runs on Amazon Web Services.
SWM head of data architecture Sharmaine Salis says the company was facing two big data challenges: variety and complexity of data sources, and the variable nature of the media events. Salis says this is what fueled the decision to go to the cloud.
"Although we were pretty confident in the performance of the system after Contexti's tests, we decided to err on the side of caution. So, with only one week to go before the Opening Ceremony, we provisioned additional nodes. And a week after the Games, we turned them off again. That is exactly the type of flexibility we needed!" Salis says.
Shyam Srinivasan, Cloudera's regional director for Australia and New Zealand, says the massive project shows that data-driven analytics are powerful and are able to deliver great results, all on a flexible pricing plan.
"This has been an absolutely stellar result for Seven West Media, who have been able to use their massive supply of data to great effect, bringing tangible business benefits to the company. Working together with Contexti, it's compelling to see where this partnership can go, as big data analytics comes to have more and more of an impact on Seven West Media's operations," Srinivasan says.
Contexti founder and CEO Sidney Minassian says SWM realised that their audiences are now watching television differently than they used to, and the digital strategy had to evolve too. As a result, they ran comprehensive performance tests to gain a benchmark and worked with Cloudera to provide the cloud solution.
"Underpinned by Cloudera's sophisticated data analytics platform, Cloudera Enterprise and an array of advanced digital strategies, Seven West Media is leading the innovation in content and audience experiences. Together we were able to uplift the organisation's data and analytics capabilities, delivering new insights to personalise the viewer experience and deliver higher ROI for their customers," Minassian says.
So what were those results? SWM was able to track audience engagement, which showed that more than one million people registered on the Olympics app during the event, and content engagement was tracked across 200 variables. These results delivered highly targeted and personalised emails, with the ultimate goal of creating more user engagement.
David Miller, SWM's director of data and business intelligence, says the data solution has completely transformed their audience understanding and engagement.
It transformed massive data volumes into usable data sets, and those formed a comprehensive dashboard suite. They were delivered to stakeholders each day to show critical audience metrics during the events.
"Over the two weeks, we delivered 2.7 million emails across 108 targeted campaigns triggered by audience behaviours. The results of the program were compelling. We measured a 29 percent increase in the average minutes streamed by users who engaged in the program when compared against a control group," Miller concludes.
Read more about Cloudera and how it's changing the role of data in business here.
Related stories
Top stories