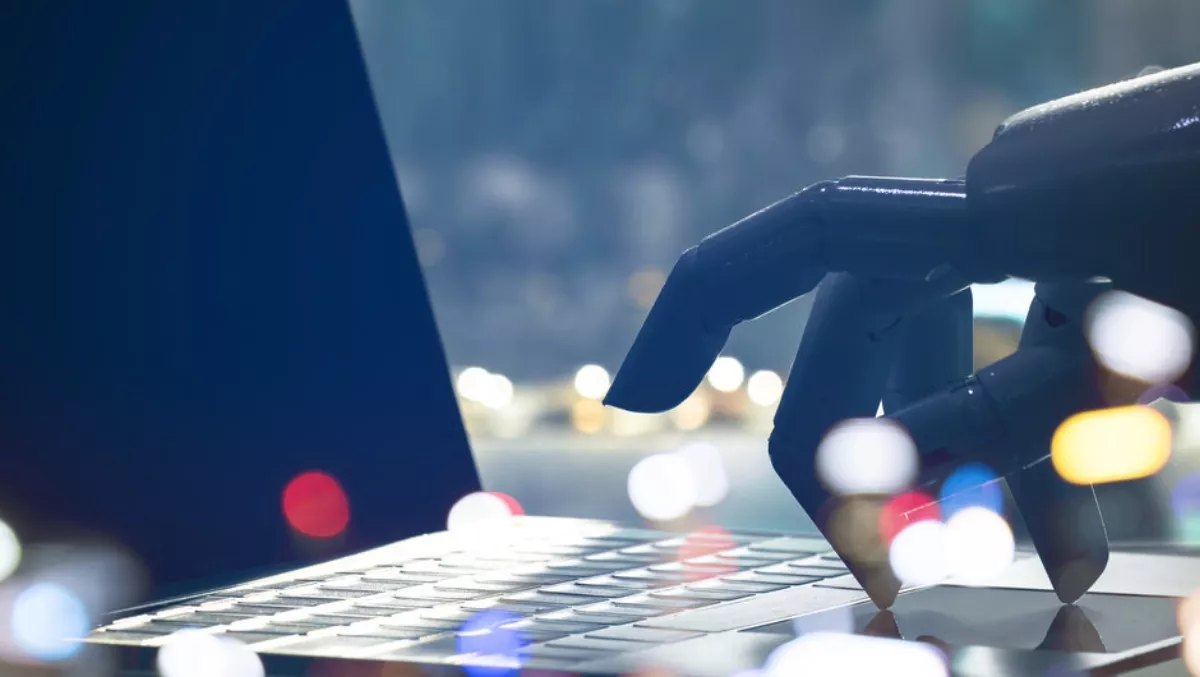 How companies deploy AI to enhance the customer journey
Mon, 11th Mar 2019
FYI, this story is more than a year old
New Insights report sponsored by Genesys found that 'customer–centric' brands using advanced AI benefit from increased efficiency, greater brand loyalty, and notable gains in revenue.
A global survey of nearly 600 executives across 18 countries found that companies adopting artificial intelligence (AI)-enabled technology across the customer journey have seen a positive impact on customer satisfaction, service delivery and contact centre performance.
Humans + bots: Tension and opportunity – How top global brands blend human skills and AI to build customer intimacy and drive growth, is the report from MIT Technology Review Insights, sponsored by Genesys.
It analyses how businesses use AI in customer experience programs and examines the corresponding business performance and return on investment (ROI). The survey polled small to large-sized companies, with nearly half of respondents from large organisations with over $5 billion in revenue.
Over a quarter (27%) of the customer experience executives surveyed were from companies based in the Asia Pacific region (APAC) many of whom were from Australia and New Zealand.
Large Upticks in Efficiency
Globally, respondents reported that AI dramatically improves the efficiency, processing speed and transaction volume of customer interactions. Almost 90% of companies report faster complaint resolution, and over 80% say they enhance call volume processing using AI.
By implementing AI, 70% of respondents report they've benefitted from improved revenue. More than half of those surveyed note increases in overall revenue of more than 5%, while over 30% cite revenue growth of more than 10%.
Genesys CMO Merijn te Booij said that the research shows that businesses win big when they deploy AI to handle simple, repetitive tasks. "AI dramatically saves human resources for more complicated or emotional customer needs.
"Pairing automation and machine learning with live agents lead to happier customers, more satisfied employees and financial rewards," said te Booij.
Deepening Customer Relationships
The MIT Report also revealed that 67% of customer experience leaders embrace AI to make the customer experience more efficient, but also to create deeper, more meaningful relationships with consumers.
In fact, 74% of those surveyed say AI enables agents to spend more quality time with customers. And, over two-thirds of respondents say they employ automated self-service channels, instant messaging chatbots, and sentiment analysis to deliver highly personalised experiences that strengthen ties with customers.
Additionally, 45% of respondents (and more than 75% of customer experience leaders) say AI helps them understand the difference between their stated brand attributes and what customers really think about them.
"While investments in AI are primarily driven by efforts to improve efficiency, the technology's ability to help companies understand and connect with their customers in more meaningful ways cannot be understated," te Booij explained.
"Not only do businesses from across the world benefit from day-to-day improvements in contact centre performance, but they also achieve significant gains in customer loyalty and revenue.