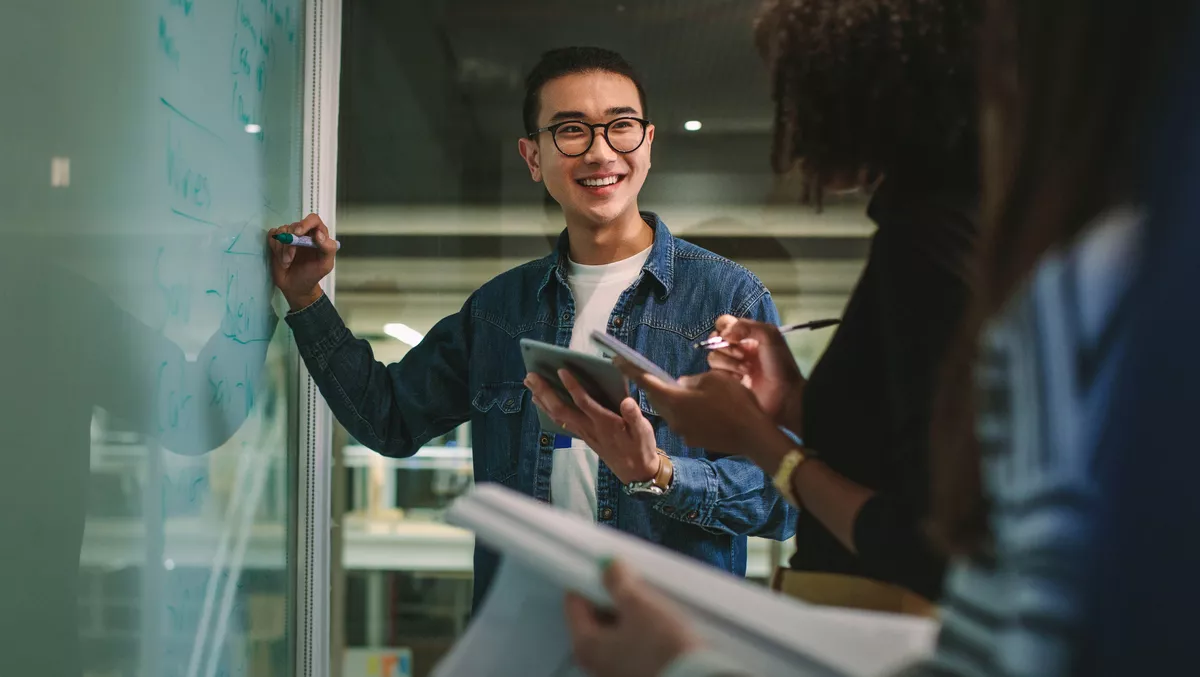 How consolidating MS Teams benefits both staff and students
FYI, this story is more than a year old
For many colleges and universities, the student- and faculty-free days of Easter were prime time for system upgrades, and IT teams must take advantage of quiet campuses.
With a greater focus on supporting remote research and learning over the last two years, infotech pros seek to maximise every opportunity to streamline collaboration. There are many projects to complete in a short window of time.
For higher education institutions on separate Microsoft 365 tenants, one project on the docket is Microsoft Teams tenant consolidation. Colleges and universities are integrating Teams in many ways to leverage its powerful tools.
But operating in a multi-tenant environment can leave users frustrated or confused when they have to log in to different systems to collaborate or access files, adding friction to an already stressful remote learning situation.
Typically, educators have evolved their multi-tenant environments in response to discrete needs over time. It's common for individual departments within a university to operate on their own tenant, having set up their systems with their specific stakeholders in mind.
Some schools may have moved at different paces, leaving various systems and infrastructure in place even within the same university.
For example, student systems are often separated from those used by faculty, and administrative processes operate in yet another realm. A user may be required to log out of one system and into another to share information. This adds unnecessary frustration.
Microsoft Teams has rapidly become integral to education. It's no longer merely a set of collaboration tools with integrated notebooks, grades, and assignments. Instead, the platform is fundamental to remote learning, study, sharing, and communication.
The power of Teams is best realised on a shared tenant. That's why colleges and universities see an uptick in moves toward tenant consolidation powered by a dedicated migration tool.
Consolidating tenants allows every user to fully leverage what Teams has to offer, and it's a project that can be implemented over the summer break with thoughtful planning. The benefits of moving to a single-tenant go beyond small conveniences.
On a single-tenant, communication is streamlined between students and their instructors. Office hours, tutorials, seminars, and labs are quick to set up and manage, and each user type has exactly the access they need. Instructors also have the flexibility to build out sub-channels that allow them to interact with groups on both a consistent or ad-hoc basis.
Students have adapted quickly to Microsoft Teams and its online collaboration tools. This also comes with higher expectations for easy and intuitive access. Students have little patience for system issues that block what they need to get done.
Some schools have recognised operating separate tenants can also make it difficult for students moving between different parts of the institution. Operating within a single tenant gives them a shared environment for projects, class discussion, and data sharing.
IT leaders in an educational environment constantly seek new ways to enhance learning and collaboration. Providing a modern learning environment through Teams makes students more competitive in the job market when they graduate and helps the university stay on the cutting edge, particularly in this remote world.
At the same time, infrastructure must stay in the background where it belongs. Operating on multiple tenants may have made sense when systems were initially set up, but times have changed, and multiple tenants have little rationale today.
Security was often a rationale for physically partitioned systems, but IT can simply manage permissions at a higher level under a consolidated tenant using the Azure Security Center. For example, systems can be locked down by department, and different user types can be assigned access that's appropriate for them.
Teams has no shortage of governance and administrative options for faculty and internal IT, meaning all parties can have access to the information they need based on their role as a student, teacher, or IT manager.
Schools and colleges have tenant-consolidation migrations on the schedule. Still, they're also sensitive to minimising disruption among faculty and students who have already dealt with much uncertainty over the last two years. The stakes are high to get it right.
Resources are available to help higher ed institutions with complicated migration situations. For instance, a global university with multiple international locations had a tenant set up with German as the default language and needed to consolidate with an English tenant.
The right migration solution can accommodate challenges like these. Additionally, working with an MSP to plan and implement a larger migration project can ensure that timelines are met. They have the experience necessary to work through any hurdles during the process. With the right technology and expertise, higher ed institutions can complete these critical IT projects and cross one more item off their summer to-do list.