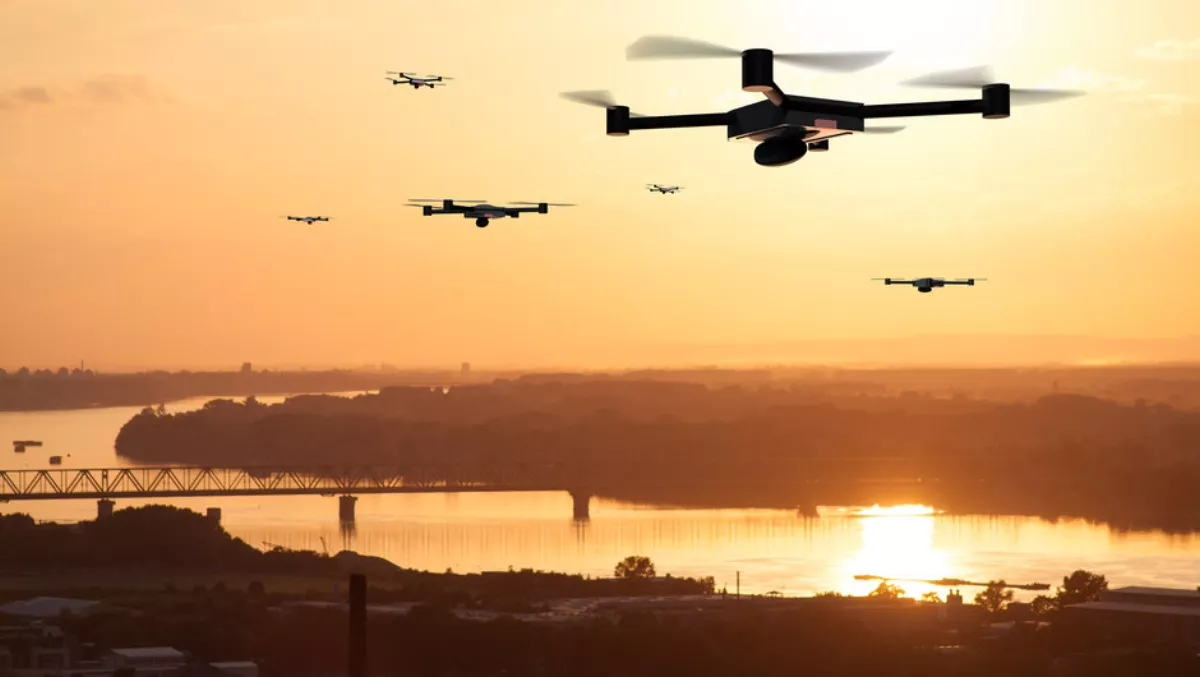 How DJI aims to enable enterprise level drone operations
FYI, this story is more than a year old
DJI unveiled new hardware and software tools to give professional drone operators improved control, safety, and security for high-stakes missions.
The new Matrice 200 Series V2 drones are supposedly redesigned with better reliability, safety, and security features, while the FlightHub drone operations management platform gives organisations more implementation control and data security assurances.
Combined, these improvements aim to enable commercial organisations to scale and manage their drone programs while laying the technical foundations for Beyond Visual Line of Sight (BVLOS) and nighttime operations.
Enhancements to Matrice 200 Series Drones
The Matrice 200 Series V2 brings new features to DJI's leading drone for commercial and industrial tasks. The second-generation model retains its rugged all-weather design, simple setup and easy configuration while upgrading key systems to provide safer, more reliable, and more secure operation.
From construction and infrastructure inspection to public safety and search and rescue, the Matrice 200 Series V2 provides a versatile platform for organisations ready to transform their daily operations with drone technology.
Reliable Transmission-Equipped with OcuSync 2.0, the drones now support automatic dual frequency band switching between 2.4GHF and 5.8GHz for up to 8 km maximum transmission range, delivering reliable, high-resolution, low-latency digital video transmission back to the pilot.
Overview:
Data Security - All data transmitted through OcuSync 2.0 is encrypted using the leading AES-256 standard, ensuring critical mission information is protected and can only be accessed by authorised parties.
Flight Safety - Designed with U.S. Federal Aviation Administration Night Waiver standards in mind, anti-collision beacons have been added on the top and bottom of the drone to improve flight safety during low-light conditions and at night. The drone is also equipped with DJI's AirSense system using an ADS-B receiver to provide drone pilots with awareness of approaching air traffic that may pose a collision risk.
Flight Performance - Pilots using multiple drone payloads during their operations can now calibrate the drone's new centre of gravity with ease from the DJI Pilot app for better flight performance.
Data Accuracy - A new TimeSync system continuously aligns the flight controller, cameras, GPS module and RTK module, as well as any third-party payloads or onboard accessories, fixing the position data to the centre of the imageto achieve improved data accuracy.
Combined, these improvements supposedly lay the technical foundations for more advanced drone operations. This begins with including night flight-enabling anti-collision beacons to DJI's newest enterprise drones, including the Mavic 2 Enterprise and the Matrice 200 Series V2.
Combining the anti-collision beacon and improved transmission range with its pre-existing DJI AirSense ADS-B receiver system for traditional aircraft detection and FlightAutonomy obstacle sensing system, the Matrice 200 Series V2 is ready to support beyond visual line of sight operations.
Operations management with FlightHub Enterprise
DJI FlightHub software enables organisations to efficiently manage all aspects of their commercial drone operations from a single platform. As a web-based service, FlightHub Basic and Advanced have provided the capability to oversee live operations, manage flight data, manage fleets and pilots, and effectively plan operations.
The new FlightHub Enterprise has additional features that give commercial operators more control over their implementations and data security.