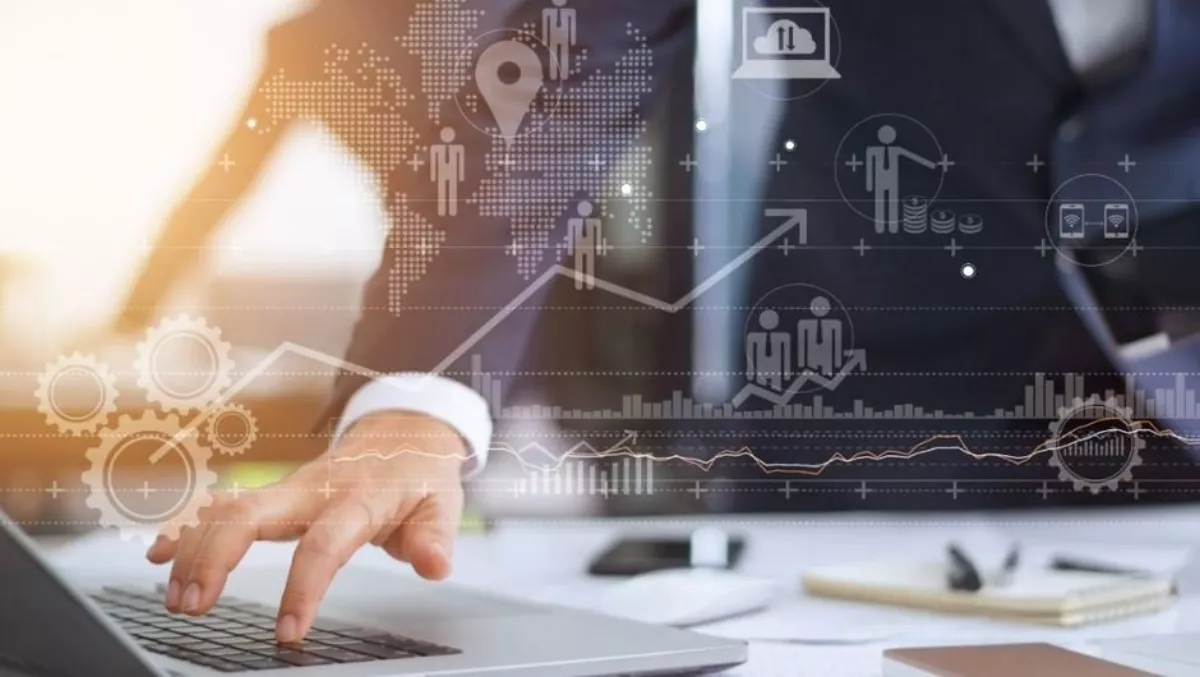 How ERP can be used to boost business efficiency
FYI, this story is more than a year old
Australian technology company, Pronto Software, revealed Pronto Xi 750, the latest version of its flagship Enterprise Resource Planning (ERP), business management software.
With a broad range of new capabilities and enhancements, Pronto Xi offers businesses simple and secure authentication, improved real-time insights and better operational efficiency.
Chad Gates, Managing Director, Pronto Software said: "A central theme for Pronto Software this year was to help organisations connect siloed business processes, through automation and innovation.
"Pronto Xi 750 delivers on this by integrating all aspects of an organisation, from financial and operational functionality to cloud technologies, data analytics and digital commerce."
"This makes it easier for Australian businesses of all sizes to take advantage of a powerful business management solution that drives profitability."
Maturity of business intelligence and automation
Pronto Xi 750 supposedly incorporates hundreds of enhancements and has been built to help answer the most difficult business questions.
"The common advantage of all the introduced capabilities within Pronto Xi 750 is that all users, no matter their business, industry sector or organisational size, stand to benefit from a significant gain in a precious resource for us all – time," said Gates.
For instance, Pronto Xi 750 delivers sales optimisation and improved planning capabilities through the integration of Artificial Intelligence (AI) into CRM for mobile devices.
The adaptive and predictive technology empowers sales teams to more effectively engage customers with the right information, at the right time, through the channel that is most relevant to them.
While, a new integration with Google Maps enables businesses to manage their field-based staff more effectively, allowing emergency jobs to be allocated based on real-time locations.
Pronto Xi 750 users will also benefit from the new IBM Cognos Analytics platform, which offers a more intuitive interface and allows organisations to harness accurate and actionable business insights.
Security innovation goes full circle – from frontline to backend
Pronto Xi 750 fully integrates with Cipherise, a highly secure yet simplified smartphone-based authentication solution from Melbourne-based cybersecurity innovator, Forticode.
For businesses to protect their data from cybercrime they need to ensure providers encrypt all connections – from their in-office client applications and remote workers to their ERP server.
To protect their revenue and reputation, technology-enabled businesses also need to be better prepared for unplanned IT downtime, caused by cybercrime for example.
When an ERP solution runs major functions of a business, resilience can be built into the technology by using a disaster recovery solution such as Pronto Cloud EverSync.
This helps minimise corporate risk by continuously protecting business data and enabling critical applications to recover to a point in time closest to the outage -minimising any data loss and maximising recovery speed.
Creating flexibility through critical connections
Australian businesses need their critical day-to-day applications to talk to one another, no matter the software provider.
Responding to the market need for flexibility in this area, Pronto Software has launched a Solution Partner Network to facilitate the integration of third-party solutions through native plugins or API connections.
For instance, to deliver a truly successful sales campaign, retailers and marketers often need to leverage an array of technologies that work together seamlessly.
Retailers can expand their sales channels with Pronto Xi 750 because it includes a variety of new connections to support sales in-store, online, or even via marketplaces like Amazon and Shopify.
A number of alternative payment options such as AfterPay and OpenPay are also incorporated, allowing retailers to deliver more consumer choice at the checkout.
Related stories
Top stories