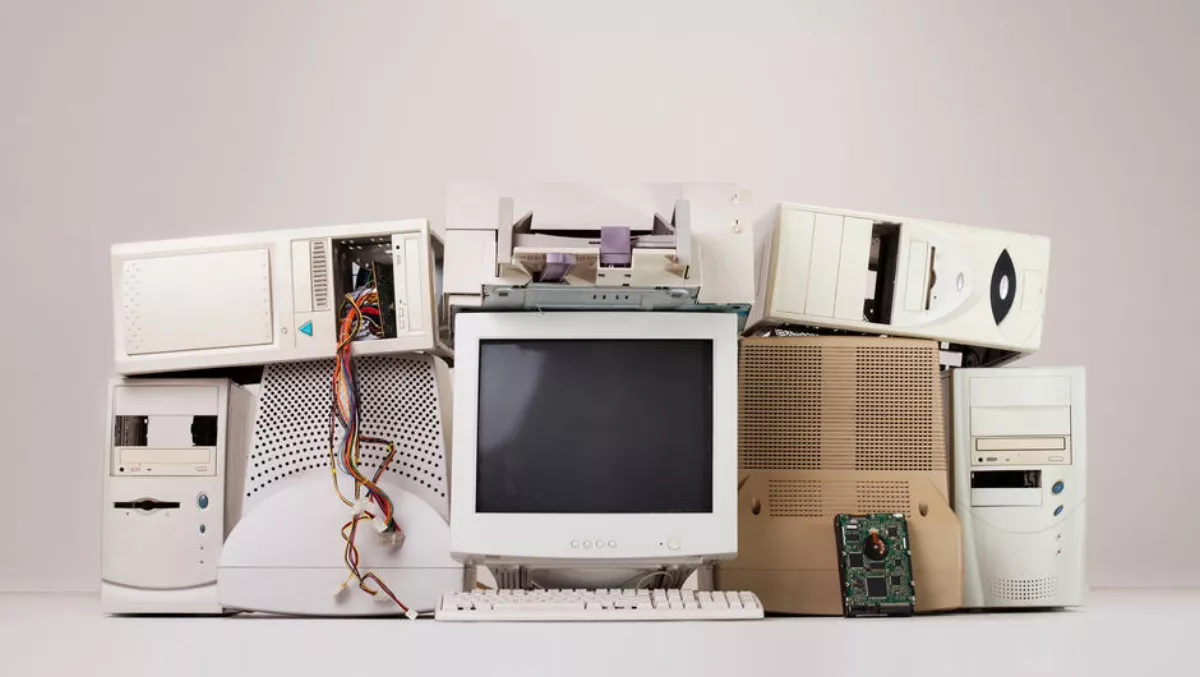 How to get more value from legacy IT in a digitally driven world
FYI, this story is more than a year old
With digital technologies swiftly transforming industries, CIOs and IT leaders are faced with the challenge to make their IT environments simple, resilient and agile in order for them to support digital business.
Most mature organisations today are burdened by the weight of aging legacy systems.
Legacy IT, with its siloed infrastructure, rigid architecture, traditional provisioning processes and performance bottlenecks, is largely unprepared to meet the requirements of the new digital world and take on the role of a business enabler.
Legacy systems have performance and security issues leading to high operational costs. These obsolete systems lack sufficient technical and people support and have restricted functionalities.
When faced with the issues and limitations of these systems, many IT organisations devise patches or workarounds in a bid to extract more value from them.
While useful in the short term, over time, these remedies can create incompatibilities among discrete layers of the technology stacks and among applications within a layer.
Companies may find these steps increase operating costs in the long run, even as they miss opportunities to embrace more efficient and more innovative ways of working through digitisation.
The inadequacies of legacy IT make it imperative for organisations to look at newer ways of transforming and upgrading their IT backbones.
Consolidating and rationalising applications and infrastructure, creating synergies between applications and infrastructure, and simplifying processes are all ways of hardening legacy landscapes.
The results include reduced legacy debt, tightened processes, resilient applications and infrastructure, modular architecture, and better business-IT alignment.
Hardening enables better performance, reliability, enhanced functionalities and easier and less expensive solutions, all of which make the organisation ready for digital business.
To derive maximum value from legacy IT, organisations can take a number of steps to harden legacy systems. They can:
Transform the IT portfolio and eliminate inefficiencies in application and infrastructure management
Identifying duplicate functions, and then consolidating or eliminating redundant apps and infrastructure should reduce high operating costs and streamline processes.
By rationalising redundant commercial products and improving application portfolio management, one global telecom company increased productivity by 20% and application stability by 40%.
Automate manual processes
Wherever possible, using next-generation tools, automate rote and redundant processes associated with legacy and other systems.
For example, a Canadian insurance company needed to reduce test cycles for new digital systems across devices, platforms, languages, etc. Implementing end-to-end mobile test automation resulted in extensive device coverage and reduced cycle time by 80%.
Map process architecture to the business
Map business functions with their underlying IT applications, infrastructure and processes to get a clear view of how IT is delivering value to the business and how it could improve. This exercise also helps identify obsolete systems due for retirement.
Reduce handoffs and unify support for smarter operations
Rationalising, consolidating and integrating applications and infrastructure reduces interaction points between them.
With many of the remaining applications and infrastructure components working in tandem, a unified or consolidated applications-infrastructure support approach becomes effective.
By integrating application and infrastructure service desk support, a global financial services firm has been able to reduce costs, as the service desk can handle a greater number of tickets before having to escalate them.
Build cross-skilled teams
Ensure the IT workforce not only meets the current project requirements but is also equipped to take on digital technologies.
To succeed, IT organisations must train their teams to meet current project requirements and anticipate future challenges that could emerge from ever-changing business needs.
To embark upon their digital transformation journeys, organisations need to tackle their legacy IT landscapes by hardening them to reduce costs, increase productivity and unlock value in heritage investments.
However, companies cannot stop there if they want to be truly competitive in the digital business arena. The next step is to apply savings toward new digital technologies and digitally enabled processes, such as predictive analytics, that enable IT to fuel innovation and fully support the business.
This can be achieved with a well-focused strategic plan, supported by a concrete implementation roadmap championed by the top management.
The strategy can be successful only when aligned with the mission and vision of the enterprise, following which it can percolate through the organisation's culture to make it future-ready.
CIOs who take steps to harden legacy systems as a first step in modernising IT to meet digital demands will provide their businesses with a definite advantage in executing their strategic plans while positioning IT as a key digital business enabler.