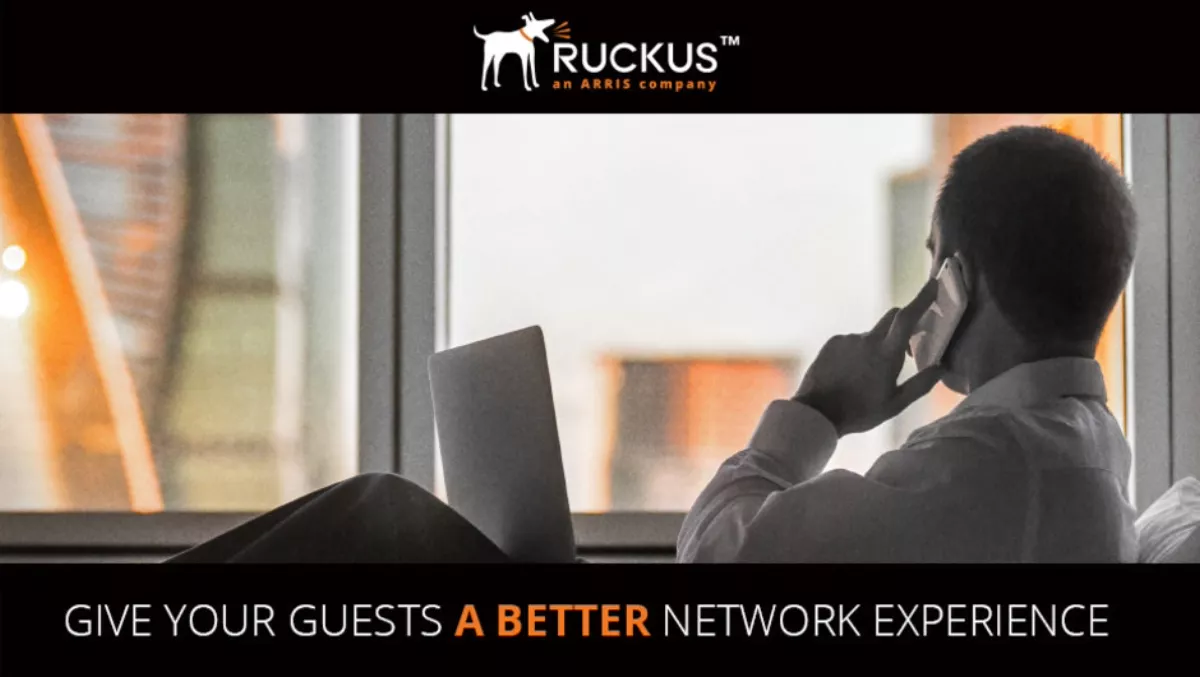 How IoT can be a game changer for the hospitality sector
Wed, 10th Apr 2019
FYI, this story is more than a year old
By Patrick Martlew, Community Editor
The Internet of Things and smart automation are two things that are fundamentally changing many aspects of both our professional and personal lives.
With things like digital assistants, wireless speakers, webcams and IoT enabled appliances, your average consumer is becoming more and more accustomed to having a hyper-personalised and automated living space.
This 'new way of life' is also increasingly expected when consumers leave their home and start travelling, after all if they are immersed in these types of environments at home, they'll certainly expect it in their hotel environments.
It is especially evident - then - that keeping up with these evolving demands will be extremely significant for hotel operators looking to differentiate themselves.
The fact is, most hotels offer very limited personalisation based on guest experience, making the market prime for disruption.
Unless hotels adopt smart IoT-enabled home automation to their rooms, they will simply be left behind from consumers who expect more.
What does a truly 'smart' hotel room look like?
Ruckus Wireless is one networking vendor that has a vision for what a smart hotel room actually looks like.
Ruckus product marketing director Scott Heinlein describes an experience that is possible right now, using technologies that the vendor can support.
Heinlein says, "Imagine your guest walks into the hotel, and their device with the hotel app installed automatically connects to the hotel Wi-Fi network. Through location-based services, the network knows they've arrived, and the guest is automatically assigned their room and sends a notification of the room number to their device.
"While they are walking to the room, the room is busy preparing itself based on the guest preferences. The TV is turned on and tuned to the appropriate channel or app, or their favourite music and artist is streaming," Heinlein continues.
"They can relax and finish the movie they had been watching at home while enjoying the room service meal ordered in advance. And with reliable LTE mobile access available everywhere on the hotel property, they can quickly take a business call with no frustrating dead zones.
While this scenario paints a nice picture of what could be possible leveraging a world-class IoT network, the possibilities don't stop there.
There are a number of other ideas hotels could implement including;
Guest convenience with digital keys
Ruckus partner ASSA ABLOY lets hotel guests use their smartphones as digital keys. Guests can check in with their smart device and choose their preferred room, then the system generates an encrypted digital key that is delivered to their device.
That allows guests to bypass the reception desk on arrival and gain easy, secure access to their room.
Panic button for staff for fast emergency response
Keeping hotel staff and guests safe is a top priority. Another Ruckus partner, Kontakt.io, has created a panic button that can be assigned to staff members or guests to assist management during an emergency.
It gives the capacity to locate employees in real time so personnel can respond more quickly to an emergency.
Guide guests with mobile wayfinding
In large hotels, guests can cut through the confusion by having a digital guide direct them to where they want to go to access facilities.
Send location-based content and offers through push notifications
With personalised communications using IoT beacons and proximity marketing, guests can receive hyper-relevant content and offers based on their location.
How hard is it to get an effective IoT network up and running?
Traditionally, large IoT networks have been a complex, fragmented ecosystem of different standards, devices and services, making them extraordinarily hard to manage.
IoT services are delivered through a number of Protocols, including Wi-Fi, Bluetooth Low Energy (BLE) and Zigbee, which presents a major challenge to all organisations.
BLE network supports one or multiple BLE IoT apps and another Zigbee network supports one or more Zigbee IoT apps. Add the Wi-Fi network and organisations soon have a complex set of networks that is challenging and costly to maintain and support.
The Ruckus IoT Suite was built to solve this challenge by enabling one converged network including Wi-Fi and IoT (BLE and Zigbee) to support virtually unlimited services.
Dubbed an 'IoT access network', IoT suite consolidates multiple physical-layer networks into a single converged network, simplifying IoT endpoint onboarding, establishing uniform security protocols and converging IoT endpoint management and policy-setting.
Having one network to maintain and support dramatically simplifies the overall network design and significantly reduces both CapEx and OpEx associated with building and managing the Wi-Fi network and IoT apps.
It will enable any organisation to leave complexity behind and really take advantage of the IoT revolution currently transforming multiple industries, with hospitality being no exception.
For more information on the Ruckus IoT suite, click here.