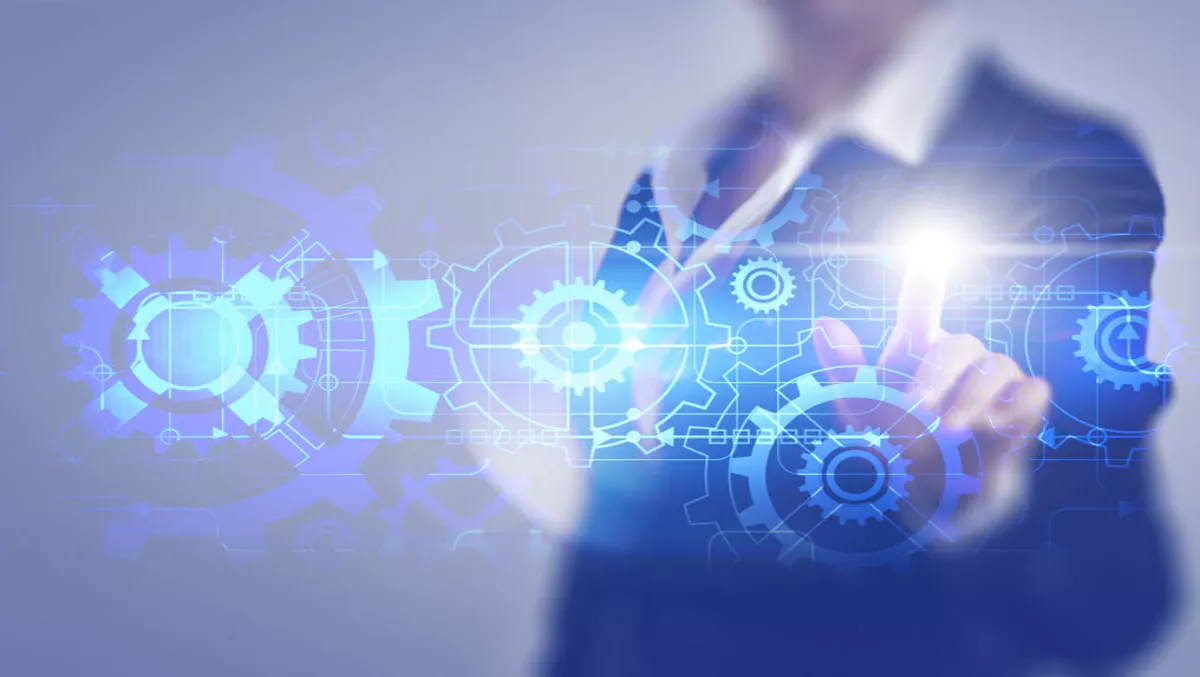 How low-code platforms enable digital transformation in ANZ banks
FYI, this story is more than a year old
Digital transformation is being embraced by industries all across the globe. And the banking sector in Australia and New Zealand (ANZ) is no exception.
Increased digitalisation and a proliferation of technologies are changing customer expectations and will throw down the gauntlet for those in the financial industry and shake the business landscape across the region.
The ability to deliver innovative customer experiences quickly will be one of the defining areas that will help banks win and keep customers.
Responding to a tech savvy population and consumers' demands
Increasingly mobile savvy populations are already benefitting from the advantages offered by digital transformation in many other areas.
This includes the ability to book flight tickets and hotels, purchase entertainment, clothing and even groceries that are delivered directly to the doorstep.
Today, there is an application (app) for anything and everything. The banking scene is no different as many banks have already started adopting digital transformation and customers have been seen to take to the new platforms like fish to water.
According to Forrester's Empowered Customer Segmentation in Asia Pacific report, the ways in which customers are changing creates the demand for businesses to innovate digitally or even set the pace for how quickly companies are innovating.
Technology savvy customers across ANZ are demanding for technologies such as mobile commerce and the use of smartphones for banking transactions.
A study by EY, a multinational professional services and accounting firm, revealed that trust, convenience and personalisation are key to a customer's relationship with a bank.
These facets that underpin the quality of customer service and experience can be enhanced by technology and realised through digital transformation. In order to remain competitive, banks need to offer innovative digital solutions for their customers.
Challenges Faced by Banks in ANZ
Banks are struggling to use technology to simplify their bureaucratic processes, such as collecting customer data, mainly because the legacy systems, product and segment silos that are in place are unable to operate and deliver in the current environment.
The varied technological approaches wielded by different departments in banks lead to the organisation having to maintain diverse mainframes and servers, among others. This results in fragmented architecture that becomes more complex to maintain.
Another challenge that banks are facing today would be the end-to-end processes.
Many banks have yet to fully streamline and digitalise their processes. Paper-heavy and manual back office processes contribute to rising costs and inefficiencies.
If these backend processes do not undergo digital transformation, banks will be unable to offer their customers a seamless and improved customer experience.
Low-code to the rescue
In recent years, low-code platforms have become the tool of choice for organisations across various sectors looking to adopt digital transformation as they offer a myriad of benefits.
Low-code platforms enable banks and financial institutions to meet the ever-changing needs of consumers without having to completely invest in a new platform and technologies by allowing for seamless integration with foreign or legacy systems.
Developers can manage the specifics of integration without having to write lines of custom codes. This reduces time, effort and the occurrence of errors.
A low-code platform also enables users to quickly integrate new solutions at the speed the business demands.
It also makes it easier to develop new workflows and business logic that span across back-office processes and are able to operate on any mobile device while providing a great user experience.
Another major benefit of adopting low-code platforms is speed. Numerous cumbersome end-to-end processes such as analysing home loan applications, can be simplified and streamlined with the help of low-code platforms.
These platforms are based on visual modelling. Less time is needed to model something in a visual editor compared to a text editor.
A low-code platform can also provide a stable environment that is necessary to streamline and digitally transform numerous processes. This stable environment helps with the development and deployment of applications.
In addition, low-code platforms enable banks to build omni-channel tools for internet banking, mobile banking, and call centres along with various in-branch apps that allow tablet portfolio management, loan proposals and approval workflow, and 360-degree customer views.
These are the demands of the modern-day banking consumer, and low-code is what banks need to consider in order to realise their digital transformation goals.
In order to stay at the forefront of the financial industry, banks need to adopt these new innovations sooner rather than later, or risk getting left behind.
Article by Mark Weaser, Vice President, APAC, OutSystems
Related stories
Top stories