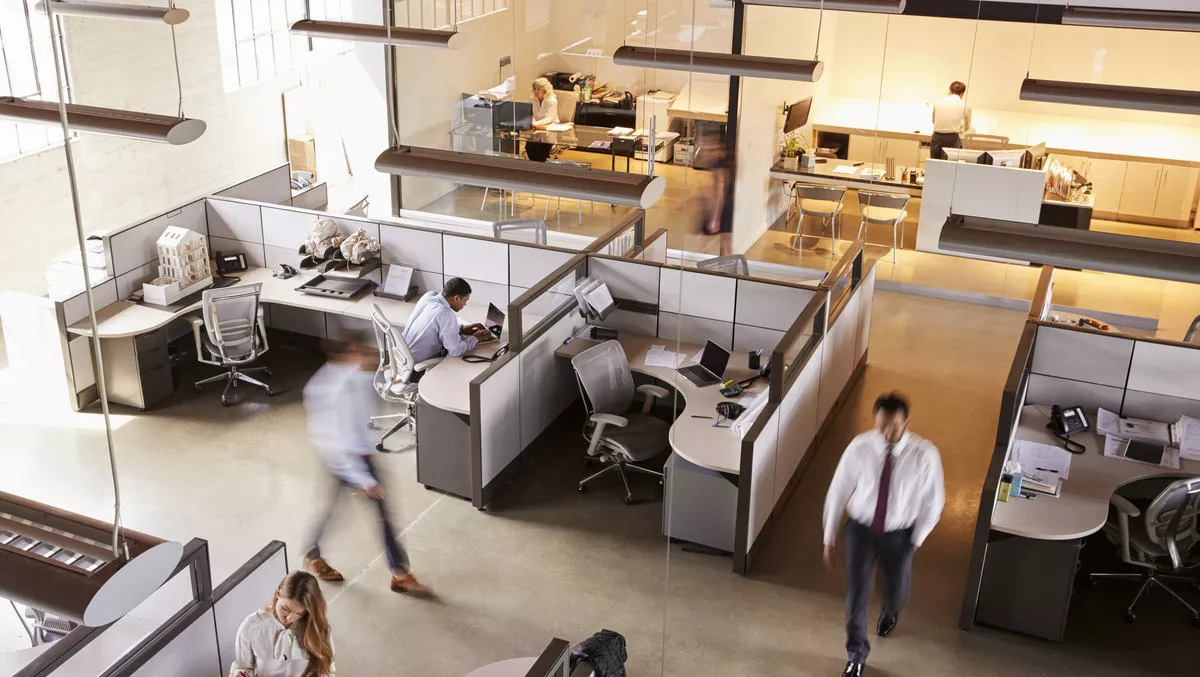 How M-Files aims to enhance Microsoft Office 365
Wed, 3rd Jul 2019
FYI, this story is more than a year old
M-Files has announced the general availability of enhancements to its Microsoft Office 365 solutions. M-Files now integrates within the familiar user interfaces of Microsoft SharePoint Online, Outlook and Teams, providing easy access to out-of-the-box document management, compliance and governance features via the user interface where they work most throughout the day.
From directly within Microsoft SharePoint Online, Outlook and Teams, M-Files provides direct access to enterprise data stored in a variety of external repositories and line of business applications, such as on-premises file shares, OneDrive for Business, SharePoint Server, Dropbox, Google Drive, Box, legacy ECM systems, such as OpenText, and CRM and ERP applications, including Salesforce and Microsoft Dynamics 365, supposedly without needing to migrate any data.
Users can access this data directly via the Microsoft SharePoint Online, Outlook and Teams user interfaces instead of toggling between these Office 365 apps and other applications. In addition to this new level of unified access to information spread across the enterprise, M-Files offers a full set of purpose-built content services, including cloud and on-premises repositories, version history, security, workflows, electronic signatures, compliance support and more.
M-Files also employs artificial intelligence to automatically analyse documents to classify them, extract information insights and ensure proper handling of sensitive information, such as personally identifiable information (PII), as required by regulations such as GDPR and CCPA.
Modern AI-powered features, including auto-tagging and auto-classification, create deep insights into the meaning, value and sensitivity of documents and other information, guiding users and automating processes to maintain governance and compliance.
With the new integrated solutions, Microsoft Office 365 users benefit from the metadata-driven architecture of M-Files that allows content to be automatically and dynamically secured and accessed in the right context, regardless of where it's stored.
For example, the corporate legal team can access the latest version of an agreement through the case folder in Outlook, while the project team has access to the same file through a project team site in SharePoint, and the customer success team can access the agreement via the Agreements channel in Teams. Access to content is authorised via single sign-on to Azure AD, and documents are automatically secured based on their metadata.
"We're making Microsoft Office 365 the lens through which one can see and access essentially any information across the enterprise, in context," said M-Files VP Mika Javanainen. "According to Gartner, the full value of Office 365 is often not realised until data is migrated, so we focused on addressing that by breaking down siloes to enable enterprises to maximise their investment in Office 365 on day one. This eliminates a major barrier to adoption while also helping identify what content needs to be migrated into Office 365 based on how and if it's being used day to day.