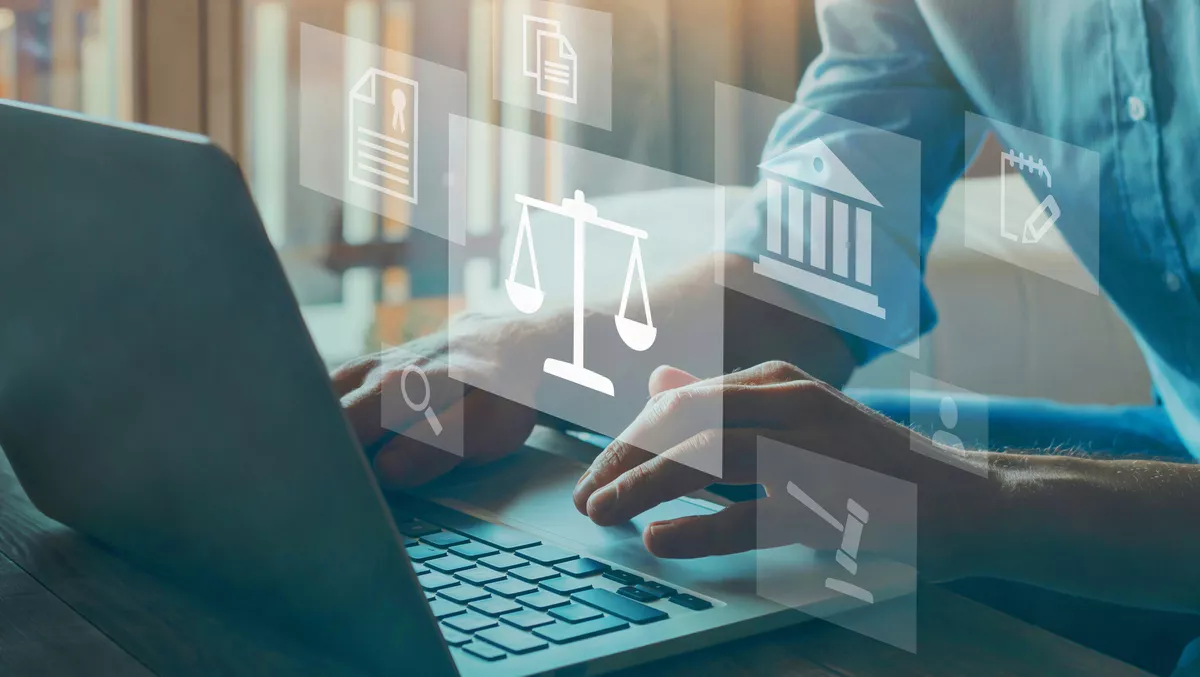 How modern technology can help reduce backlogs in the judicial system
Fri, 15th Oct 2021
FYI, this story is more than a year old
It is no secret that Australian courts are backed up, with cases scheduled for months – if not years – down the track. This is partly due to the changed landscape in a country emerging from rolling lockdowns and adjusting to restricted physical distancing.
Many technologies are being touted as 'silver bullets' to help the corporate world and the public sector get back to normal functionality — but no single solution is going to help clear backlogs. Rather, the legal system in Australia must look into identifying individual pain points, and organisations need to create a framework for addressing each of these points.
To start, look at some fundamentals of the legal profession: the simple act of booking rooms for briefings or mediation has become much more difficult. Legal professionals had to transition to virtual meetings almost overnight, significantly delaying processes. Actual courtroom hearings could not proceed as normal for some months during lockdown, and those cases were pushed back. The subsequent flow-on effect meant that new cases were being scheduled for many months in the future.
Judge-only trials and virtual hearings helped streamline certain processes, but Australian courtrooms are still groaning under the weight of backlogs.
Certain technologies will, in time, help reduce the average waiting period for trials and hearings. They must be considered part of a holistic program of change in the Australian court system to drive faster and more efficient legal services.

The technologies focusing on content services, collaboration tools, better virtual meeting spaces and smarter recording stand out as critical. If a legal firm wants to streamline processes, then getting everyone on the same page is a fundamental starting point.
The same can be said of the court system – processes will be made more efficient through improved collaboration and better access to notes, documents and images. Automated recordings of interrogations, briefings and trials can be fed into a content stream to create a 360° view of all available information.
Further, current tools can use artificial intelligence (AI) to capture and transcribe virtual meetings regardless of the number of people involved – including meetings taking place in an actual courtroom setting. Governance over recordings and transcripts is much tighter than the traditional 'paper trail' given the fully audited digital lineage of access; that is, a record of the time, date and the individual involved is made in the metadata anytime these files are accessed.
A content services solution can then be applied to store files securely either in the cloud or in a data center on-premises. Individuals who have authority to access these records can use their digital credentials to access files instantly regardless of whether they are in professional offices or working from home offices.
Collaborating on workflows is made more efficient by having proper tools in place and ensuring that an individual is working on the most recent version of a document. With modern tools, people can collaborate in real-time and see one another's notes and edits.
Using an AI-powered tool that records briefings and courtroom proceedings reduces the time needed to transcribe and file notes and increases efficiency and accuracy. Some software can learn and adjust on the job, ensuring that highly detailed records are created, and all necessary data is available to stakeholders.
Solutions can also be tailored to specific settings, whether those are courtroom hearings, appeals, briefings, witness statements or judge instructions. This can be done regardless of the volume of data being recorded, so the outcome is the same whether there are two or three people in the room recording a witness statement or 30 people in a full courtroom.
Content services can also provide tools for the 'activation' of paper records – that is, converting static paper documents into searchable digital files. Modern smart scanning tools can capture the words on a page and convert them into digital records with a high level of accuracy.
An 'enterprise search' tool increases an organisation's ability to find information quickly and efficiently across the spectrum. Think of a search engine like Google, but one tailored to the particular needs of the professional body that owns it. An enterprise search tool can search the web, in-house files, archives, court documents, digital transcripts and even social media pages to find content specific to a request.
In the age of Zoom and Microsoft Teams, the legal world has pivoted to accepting that virtual meetings are now an accepted standard for communication. Organisations must find a solution that matches their criteria, and get all individuals familiar with a platform that will allow proceedings to run smoothly.
Digital transcription solutions can capture and record conversations and statements made on these platforms; they can also scale up to virtual conference level in cases where multiple stakeholders are speaking.
There are various tools available that can speed up both courtroom proceedings and the internal workings of the legal profession. Digital transformation has been taking place for years, but the stage is now set for legal organisations and courts to optimise their systems using the latest technologies.