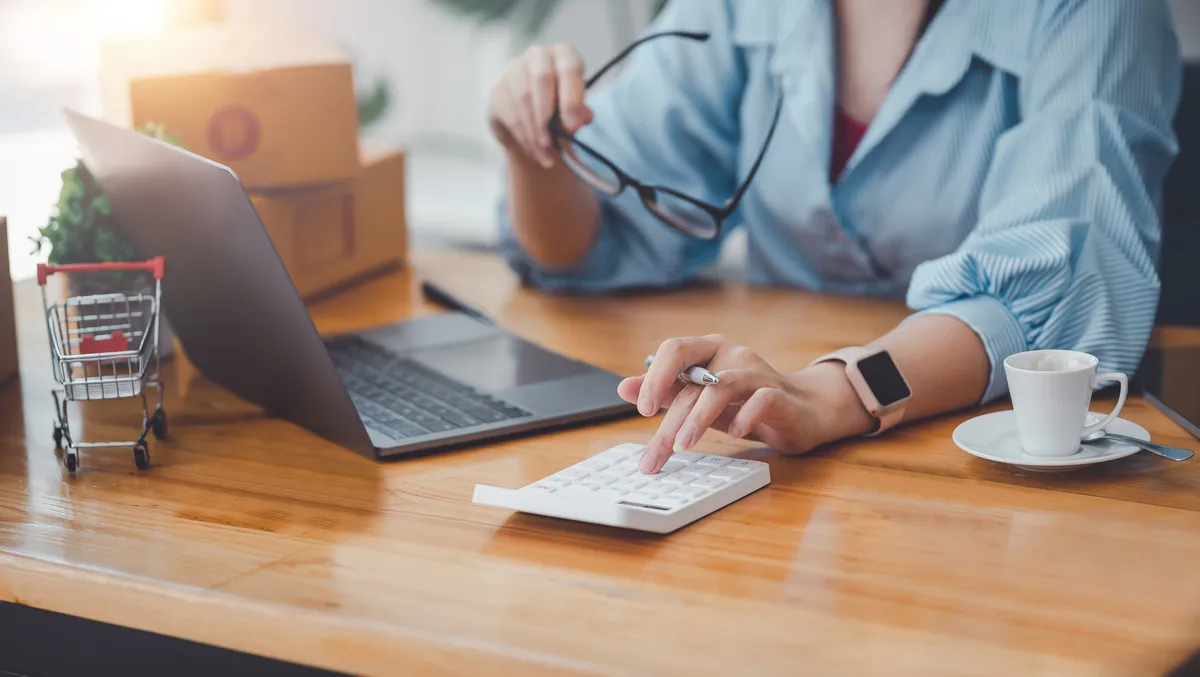 How outsourcing payroll can deliver a measurable ROI
Payroll plays a crucial role in an organisation's financial stability, and it's also one of its biggest expenses.
Given payroll's importance and complexity, it's understandable that payroll professionals are under increasing pressure to get it right. In fact, having an effective payroll process directly contributes to an enhanced employee experience, increased efficiency, and a greater return on investment (ROI).
Some businesses like to handle payroll completely in-house, with dedicated staff and resources. Others choose to reinvent their business model, outsourcing payroll functions to a specialist provider.
While processing payroll in-house can give businesses a sense of control over their processes; it won't necessarily mitigate the risk of costly payroll errors or free up employees to focus on other core business activities like outsourcing does.
Deciding whether to handle payroll internally or externally can be challenging — particularly for companies that aren't aware of the additional ongoing expenses of hiring and maintaining full-time employees. Once businesses realise the inherent value of a fully managed payroll operation, they can position their payroll and business for success.
Revealing the hidden costs of in-house payroll
For many businesses, the COVID-19 pandemic triggered a flexible workforce revolution, forcing them to review their business models and adapt to the modern flexibility that today's workers demand.
Highly distributed businesses undergoing rapid growth, with fluctuating employee numbers, and using a variety of pay cycles are likely to experience increasingly high levels of complexity in their payroll processes. Without the expertise to manage this, payroll departments will be in a constant state of catch up, which can be both costly and prone to errors.
While outsourcing payroll will depend on the specific needs of a company, it can provide access to expertise and resources that may not be available in-house. This can help streamline processes and boost productivity, freeing up finance, payroll, and HR team members to focus on the tasks that add value.
And, while it's not always immediately apparent, in-house payroll expenses that aren't readily visible can add up over time. One of the most significant hidden (or not-so-hidden) costs of in-house payroll is not only the legacy technology required, but also the associated upgrades, maintenance, and security.
Outdated software can limit their payroll department's ability to track and report key performance indicators (KPIs) and keep up with modern workplace demands. This introduces risk and inefficiency, often driving manual processes into the payroll processes and requiring different payment scenarios and calculations to be managed outside of the payroll software solution.
With end-to-end payroll management, businesses can access industry-leading technology and tools for a fraction of the cost without having to worry about maintenance expenses. Plus, most payroll providers implement industry-standard security measures, technologies, and procedures to protect personal data from loss, misuse, alteration, or destruction.
Businesses with in-house payroll management are also fully responsible for all staffing costs (including salaries, superannuation, and leave entitlements), training expenses, human error, and penalties for non-compliance.
Complex legal requirements and fragmented payroll systems make compliance difficult to navigate, especially when employer obligations are constantly changing. Failure to comply with regulations — unintentional or otherwise — can lead to significant fines, fees, and penalties.
A fully managed payroll provider is equipped to keep up with and comply with even the most complex employment legislation. This can be a significant weight off the shoulders of businesses that are already dealing with a lot, protecting them from the far-reaching consequences of non-compliance.
Outsourcing payroll functions for maximum ROI
It may seem like handling payroll in-house is a cost-saving option or a way to control the quality of payroll outcomes, but the hidden costs and risks can quickly add up and impact a company's efficiency and profitability. As more payroll functions are performed in-house, more employees are needed to fulfil those roles, leading to an oversized and overbudgeted company structure. That's why it's important to consider all factors when deciding how to manage payroll within a business.
As costs continue to rise across the board and compliance demands increase, the strategy of leveraging a fully managed and outsourced payroll solution is one that should be considered. By doing so, organisations can benefit from decreased costs, reduced compliance risks and an improved employee experience, which can help them to focus on more strategic and complex tasks that are critical to the core of the business.