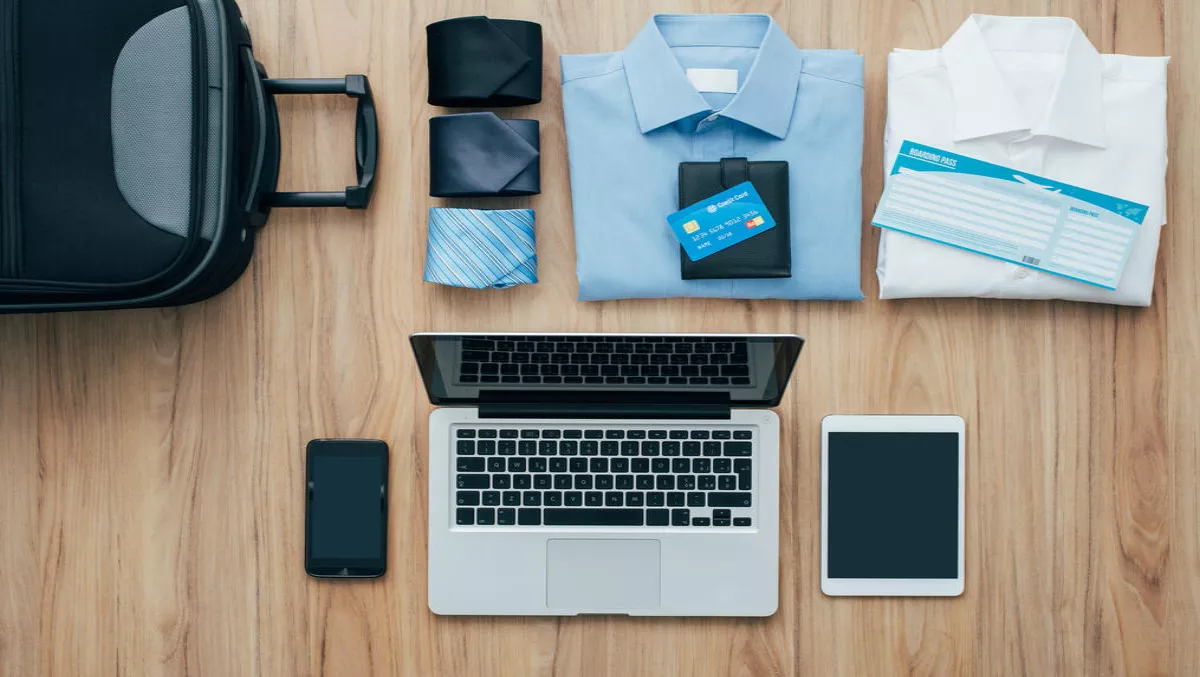 How to overcome data blind spots in travel & expense management
FYI, this story is more than a year old
Getting productive business insights into travel and expense management can be challenging enough without disconnected systems presenting fragmented information and inaccurate reports to decision-makers.
But, according to Concur, by collecting, storing, and analysing data collated in an enterprise-wide strategy, businesses can gain actionable business insights.
Concur is a company that provides business and travel expense management services to other businesses. The company has offices around the world, including Melbourne and Sydney.
Concur states that with an enterprise-wide strategy, businesses can identify new opportunities and set clear priorities to achieve business and financial outcomes.
Matt Goss, managing director, Concur, says, "organisations are collecting amounts of data so large in volume that it can seem impossible to discover how it can deliver insightful information to achieve business objectives.
Concur says that data blind spots can occur when internal travel and expense management (TEM) systems don't allow for easy monitoring and measurement.
According to Concur, organisations may fail to notice if employee expenses are becoming unreasonable if privately-developed solutions are not fully integrated with internal or external data sets.
Using technology, including mobile expense management systems and automated solutions, CFOs can have complete visibility and control over money coming in and out of the business, says Concur.
Concur has identified three things businesses need to be aware of when tackling big data:
1. Type of data collected
Due to the vast amount of data available to be collected, organisations must decide what types of data the business is collecting and why, to ensure leaders get the most appropriate information and the data serves a specific purpose.
Goss says, "Data sets containing incomplete or missing information may result in incorrect conclusions. Context for how, when, and why organisations collect data will assist in interpreting the data more accurately and improve business decision-making.
2. Analysing data
The term 'big data' is no coincidence. A huge amount of data is collected and stored by businesses, generated by its customers, employees, and supply chains.
While using technology, users are constantly creating and receiving data, making it overwhelming for businesses without the correct tools to manage, organise, and analyse the data to gain recent, actionable results.
It is imperative for businesses to ensure the data gathered from their systems is being correctly interpreted in order to get useful results.
Goss comments, "Business leaders should sit down with data analysts so that both parties can understand what the analysis project entails. Business leaders should share their goals and expectations for the project, while the analysts should explain the different methods available to extract the insights required."
"Frequent collaboration can ensure business objectives are being met and can yield exciting and unexpected results, including cost savings and efficiency gains.
3. Caring for data collected
Keeping the data of its consumers, employees and suppliers safe should be a high priority for any business. For those using data collection methods, transparency and security laws mean it is critical to treat data with extreme care.
"Businesses must ensure the tools used to store and analyse the data are secure, up-to-date, and regularly serviced by a professional," Goss adds.
"Big data is an exciting possibility that can offer many insights. Patterns found in data can help organisations to mitigate risk, improve customer service, and widen profit margins by understanding what drives consumers and business revenue.
Goss concludes, "while big data is not limitless or perfect, it does let businesses make smarter decisions based on facts supplied by their own customers, suppliers, and employees.