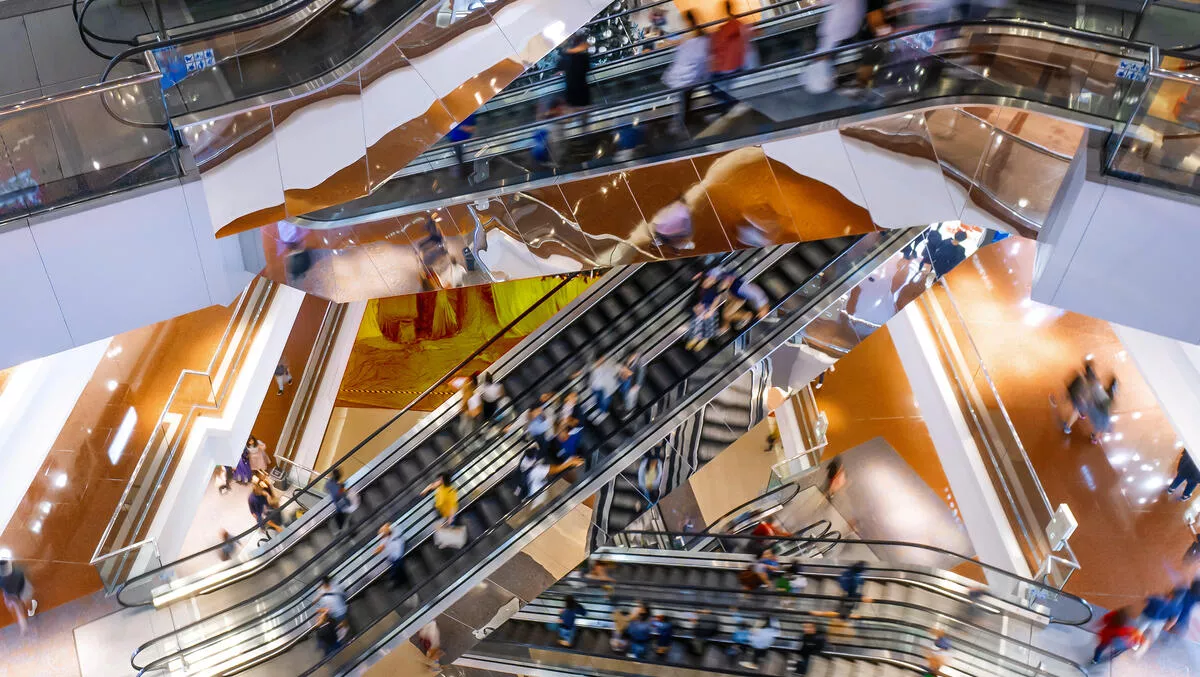 How retailers can keep staff and customers safe with Motorola solutions
FYI, this story is more than a year old
The in-store retail experience has changed dramatically over the last decade. As the world of eCommerce continues to grow and evolve, retailers who have survived the "burden" of operating bricks-and-mortar formats are reinventing how physical stores are used to create a remarkable shopping experience, driving brand loyalty to new heights.
It has been said that the future of retail is all about personalisation and customer experiences that are safe and secure. Retailers are more focused than ever before on how they can continue to serve customers in a "COVID-19 normal world." Respecting social distancing guidelines, timely detection of in-store overcrowding, seamless coordination of click and collect, and ensuring health and safety of customers and employees remain the top priority.
The good news is retailers can apply critical communications capabilities to better balance health and safety requirements with positive and enjoyable shopping experiences.
Progility Technologies and Motorola Solutions have been working together for 25 years to lead the way in communication solutions for some of Australia's pre-eminent retailers.
Some of these services include:
Solution design
Systems deployment - integration
Managed - support services
Ongoing solution consultation
Motorola Solutions' range of communications devices is suitable for any retail environment and includes two-way radios, license-free radios, smart radios, call boxes and body-worn cameras. These devices allow retailers to achieve clear lines of communication between teams, even if they are remote or spread across different locations.
With that, proactive responses or actions can be taken when challenges in business operations or customer service situations arise. Well-connected teams result in enhanced collaboration, ensuring that the right information is disseminated to the right people at the right time, driving positive customer experiences.
From the retailer's perspective, communication technology has been pivotal to ensure that in-store situations are escalated efficiently (including incident management reporting) to provide the safest environment possible.
There is also peace of mind when customer-facing employees know that if any store disturbances should occur, these will be speedily handled – be it quick intervention by security staff, escalation to supervisors or with accurate recordings of the incidents to share with authorities.
From the shopper's perspective, savvy consumers utilise product reviews and heed advice from friends and family to guide their buying decisions. According to HRC Retail Advisory, the majority of shoppers prefer being left to shop in peace, reaching out to staff only when they need assistance.
In such situations, strategically placed call boxes allow customers to connect with team members for rapid support, further enhancing the overall shopper experience. These integrated call boxes can also be used by staff at checkout counters to verify inventory, familiarise themselves with a running promotion or escalate requests quickly.
Research also shows that the popularity of click and collect amongst shoppers has increased. Motorola Solutions facilitates this trend, ensuring better communication between staff members and customers, allowing performance metrics around customer service to be met.
Case study – Fast Moving Consumer Goods (FMCG) retailer rewrites shopping experience post lockdown
One leading FMCG retailer faced new realities after the city it was serving came out of lockdown. Immediate challenges included a continued preference for online shopping despite doors being open, which required more permanent accommodation of contactless, click-and-collect and delivery options. Retailers needed to ensure their stores were set up in a COVID-19 safe manner to attract and instill confidence in shoppers to come back through their doors.
Progility Technologies deployed Motorola communication devices to improve in-store response times and meet the new COVID-19 OH-S requirements. The retailer required additional headsets, set up additional click and collect stations and equipped shop floor attendants to conduct faster in-store communications between teams. The retailer can now reduce staff on the floor whilst ensuring that customers continue to get the best possible experience. These solutions have been pivotal to support COVID-19-safe requirements for staff and customers.
The retailer explains, "Both shoppers and retail employees have benefited from enhanced safety and OH-S in-store. The primary benefit is improved efficiency, leading to increased customer satisfaction.
"The team can communicate amongst themselves discreetly, quickly come together to alert one another of shopper requirements that need fulfilment. Whether they are stock level enquiries, general questions that need answering or where to locate an item, teams are better equipped to respond to these questions.
"This form of communication allows our team to reduce the time it takes to serve a customer effectively. Monitoring of stock on shelves is now also an improved workflow – with staff being able to communicate with the warehouse and packers to fulfil shopper demand."
Ready for every retail environment
Progility Technologies and Motorola Solutions have the technical know-how and domain expertise to build an immersive and safe shopping environment for all retailers and meet customer requirements.
Progility Technologies' national manager – retail, Ricky Lowe, adds, "Motorola Solutions' are reliable, cost-effective and allow real-time communications that have been pivotal in enabling dispersed teams to implement COVID-19-safe requirements with ease."