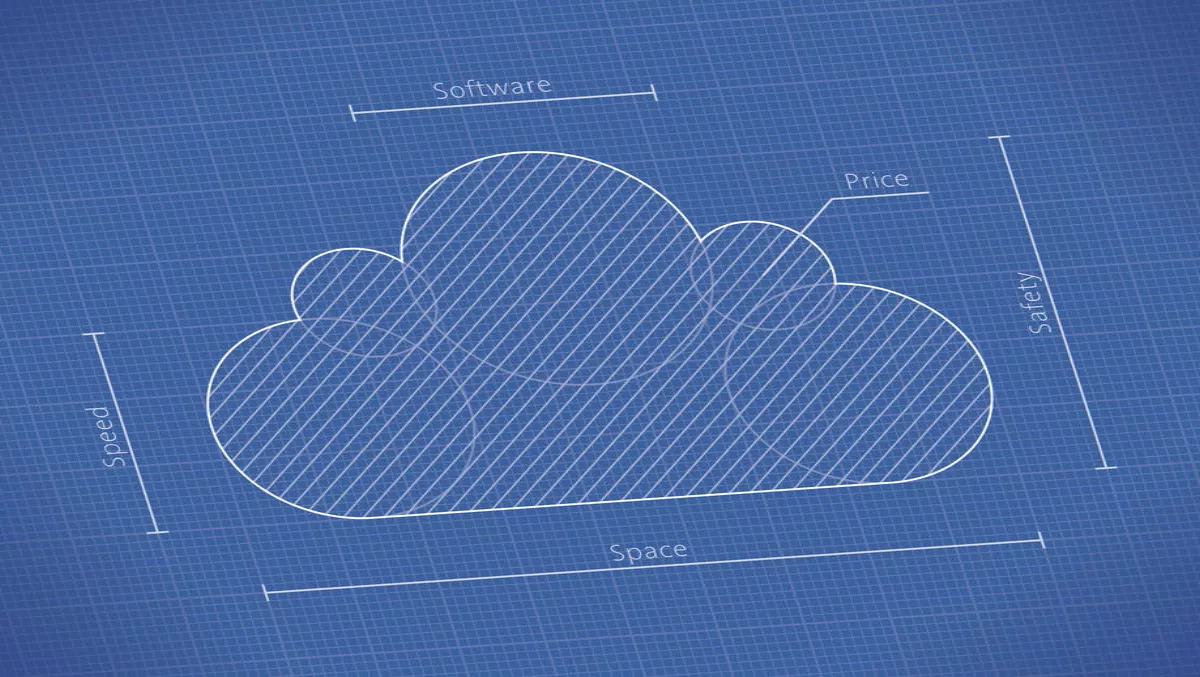 How to select an effective cloud provider: Location & contracts
Fri, 6th Oct 2017
FYI, this story is more than a year old
The cloud is rapidly becoming a primary IT infrastructure for growing numbers of organisations.
Attracted by the promise of improved flexibility and reduced costs, many businesses are shifting core systems and processes to cloud-based platforms.
It's not enough to simply trust that a cloud provider will keep your company's data secure. It's important to thoroughly evaluate everything from their infrastructure and security provisions to their track record and industry reputation.
When evaluating vendors, remember not all cloud providers are the same.
For example, if you are looking for a provider to deliver enterprise content management (ECM) services, that provider's infrastructure must be specifically designed for the task. Servers, data stores and networking links must be optimised to ensure they can provide the level of availability and performance that is required.
There are a number of key questions to ask any prospective cloud provider before their services are engaged.
These questions include:
Audits: Does the provider conduct regular audits of their infrastructure to ensure it complies with relevant regulations? Are they prepared to show details of previous audits? Which accredited organisation administers these audits?
Hosting: How is the hosted data managed? If the service provider works with a data center, what is the vendor's track record?
Security: What are the specific security technologies that have been put in place by the provider? How are data backups managed and where are they stored? How is encryption used?
Integration: How readily can the cloud resources be integrated with other in-house systems, both on-premises and in the cloud? Is there sufficient networking capacity in place to allow seamless access?
Location, location, location
Anyone who has ever dealt in real estate has heard the mantra "location, location, location."
It's a vital factor when it comes to buying a house but is equally important when considering a cloud provider.
Regional or global companies in particular need to be aware that certain governments and political entities such as the European Union impose restrictions on where specific types of data can physically reside.
Some government regulations specify that data must remain within the company's home country; therefore, severe fines and penalties may be levied if a cloud provider is making use of offshore data centers.
When reviewing a prospective provider, it is important to understand the location of their primary data centers as well as any secondary facilities that may be used to house your data.
A second facility offshore may be leveraged for backup and redundancy while the primary centre is situated in Australia. Knowing where your data resides at all times is vital.
Contract management
Once a cloud provider has been selected, putting an effective contract in place is the next important step.
It is important that contracts spell out everything from cost and service level agreements to what will happen if either party wishes to terminate the relationship.
A poorly written contract could result in a company being locked into a long-term agreement from which it is very costly to withdraw. Regular and significant fee increases and the levying of unexpected extra charges are possible if any configuration or capacity changes are required.
Contracts should also specify what will happen if an outage occurs and what compensation will be paid if business processes are disrupted.
Having such scenarios clearly documented at the start may avoid any disagreements and potential legal action further down the road.
Pay particular attention to data stored within the cloud provider's infrastructure. Factors to consider include how the data will be transferred at the end of the contract and what would happen to it in the instance the provider ceases trading.
In these cases, having clear documentation of who actually owns the data stored on the cloud platform will become critical.
Finally, it is also important to cover factors such as any other parties involved in the provision of the cloud services, which can include network carriers and other firms charged with maintaining infrastructure.
The contract should be clear about what would happen if there were difficulties with any third party involved, where responsibilities lie and what compensation would be payable in the event of outages.
A bright future in the cloud
The flexibility and scalability offered by the cloud enables a company to quickly scale up (and down) resources as demands change.
This can be particularly useful when considering ECM services in the cloud.
By thoroughly researching a prospective service provider and putting in place a comprehensive contract, the business benefits obtained from using a cloud platform can be significant.