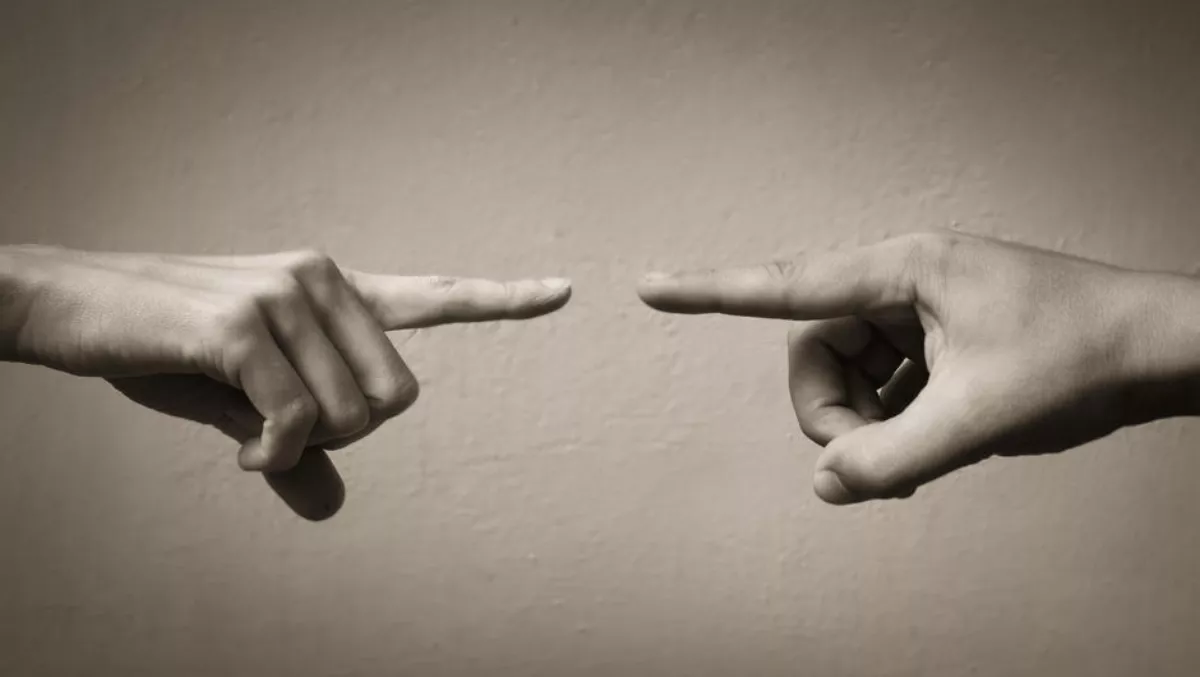 How to stop the business performance blame game
FYI, this story is more than a year old
Article written by AppDynamics A/NZ Regional Vice President Simon Horrocks
Delivering high-performing applications is the cornerstone for every modern enterprise.
Underpinning overall business strategy, a company's software strategy is now proving make-or-break in a world intent on digitising. With customer expectations rising and competition amongst enterprises intensifying, the delivery of always-on and high performing applications is mission-critical to achieving organisational success. Indeed, Accenture reports that 61% of Australian consumers will not return to a provider once they have left due to poor customer service. Complex software-defined supply chains are often at the crux of performance issues, and this is only set to become harder to manage as technology grows more sophisticated. The Internet of Things, wearables, omnichannel customer journeys, and mobile are just a few of the software applications that will make the overall supply chain a maze of blame and hazard. There's a clear need for businesses to have a strategy in place to deal with and avoid the apportion of blame for performance issues. Individual suppliers are often reluctant to accept responsibility for glitches or disasters – and the more complex the supply chain becomes, the more difficult the causes will become.
Identifying and implementing management strategies
Application transactions will often rely on multiple systems, provided by multiple suppliers. This makes specifying the root cause of a problem difficult when a transaction fails. Identifying the owners and data assigned to individual suppliers is the first step to creating an application intelligence strategy, which will prevent undue blame during any glitch or disaster. A real-time approach to monitor these applications is important to keep a pulse-check on the customer experience and rectify errors as soon as they occur, or even before they reach the end-customer.
The IoT conundrum
The IoT market is booming in Australia, with Telsyte's prediction that the market set to near $5 billion by 2021. As smart home devices continue to infiltrate Australian households, there are fewer and fewer limits to the relationship between software and hardware. Despite the clear benefits (such as new product offerings and new heights of customer service), IoT represents an extreme version of a complex software-defined supply chain. This is because data needs to be captured from a wide variety of endpoints, creating a new theory of application performance monitoring. This raises the stakes of performance blame considerably. IoT represents a fusion with a customer's personal and daily life, so any malfunction or performance problem can be hugely detrimental – regardless of which element of the supply chain is to blame. It makes performance monitoring not just an afterthought, but a business imperative.
Ending the performance blame game
Taking the increasing challenges of IoT supply chains into account, there are new tactics businesses must employ in order to end the performance blame game. Unified and real-time monitoring solutions foster collaboration both within the organisation and with external third-party software providers. This makes it easy to monitor and share contextual data, no matter if the data is in a data center, public cloud, or private cloud. This focus on unified monitoring will promote healthy business competition in an environment where organisational success is increasingly focused not only on digital but on customer-focused outcomes. The real-time and rapid nature of the analysis is important for managing problems immediately and providing ongoing delight to customers.
Related stories
Top stories