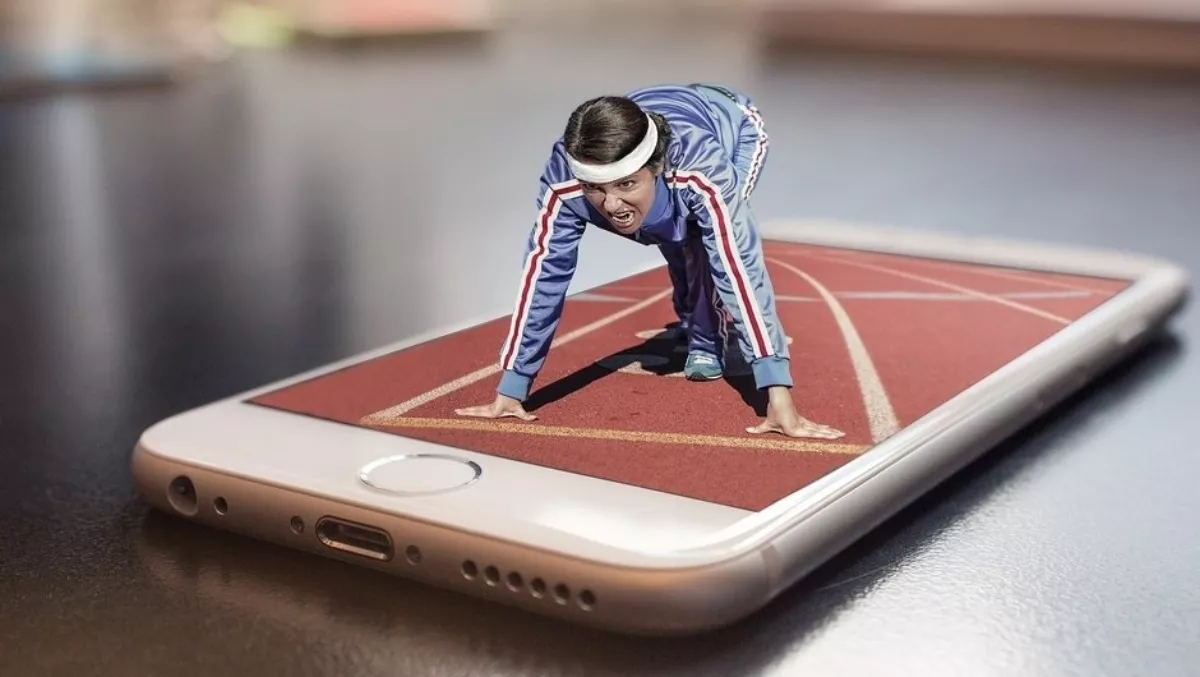 How technology is changing the fitness industry
Thu, 28th Feb 2019
FYI, this story is more than a year old
Technological advances which seem to grow at an unprecedented rate continue to impact almost every aspect of our lives. They have changed the way people communicate, search for information, listen to music, order food, and shop. Unsurprisingly, we are seeing technology also extend its influence into the fitness industry, impacting how gyms deliver workout routines.
Most people don't think of gyms as pioneers of new technology. After all, the business side of fitness has seemingly always been about offering a big room full of metal equipment where people can do their own exercise, in exchange for a monthly fee. But the fitness industry has kept up with the constant flow of new, innovative products and solutions while meeting the shifting needs of its customers. Today's gym members are permanently connected, they crave simplicity, and expect instant results from their gym. Above all, they want to enjoy the process of getting fit. This is the new type of gym member, and technology plays a key role in his or her fitness journey.
Take, for example, the explosion of wearable fitness devices like Fitbit and the Apple Watch. Once a buzzword and fashion statement, wearables are now accessible and widely-used. The need for gyms to remain current with advancements in the wearable tech market is resulting in improved fitness experiences. Gyms can now monitor users' activities, and by using the resulting data, give exercisers quantifiable results to let them know if they are on the right track or not. With this data, gyms are also able to fulfil the customer's exact fitness needs by creating tailored exercise regimes for members
Television sets have become almost ubiquitous in gyms, and for a good reason — they help to keep members entertained as they work out. However, screens have a more practical function in gyms nowadays by providing gym owners with a platform to interact with their members.
Here's how Australia's popular fitness brand, the F45 training franchise, is doing it: each fitness studio is equipped with state-of-the-art plasma displays that play exercise demos, control the timing of each exercise, and show the heart-rate monitor data of members with F45-specific wearables.
"These screens are really powerful," F45's founder Rob Deutsch said. "We wanted to go super innovative with the screens. If we didn't have them, it would make it a much more mundane session and it would feel more like a Les Mills [a choreographed workout] routine.
Digital wall displays and wearables aren't the only tech integration we're seeing inside gyms. The rise of smartphones and mobile apps has made the brand-customer interaction more convenient and accessible. As a result, gyms are taking advantage of this technology to reach out to members. Through customised interfaces designed to give members the best possible experience, these apps allow users to set fitness goals, view class schedules, sign-up for a class and track their training.
Social media has become an essential piece of gyms' marketing strategies. It's an avenue where people can easily reach out for information. They can offer advice or information specific to their gym, in turn educating followers on health and wellness and promoting an active living trend. Owners are rewarded with valuable feedback, allowing them to build a strong business reputation, improve members' trust, and attract new potential customers through online mentions of their brand.
More people are interacting with one another online than ever before. They subscribe to a fitness channel on YouTube, join a fitness group on Facebook, follow an influencer on Instagram, and like a friend's Instagram post about weight loss results. Gyms are beginning to acknowledge the social aspect of fitness by making fitness appear less about going to the gym and more about lifestyle. And their Facebook and Instagram pages are the ideal platforms to support this culture.
It is remarkable how the fitness industry has revolutionised--almost beyond recognition--in the past few years. With the potential to increase the efficiency of current workout trends and enhance customer experience, technology will continue to shape people's active lifestyles, while also enabling gyms to offer more relevant customisations of workouts.