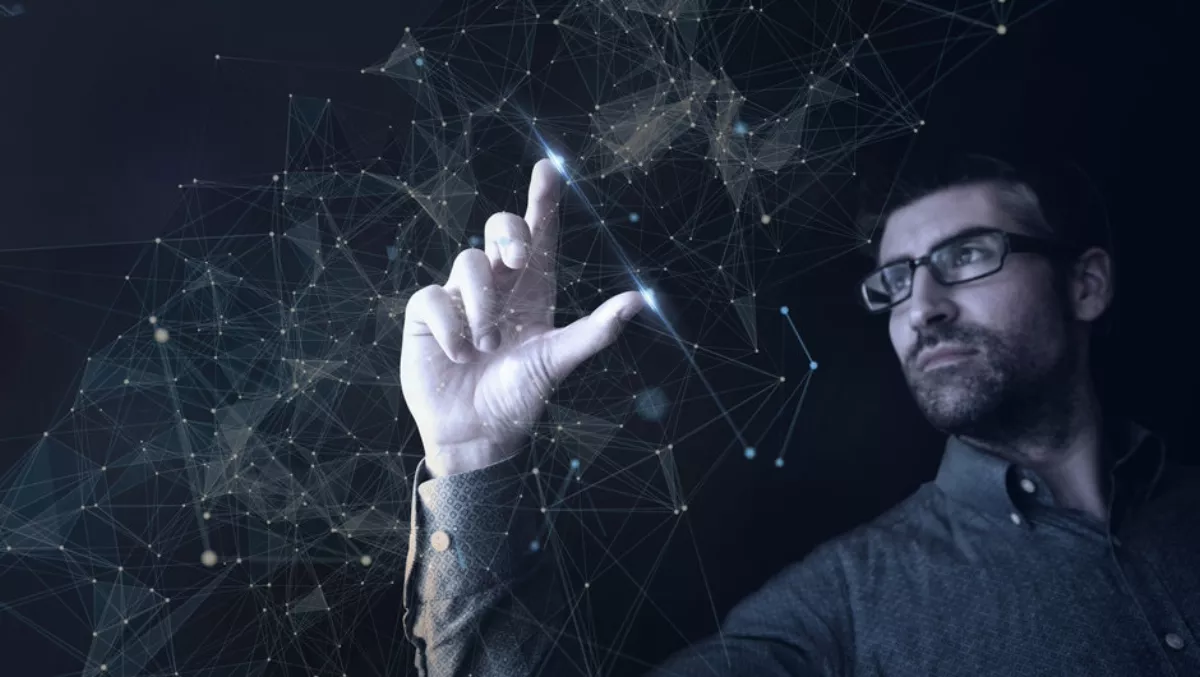 How to gain an edge with data analytics in 2019
Wed, 20th Feb 2019
FYI, this story is more than a year old
2018 was a year of data democratisation, where businesses in Australia started getting a glimpse of the wider possibilities that can be achieved by capturing the value of data. The spotlight was on the shift from traditional reporting to businesses in Australia adopting a strategic, modern approach to analytics.
Undoubtedly, Australia is leading the charge in analytics adoption with many businesses set to prioritise their spend in this area. As businesses increasingly require data to underpin their transformation in a highly disruptive landscape, 2019 will look to be a year of data for everyone, and we predict the business intelligence (BI) trends that will navigate this journey will be as follows:
The rise of explainable AI
The promise of AI suggests machines will enhance human understanding by automating decision-making. With greater reliance on AI and machine learning comes human hesitation about the trustworthiness of model-driven recommendations. Rightfully so, as many machine learning applications don't offer a transparent way to see the algorithms or logic behind decisions and recommendations.
Indeed, business leaders are asking data science teams to use models that are more explainable and offer documentation or an audit trail around how models are constructed. AI has to be trusted to make the strongest impact, and the generated conclusions must be intelligible, simple and dynamically answer questions to help humans understand their data.
Natural language humanises your data
Natural language processing (NLP) helps computers understand the meaning of human language and today, BI vendors are incorporating natural language into their platforms, offering a natural language interface to visualisations. In addition, NLP is evolving to support analytical conversation—defined as a human having a conversation with the system about their data.
The system leverages context within the conversation to understand the user's intent behind a query and further the dialogue, creating a more natural, conversational experience. When people can interact with a visualisation it allows more people with a diverse range of skill sets to ask deeper questions of their data. As natural language evolves within the BI industry, it will break down barriers to analytics adoption and help transform workplaces into data-driven, self-service operations.
Actionable analytics put data into context
Data workers need to access their data and take action—all in the same workflow. BI platform vendors are responding by offering capabilities like mobile analytics, embedded analytics, dashboard extensions, and APIs.
Embedded analytics puts data and insights where people are already working so they don't have to navigate to another application or shared server, while dashboard extensions bring access to other systems right into the dashboard. Mobile analytics put data directly into the hands of people in the field.
Data storytelling is the new language of corporations
It's now a critical skill for analysts to be able to convey the steps in their analysis that led to insights in an actionable, easy-to-understand way, also defined as "data storytelling". Instead of presenting a singular conclusion, today's data storytelling methods emphasise nurturing a conversation.
Indeed, we'll now see analytics put the responsibility on both the dashboard creator and the audience to come to a conclusion around what the data tells them. At the same time, embracing data storytelling across jobs will amplify the potential for business impact as data is used to engage, inform, and test ideas enterprise-wide and from a diversity of skill sets.
Enterprises get smarter about analytics adoption
The assumption that everyone gets value out of a BI platform just because they have access will inhibit analytics progress. Leaders should measure how people are using a BI platform to make an impact on the business. One way companies are increasing engagement is through internal user communities.
Data democracy elevates the data scientist
More departments and roles working with data has led to an increase in data literacy, shifting the definition of data science and blurring the lines of traditional data expertise and business domain knowledge.
At the same time, today's data scientists are expected to have the presentation skills to communicate their findings to leadership and to collaborate with other people in the organisation working with data.
Accelerated cloud data migration fuels modern BI adoption
Many companies are now moving data to the cloud because of the added flexibility and scalability at a lower total cost of ownership and easier integration of different data types.
With this shift, there is a natural movement of services and applications like analytics moving to the cloud and will cause today's business leaders to assess whether their chosen BI platform will support this, also initiating the move from traditional to modern BI.
Data amplifies social good impact
Data has transformed how the private sector operates, but also non-governmental organisations (NGOs) and nonprofits. The "data for good" movement is exploding as organisations realise the benefits of using data in social impact initiatives
With the cost-efficiency and flexibility of cloud computing, NGOs and nonprofits can develop sophisticated data environments, without massive on-premise investments, to forge a path for data-driven social good.
This has also resulted in the creation of data commonwealths—platforms for sharing and collaborating across organisations to achieve a goal. It has also driven conversation around the factors that build trust within these partnerships, including the responsible use of data.
Codes of ethics catch up to data
Data regulations are prompting leaders to assess the future of ethical data practices within their organisations. Having organisational conversations around data ethics and privacy in the context of daily business practices is critical, which will surface through two main actions:
Codes of ethics: Many professions are bound to a code of ethics (e.g. law, medicine, accounting), but with data proliferation, more companies are evaluating how to apply these same principles to data analytics practices. Chief Data Officers (CDOs) are helping to shape these codes of ethics to put in place a framework for future infrastructure, governance, and staffing decisions.
Changes in business processes: Critical review of the entire data lifecycle opens up an opportunity to regularly assess your data management strategy to ensure regulatory compliance and alignment with internal codes of ethics.
Data management converges with modern BI platforms
With greater diversity and complexity of data sources, and more of the workforce using data to drive decisions, data management is more critical than ever. Companies are turning to data curation to bridge the gap between data and its real-world applications.
Ultimately, governed data curation will provide a stronger foundation for the entire analytical pipeline, helping users to move beyond asking questions of their data to asking questions of their business.