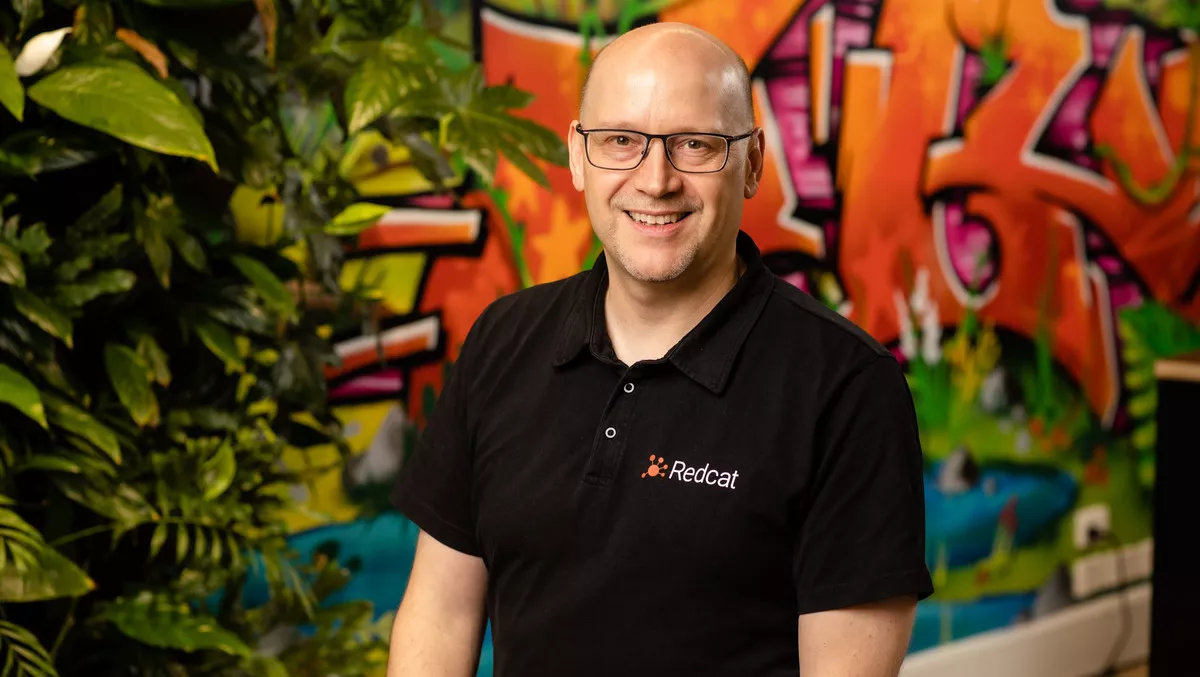 How to implement an effective and personalised loyalty program
FYI, this story is more than a year old
There's no doubt about it – incorporating a robust customer loyalty program in almost any consumer-facing business can pay off.
From retail to hospitality, personalised and data-driven loyalty programs are a proven tool for strengthening customer trust, improving brand recognition and boosting sales.
According to Antavo's Global Customer Loyalty Report (2022), the top two reasons companies offer a customer loyalty program are to increase customer engagement and revenue. These findings are unsurprising, given that consumers who are members of high-performing loyalty programs are 80% more likely to prefer the participating brand over its competitors and twice as likely to recommend the brand to others.
With multiple loyalty programs available, many businesses looking to take the plunge may be asking themselves: where to start?
To help answer this question, below are four tips for implementing a successful, effective and personalised loyalty program.
1. Make the sign-up process easy
One of the most important things to remember when creating a loyalty program in any business is to keep it simple – especially during the customer onboarding process.
Is the sign-up process lengthy, convoluted and difficult to navigate? If so, customers may not think it's worth the bother.
As a general rule, consumers want to use as little energy as possible when joining a new service, so the old adage of 'less is more' should always be front of mind.
Small steps a business can take to make the initial loyalty onboarding process easier for customers include:
Where possible, pre-populate fields of information. Enabling tools like AutoFill can help with this.
Ask for a customer's basic information first, then seek more later. Simply getting them across the line should be the primary goal at this early stage.
Ensure front-of-house staff know how to onboard customers onto loyalty programs. They should be upskilled wherever possible, know what benefits are on offer, and be able to convey those benefits clearly to customers.
Keep the loyalty platform digital. It's 2022 – no one wants a physical card they need to carry around in their wallet! Cards that can be added to customers' digital wallets on their smartphones are a great way of doing this – no one ever leaves home without their phone.
2. Think outside the box
Loyalty rewards don't always have to be financial. While offering discounts or cashback deals remains an effective drawcard, there are other options out there. It's important to consider what your cohort of customers might want and what types of benefits will win them over.
Offering things like secret menus in hospitality, or limited-edition items available exclusively to retail loyalty members, have a proven track record of success. Alternatively, tiered 'VIP' memberships are proving to be popular, as they allow businesses to look beyond discount-only benefits and can make customers feel appreciated for their repeat purchases.
Similarly, offering products or items that can only be purchased using loyalty points can encourage customers to target their spending with your brand.
At the end of the day, the underlying question businesses must ask themselves is: what will encourage customers to come back? Thinking outside the box can certainly be an effective strategy.
3. Get personal
One of the most important aspects of establishing a successful loyalty program – one that increases company profits – is by making it personalised.
Personalising loyalty offerings is an extremely effective way of getting customers to make repeat purchases and increase their trust of and appreciation for a particular brand. A business should ask itself: what can we do to make our customers feel like we know what they want and how they like to shop?
Personalisation in this context can take many forms – from providing offers on categories of products a customer has proven to like, to matching communication content and style with the customer's profile.
Tips to consider include:
- Are target customers young people who live in busy, crowded, metropolitan areas? Offer a discount on 'contactless ordering' purchases, so they don't need to line up close to others.
- Has a loyalty member failed to purchase any items over the past three months? Encourage them back into store and make them feel like they are wanted back.
- Is a member not responding to loyalty benefits communicated via email? Try in-app notifications or text messages instead.
- Want your members to feel the love? 'Surprise and delight' them on their birthday by offering a free gift or discount on their birthday.
4. Let the data talk
The beauty of loyalty programs is that they become a great tool to truly get to know and understand a customer's purchasing habits. Customer loyalty comes in different shapes and forms, and the data will reflect this.
Remember, a customer that purchases from a business twice a week is just as loyal as a customer that consistently purchases twice a year – the only difference is their purchasing frequency. It is important to identify these patterns through back-end data and set different loyalty objectives to specific customer groups.
Is a customer consistently purchasing a specific item five times per year? Extend an exclusive offer to them if they refer a friend to its loyalty program or invite them to reach 'VIP' status if they double their purchasing frequency. Is a customer only purchasing one item per transaction? Offer a discount on add-ons, or entice them to make extra purchases.
Data is an incredibly powerful asset that allows businesses to deep dive into customer purchasing habits which, in turn, can boost profits.
The power of loyalty
Personalised loyalty programs are an effective tool for businesses across multiple industries to strengthen customer trust, improve brand recognition, and boost sales.
Loyalty programs can take businesses to a new level by keeping processes simple, offering unique benefits, and using available data to inform decisions.
Customer satisfaction reigns supreme at the end of the day, and loyalty programs are a core ingredient in your recipe for success.