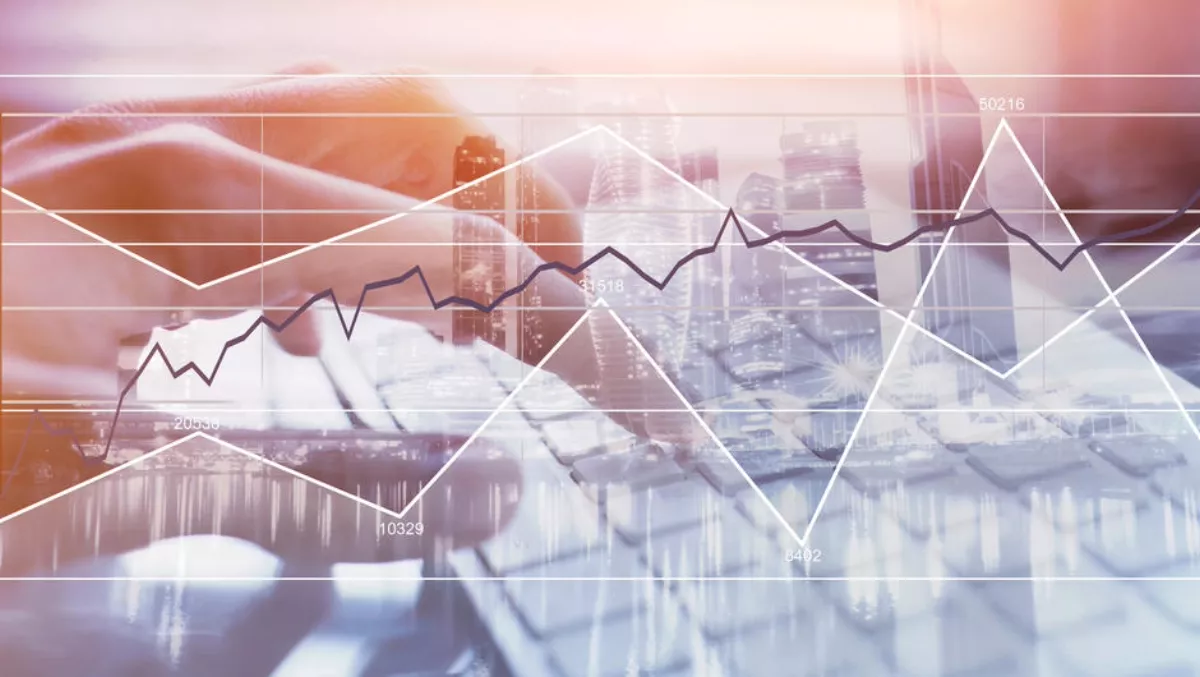 How to turn big data into valuable business information
FYI, this story is more than a year old
Article written by Snowflake Computing APAC vice president of sales Peter O'Connor.
With the modern business world increasingly reliant on digital processes, organisations are finding themselves struggling to manage and extract value from ever-growing volumes of data.
Often in unstructured or semi-structured form, this data is being generated internally and also coming from a range of external sources. Ways must be found to assess, store and analyse this data in both a time-effective and cost-effective way.
These new flows of data are also bringing with them some significant business benefits. Insights into everything from business operations to changes in customer demands can be gained in ways that previously would not have been possible. Data about wider market trends can also be used to direct strategies for future development and business growth.
The growth of self-service
Following the rapid growth of these new and vast sources of data, increasing numbers of staff are seeking direct access to it. Rather than being reliant on the IT department or analytics specialists, they want to be able to create their own reports or analyse specific data sets as required.
As a result, businesses are taking advantage of self-service tools. By taking the ability to undertake analysis out of the IT department and putting it in the hands of users, significant benefits can be realised.
Line-of-business users can enjoy a sense of independence while workloads in the IT department can be reduced. This, in turn, allows IT to focus more on value-adding activities rather than responding to constant requests for data access.
While the benefits are significant, it should be recognised that this trend can make data governance and management somewhat of a challenge. Data may become spread across the organisation with multiple copies used for different purposes. Retaining full control and security of the data can become difficult if not impossible.
Embedded analytics
Another growing trend within many organisations being fed by new data flows is the rise of embedded analytics. Rather than data analysis being a stand-alone or separate activity, it is increasingly being integrated into existing software applications.
For users, this means that fresh insights into data can be gained without the need to learn new tools or ways to manipulate data. They can simply make queries through the interface that are used to working with and have results returned in a usable format.
For IT, this approach reduces complexity as the analytics operates as a native component of the existing application rather than as a separate platform that requires extra management. It also means that user demands can be met much more quickly and with less manual intervention.
The evolution of analytics
Yet another factor that is allowing organisations to turn their big data reserves into usable, consumable information is the evolution that's taking place within the world of analytics itself.
When analytics was first deployed within businesses, it was used to determine what had happened through the analysis of historical data. Activities included business reporting the creation of items such as dashboards and scorecards.
The next phase was one of diagnostics where the tools were used to determine why a certain event had occurred. Here, activities included things such as behavioural analysis and cause-and-effect analysis.
A third phase in the evolution of analytics was the introduction of predictive capabilities. Data could be assessed to determine what was likely to happen in the future, with this knowledge used to shape business strategy.
A fourth phase is now taking place that can add even more value to large stores of business data. Analytics tools can be used in a proactive way to provide recommendations on the steps that should be taken in the future. Activities include simulations and decision modelling.
The shift to the cloud
Increasingly, organisations are finding they are able to extract more usable information from the increasing data stores by taking advantage of cloud-based analytics. Rather than needing to procure, deploy and manage a suite of analysis tools, capacity can instead be sourced from a cloud provided on an as-required basis.
Business benefits flowing from this approach include the ability to quickly scale as business requirements grow, the option to use a portfolio of tools from different providers and the ability to enhance security and performance as a result of using a well-managed cloud platform.
Beware the complexity
While the ability for organisations to turn big data into usable information has certainly increased, the trend has brought with it increasing complexity. As well as the large number of new data sources that need to be managed, IT teams must also content with multiple deployment options and the growing range of client devices being used to access the data.
The picture becomes even more complex when you consider the increasingly sophisticated analytics tools that are available as well as the multiple output forms that users are coming to expect.
By taking advantage of these developments, and being aware of the potential challenges that accompany them, organisations can be much better positioned to turn their rising tides of data into usable business information.
Those organisations that succeed in achieve this will be best placed to flourish in an increasingly complex and competitive business landscape.
Related stories
Top stories