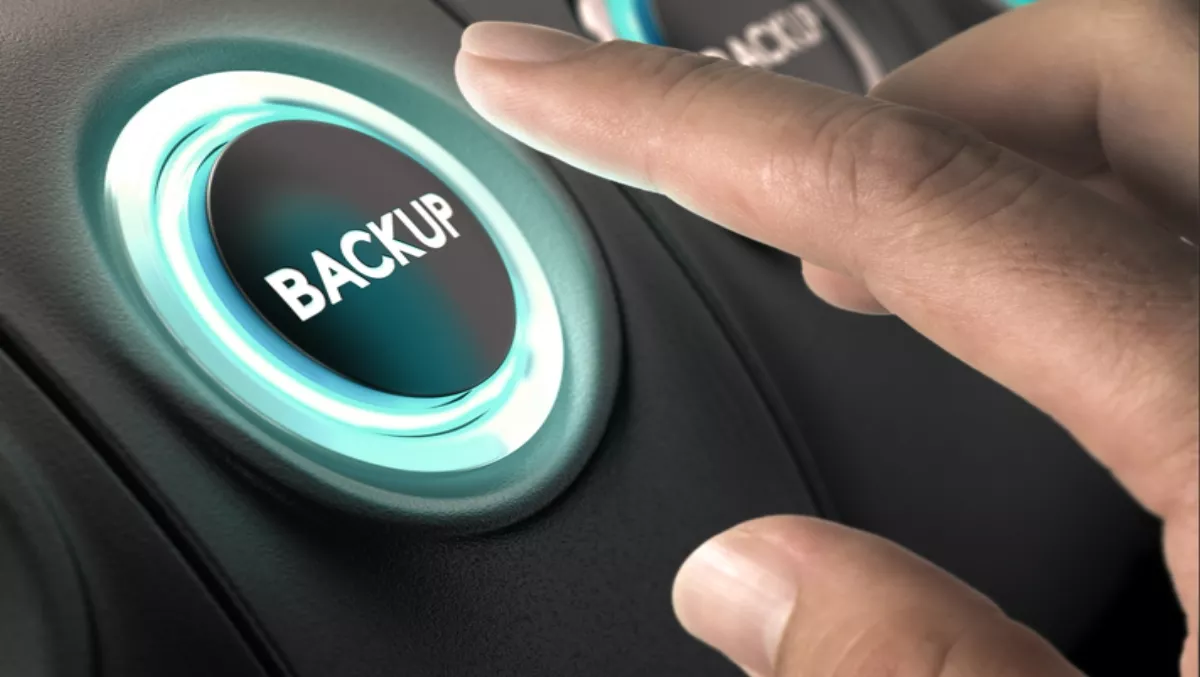 How the University of Melbourne's data backup puts consolidation front and centre
FYI, this story is more than a year old
As a research institution that is ranked in the top 50 worldwide, the University of Melbourne takes data backup consolidation very seriously. Staff, researchers and students rely on data, information systems and the infrastructure that powers them.
Drew Poynton, team leader,manager – Storage, Servers and Backup for the University of Melbourne, recently addressed Commvault GO attendees in a breakout session that explained why the university consolidated its backup.
Poynton is responsible for managing Linux, Unix, Microsoft, VMware and the storage backup environments for the university. His team is split into three areas: Unix, Microsoft VMWare, and storage.
"The Unix/Linux guys are great at coding, great at getting all that environment down, looking after managed environments for major applications in universities, such as the financial systems, the student learning management systems and lecture capture," he says.
The Microsoft VMWare team looks after Active Directory, file shares, Office 365 and Exchange on premise, while the storage team looks after the back end storage behind fibre channel, or NAS.
While there are specialisations within the team, Poynton believes skill generalisation is better for employees overall.
"There will always be some chief technical people who will know more than everyone else, but the more everyone knows, the safer the job opportunities are," he says.
With a complex environment, the university is open to new technologies to make the most of it. The company is in the middle of migrating 15,000 users to Office 365 and Mail, and they're also looking at the future of home drives, moving towards something like OneDrive for Business.
The university has also recently had a cleanup of its technologies, and now operates with one consolidated IT department and smaller pockets of specialised research IT departments. In essence, the main system is an internal private cloud provider based straight out of the university.
The university started with Commvault's 750 terabytes worth of storage, but now has acquired a petabyte of data. With legacy systems becoming out of date, Commvault solutions plugged the gap in both functionality and storage - and also delegation.
"For us, we're trying to go the way of giving end users the access and ability to do as much as they can without it coming back to impact the operational models. Like most organisations, we're not going to grow in number of admins, back office people or service centre staff, so the more we can dish out without it coming back to us, the better," Poynton says.
This means the university needs to offer a stable back-end environment, particularly when content represents data that encompasses people's lives. The university also works with enterprise in research initiatives, so the IT choices have an enormous impact on the work people can achieve.
File sharing is an important part of the academic infrastructure, and Poynton says that fileshares are broken up into research and general purpose files. The general purpose files include home drives and shared drives but this comes with problems.
"You don't know what it is. Is it people's videos of dogs? They want you to look after it as if it's their data. Unless you want to granualised level of checking everything, it's really hard to coordinate that environment. Some of our biggest challenges was backing up half a petabyte of random files - different sizes and you didn't know what it was."
To tackle the issue, the university chose Commvault solutions to reorganise their entire backup process. Now there are file backups in the system every day within 12 hours.
Poynton says that people get blasé when backup is working, which means organisations only really notice when there's a problem. This is where prevention and backup reports are important to pinpoint any potential failures.
"It's still not cheap to put in a backup environment, but if you do it right the first time it's going to last a long time. We've scaled a 2:1 ratio of front to back end storage," he says.
The university's future plans include the continued migration to Office 365 to give users the best experience. A new web console has also been developed for end users. Poynton says tape backups will also be eliminated within the next month.
The university's research environments have their own open source replication environments, however they are looking at implementing backup systems running through Commvault as an enterprise product. With tens of petabytes of data, cost-effectiveness options are imperative, Poynton says.
For the University of Melbourne, data backup has never been more crucial as it paves the way in both infrastructure and research for years to come.
Related stories
Top stories