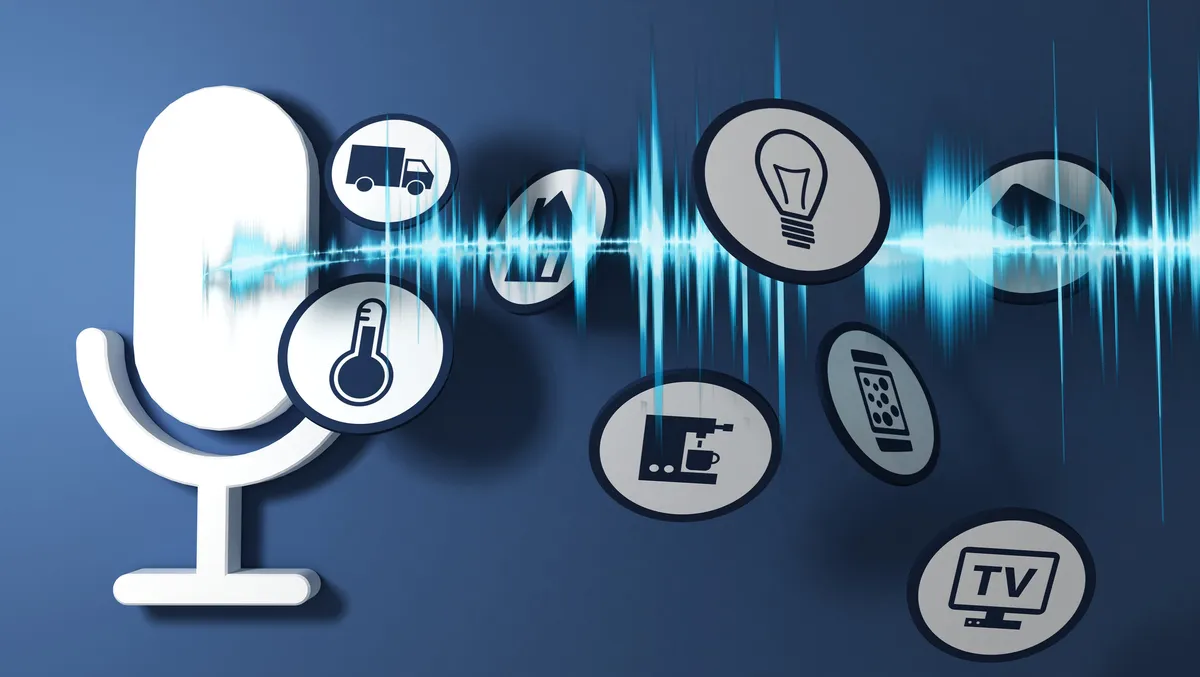 How voice recognition software assistance technology is improving efficiency and safety
FYI, this story is more than a year old
Voice recognition software assistive technology is growing in popularity partly because of COVID-19; however, the technology itself dates back to the 1950s. "Hey, Google" and "Hey, Alexa" are now common phrases in daily life, making it easier for consumers to open apps, navigate, and edit text hands-free.
However, it's not only consumers who are taking advantage of voice recognition. Business versatility is driving a need for voice recognition. With noise reduction (NR) technology, voice-controlled solutions can be better used in real-world industries to provide secure, contactless professional communication to deliver accuracy, speed, and efficiency and promote safety in the field.
Voice recognition technology's popularity has grown in many industries, including those operating in rugged environments. Its implementation in devices improves quality of work and promotes safety in the following seven markets:
Utilities: voice recognition can streamline utility operations while providing a better customer experience. The software can alert utility providers with instant updates on service interruptions and on-site safety. For example, it can help on-field workers navigate potentially dangerous situations while continuing to access key information hands-free.
Industrial manufacturing: voice recognition can help users navigate complex troubleshooting challenges, modify programming or robotic control algorithms, and reduce onboarding training time for new employees. It can also help improve productivity by providing workers with on-demand support and accurate performance measurements. Furthermore, it can accelerate inventory management by accepting a verbal count and automating the re-ordering process.
Transportation and logistics: drivers in the transport industry are using voice recognition to improve the safety of long-haul fleet delivery. For example, drivers can enquire about weather conditions or directions without touching a device or taking their attention away from the road. In the logistics industry, voice recognition reduces workers' need to carry around handheld devices, improving order picking accuracy, speed, and safety.
Automotive: with voice recognition software, an automotive technician can verbalise questions through a rugged tablet during a repair without stepping away from their tools. It's also integral to autonomous driving, which sees the driver take a back seat and let voice recognition software take the wheel, controlled by a series of voice commands.
Oil and gas: voice recognition technology provides remote support to field technicians and can answer and deliver real-time information. It can also enhance machine control to understand and carry out verbal commands, removing the need for technicians to be physically present in a high-risk area. In addition, field workers can use voice technology to call for help and limit the need for manually dialled emergency calls.
Public safety: voice recognition helps law enforcement immediately record what has happened in any given situation, thus improving the accuracy of police reports. It also reduces the number of staff needed in a department, lowering the administrative burden and saving the costs of employing a third-party transcriber and creating a more efficient workflow.
Emergency services: voice recognition offers speed and accuracy in the field when emergency services personnel respond to an emergency call. For example, an ambulance officer can describe the current situation in the voice recorder while performing critical care measures, such as CPR or field intubation.
Driven by the explosion of the Internet of Things (IoT) applications and the COVID-19 pandemic, voice recognition software assistive technology has become a transformative tool that will permeate and enhance rugged industries. Voice recognition has the accuracy, speed, and efficiency to streamline operations, navigate complex troubleshooting challenges, improve the safety of long-haul fleet delivery, and much more across a wide variety of rugged industries. Deploying voice recognition assistive technology revolutionises workforce safety and efficiency and is a must-have in any high-risk industry.