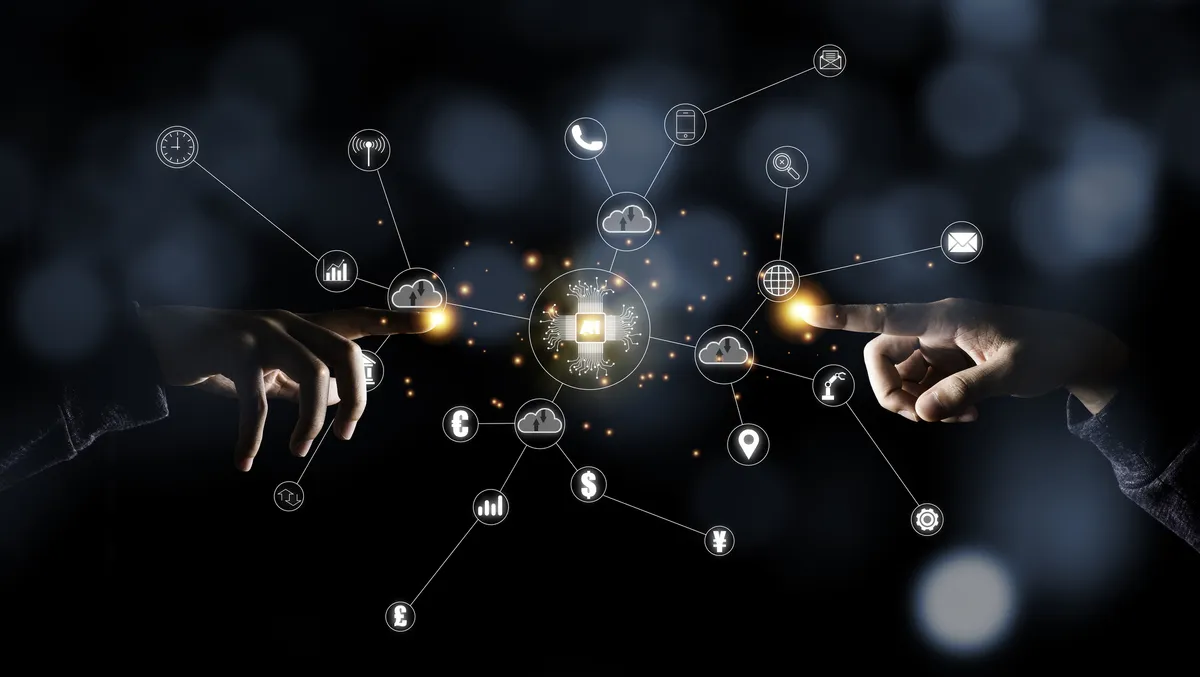 HPE empowers modernised networks with latest releases
Hewlett Packard Enterprise has introduced product innovations to help enterprise IT teams simplify network management processes and improve operational agility with the next generation of HPE Aruba Networking Central, a cloud-native network management solution.
HPE Aruba Networking also announced Network-as-a-service (NaaS) capabilities for customers and channel partners to acquire, deploy, and manage on the HPE GreenLake platform with a monthly subscription.
More specifically, the HPE Aruba Networking Central cloud network management platform has been re-designed to simplify operations and improve productivity by leveraging artificial intelligence for IT operations (AIOps) to reduce manual tasks, so networking teams can focus on more strategic and higher-value projects.
HPE Aruba Networking is also introducing its Agile NaaS framework, designed to make on-demand networking easier for partners to sell and end-user customers to consume. New service pack capabilities added to enable partners to bundle their design and delivery services for their customers with a monthly NaaS technology subscription.
Phil Mottram, Executive Vice President and General Manager, HPE Aruba Networking, comments, "A modernised network is the backbone for powering next-generation digital experiences and enabling new business models. The evolution of our AIOps in HPE Aruba Networking Central and Agile NaaS represents the next step toward more effectively managing operational complexity, while connecting with ever-expanding workloads from edge to cloud for a seamless hybrid work experience."
The next generation of HPE Aruba Networking Central enables a wide range of business outcomes across industries such as automated factory operations, personalised customised customer experiences, omnichannel retail operations for aseamless shopping experience - whether in-store, mobile, or online, and a reduced carbon footprint.
Its new design leapfrogs legacy network management tools with new features that include:
Operator-centric design with a simplified user experience to enable more people across all skill levels, featuring entity-centric solar system views to promote intuitive navigation and reduce cognitive loads.
A time-travel feature for a contextually correlated point-in-time view of the network that allows recovery in minutes to a specific point.
Multi-layer physical and logical sunburst topology views to transform visualisation of large, complex networks.
Intelligent assurance indicators for device health and client experience, enabling rapid first-level triage.
AI-powered full-stack insights for enhanced root cause analysis (RCA), impact assessment, and precise recommendations.
Device-agnostic Day 0 and Day 1 workflows with 100% API support to automate network configurations at scale.
Agile NaaS is Aruba's framework for helping customers successfully navigate and implement new consumption choices with network-as-a-service to deliver business outcomes faster:
Tools to enable networking teams to partner with the business to develop a NaaS strategy that meets their individual requirements.
Support for a range of acquisition, deployment, and management models.
The ability to incrementally introduce Network-as-a-Service without an entire network refresh.
Zero trust and SASE security, cloud performance and scale.
AI-powered automation so customers start with the best network foundation.
New Service Pack enhancements on HPE GreenLake for Aruba networking include a new Network Policy NaaS service pack, based on Aruba's ClearPass network access control solution. This adds a new standardised NaaS network policy offering to complement eight previously introduced wired, wireless, and SD-Branch NaaS service packsfrom 2022.
HPE GreenLake for Aruba networking service packs are available for order by channel partners across 15 countries including Australia, Canada, Finland, France, Germany, Italy, Japan, Korea, Netherlands, New Zealand, Norway, Spain, Sweden, United Kingdom and United States. The new Network Policy service pack will be available for order starting in Q3 of HPEs 2023 fiscal year.
Brandon Butler, IDC Research Manager, Enterprise Networks, comments, "As organisations across the globe build a future connectivity strategy, theyre increasingly focusing on modern enterprise networks that are agile, responsive to business needs and simple to operate - while being powerful drivers of transformation.
"HPE Aruba Networking has recognised that each organisation has unique needs and is at the forefront of reinventing how customers and partners can consume or deliver more business-outcome focused networking. With the enhancements announced today, HPE Aruba Networking continues to advance its mature portfolio in the areas of AI, security, automation and Network as a Service."
Finally, HPE recently announced two acquisitions to expand the HPE Aruba Networking portfolio: Athonet for Private 5G connectivity and Axis Security for comprehensive SASE security solutions.
The Axis Security acquisition closed in March, and its edge-to-cloud security solutions are now integrated with HPE Aruba Networkings technology and will be on display at the innovation zone at Atmosphere. The Athonet transaction is expected to close during the fourth quarter of HPE's 2023 fiscal year, and HPE will integrate the solutions with the HPE Aruba Networking portfolio and existing telco software following the close of the transaction.