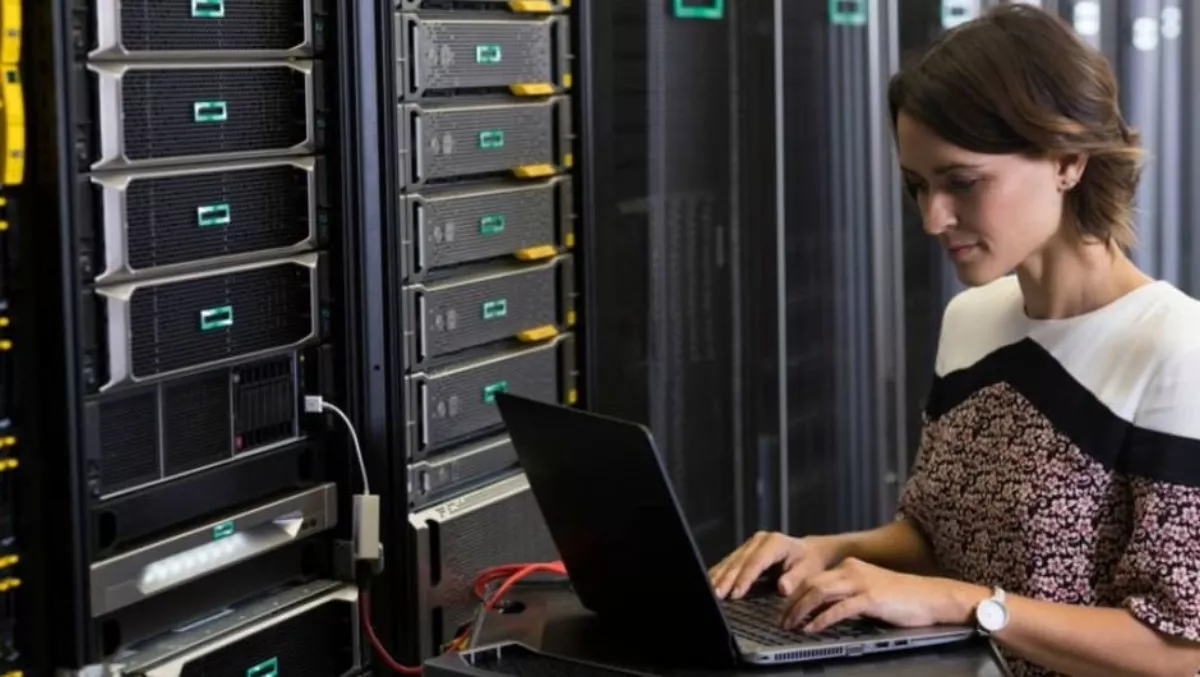 HPE simplifies hybrid cloud data protection with new solutions
FYI, this story is more than a year old
Hewlett Packard Enterprise (HPE) announced new hybrid cloud data protection and copy data management solutions for its intelligent storage portfolio.
These new capabilities allow customers to increase operational efficiency by up to 95%, enable faster back up to the cloud, and reduce cloud storage costs by up to 20x.
Next generation of HPE StoreOnce backup appliance portfolio increases business continuity with flash speed data protection in the data center, cost-efficient archive and disaster recovery in the cloud.
As the engine of digital transformation, data is an organisation's most valuable currency. The ability to gain actionable insights and unlock the economic value of data is critical for driving business outcomes.
However, managing and protecting that data is increasingly challenging. Exploding data growth, demanding service level agreement (SLA) requirements, and an evolving threat landscape are putting pressure on IT to embrace an intelligent storage approach to protecting applications across their private and public cloud estate.
An increasing number of organisations are now deploying a cloud-first strategy, mandating that their IT functions are built for cloud. HPE StoreOnce systems deliver simple, cost-efficient and secure backup to the cloud.
As a result, customers can leverage the benefits of the cloud for long-term retention of backup data to help with regulatory or governance compliance or disaster recovery, while continuing to use on-premises performance-optimised StoreOnce systems for short-term operational recovery, enabling fast restore.
Next-generation HPE StoreOnce with Cloud Bank Storage dramatically improves the performance and agility of hybrid cloud data protection for environments including Amazon S3 and Microsoft Azure by copying only unique data to the cloud, and stores encrypted, self-describing backup data for simple cloud disaster recovery.
The next generation HPE StoreOnce platform reduces operational time by as much as 95% with a unified view of multiple HPE StoreOnce systems - both on-premises and in the cloud.
HPE customers can now also gain from applying cloud economics to the security and control of their on-premises infrastructure with a consumption-based IT billing model that aligns and grows with business needs.
The consumption-based IT models and HPE GreenLake Flex Capacity planning strategies with HPE GreenLake Backup will be enhanced with the next-generation HPE StoreOnce and the new Commvault integration, delivering 30% savings with HPE GreenLake Flex Capacity. The complete backup solution is designed, operated and implemented by HPE Pointnext.
Overview:
1. HPE Recovery Manager Central (RMC) 6.0 simplifies data protection and copy data management for HPE Nimble Storage.
2. HPE StoreOnce with Commvault software integration reduces the storage footprint and network bandwidth requirements to the cloud.
3. HPE GreenLake Backup is enhanced with next-generation HPE StoreOnce and Commvault software integration, offering consumption-based IT models and reducing costs by up to 30%.
Related stories
Top stories