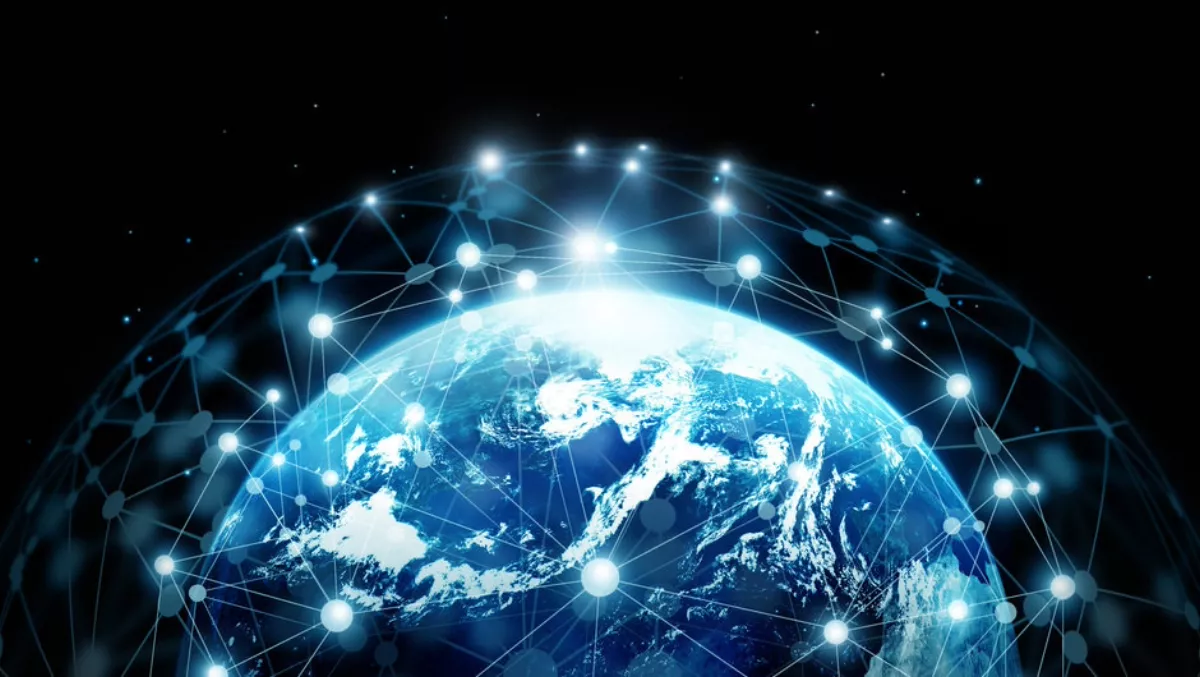 HPE unveils composable hybrid cloud platform
FYI, this story is more than a year old
Hewlett Packard Enteprise (HPE) is expanding the delivery of its cloud services to include composability, integration with Plexxi's software-defined networking, and more enhancements to HPE's OneSphere platform.
HPE's announcements come at a time when organisations of all sizes are adopting hybrid cloud to improve business growth. However, that growth can be delayed due to the lack of specialised skills to build and operate proprietary cloud stacks.
The solution is a combination of people, technology and economics – something HPE has taken to the core of its IT automation, AI operations, security and compliance.
The company has now released a new cloud stack that gives customers more choice across composable-infrastructure building blocks – including, for the first time, rack servers through HPE Composable Cloud for ProLiant DL, or the industry-leading HPE Synergy platform through HPE Composable Cloud for Synergy – to compose any workload, any service and across any cloud, reducing infrastructure cost and complexity.
"Our customers want to innovate faster, with greater automation and intelligence," comments HPE president of Hybrid IT, Phil Davis.
"With our new open hybrid cloud platform, enterprises of all sizes can now manage, provision and deliver workloads and apps instantly and continuously to accelerate innovation."
"Building on our innovation in creating the composable category and industry-leading HPE Synergy offering, today's announcement of the HPE Composable Cloud for ProLiant DL and HPE Composable Cloud for Synergy delivers unprecedented customer choice and scale across all clouds."
HPE Composable Cloud for ProLiant DL Servers: A solution optimised for rack-scale virtual machine, container and cloud-native environments
With HPE Composable Cloud for ProLiant DL, IT professionals can scale the infrastructure in real-time without needing specialised networking skills, compose clouds and workloads in minutes, and manage on-premises and public cloud resource utilisation and costs in a uniform way.
The solution is optimised for cloud-native workloads and rack scale environments with template-driven automation, which streamlines the deployment of cloud stacks and automates the lifecycle, initially supporting Red Hat OpenShift and VMware workload deployments.
The solution integrates:
Built-in artificial intelligence from HPE InfoSight software, offering predictive analytics and continuous learning to optimise the environment;
Enhanced data insights through additional intelligent storage capabilities
Simplified and automated networking from a software-defined Composable Fabric that enables non-disruptive scale across servers, racks and data centers;
Software-defined infrastructure management and workflow automation via HPE OneView, which enables IT to build and scale private clouds in minutes, as well as API integration and a broad partner ecosystem that enables organisations to easily integrate a collection of applications, containers, hypervisors, cloud stacks, and tools; and
An as-a-Service hybrid cloud management solution across public and private clouds from HPE OneSphere, providing cost and utilisation visibility as well as policy compliance across all customers' clouds. New updates to HPE OneSphere provides organisations the ability to provision bare-metal-as-a-service through HPE OneView automation, along with enhanced insights and governance features.
HPE Composable Cloud for Synergy: Enhanced for any workload
HPE Composable Cloud for Synergy adds the flexibility and performance to address any workload within a private or hybrid cloud environment.
Like HPE Composable Cloud for ProLiant DL, it includes a simple, automated management experience, but is designed to address general purpose workloads like SAP and Oracle, as well as cloud-native applications or mixed workloads. The modular architecture of HPE Synergy provides flexibility through a broad choice of network interconnects and storage options.
In addition, the HPE Synergy Image Streamer makes it an ideal platform to accelerate customers Dev/Ops initiatives, enabling IT to quickly provision infrastructure with a wide array of tools, like Chef, Ansible, Puppet, and VMW. Composable cloud accelerates innovation
The open hybrid cloud platform is the engine for digital transformation, offering benefits that include:
Scalability: Businesses can compose and grow infrastructure resources at cloud scale to meet ever-changing business needs.
Speed: 90% faster deployment of new configuration enables IT organisations to gain the agility required to respond to the business needs, delivering apps and services to the market faster.
Efficiency: 97% decrease in time for lifecycle operations and AI operations frees IT to focus on innovation.
Choice: IT professionals can leverage the software stacks, tools and applications they already use or choose new ones.
Savings to fuel innovation: Enterprises reduce the need for specialised skills, lower operational costs, and can take advantage of consumption-based IT to fast-track IT modernisation and support digital innovation.
With support and proven expertise from HPE Pointnext advisory and professional services, customers can determine the right mix of environments in their hybrid cloud – and with HPE GreenLake flexible consumption models and HPE Financial Services, customers can optimise economics and reveal business savings in their deployments.
Enabled by these services, the open hybrid cloud platform uniquely provides customers with the people, technology and economics to drive transformation, and seamlessly build, run and optimise their hybrid cloud. Introducing the first hyperconverged infrastructure solution with composable fabric
In addition to integrating its Composable Fabric into HPE Composable Cloud for ProLiant DL, HPE is enhancing its HPE SimpliVity hyperconverged solution with Composable Fabric. HPE SimpliVity sets a new standard for hyperconvergence with the integration of software-defined networking to improve the performance and management needs of distributed applications. The new HPE SimpliVity with Composable Fabric is a comprehensive hyperconverged offering specifically designed to provide end-to-end software-defined automation for compute, storage and networking—all managed via a familiar single user interface. The solution brings cloud agility, scalability and simplicity to the enterprise data center—in a single building block. HPE SimpliVity with Composable Fabric features automation, visibility, intelligence, and scalability, providing IT organisations with:
Operational agility: Simple and automated operations from a single user interface eliminate the need for specialised network and storage management skills, empowering VM administrators with self-service autonomy.
Broad scale: By pooling network resources and scaling within and between racks, organisations can achieve accelerated DevOps velocity and application time-to-value without disrupting operations.
Optimised performance: New Composable Fabric tightens the connection between networks and workloads, making it easier to optimise workloads across infrastructure.
Cost savings: Its mesh fabric is more cost-efficient than alternative architectures, lowering costs and improving efficiency.
Product availability
HPE Composable Cloud for ProLiant DL rack servers will initially roll out in the United States, United Kingdom, Ireland, France, Germany, and Australia starting in Q2 2019.
HPE SimpliVity with Composable Fabric will be available December 2018 in the United States, United Kingdom, Ireland, France, Germany, and Australia.
HPE OneSphere is currently available in the United States, United Kingdom and Ireland, with additional geographies targeted in the coming year.
Related stories
Top stories