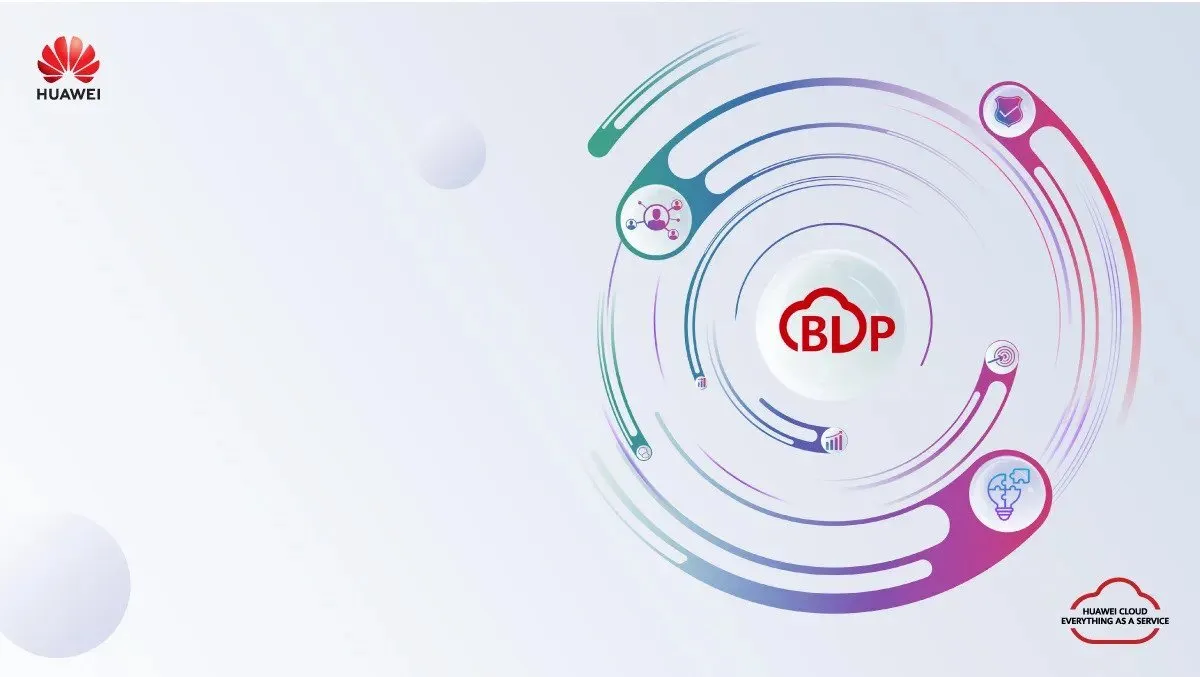 Huawei Cloud supports SMBs with Business Development Platform
As the world continues to adapt to and evolve hybrid workspaces following the pandemic, the focus on finding solutions to maintain staff productivity is essential.
Small to medium businesses (SMBs) are facing the challenges head-on, where limited budgets can make the shift to the latest technology and tools feel almost insurmountable. The reality is that this is an all too common feeling, with recent research showing that 24% of companies with 50-999 employees have considered using pirated alternatives of business software to minimize their IT spending.
This is exactly where Huawei Cloud's Business Development Platform (BDP) has set out to address these challenges and provide SMBs with the tools they need to get ahead. Importantly, Huawei Cloud has recognized the importance of its BDP and expanded not only its paid offerings but also its free offerings.
What is Huawei Cloud's BDP?
Huawei Cloud describes its BDP as a digitally transformative platform that can be customized to a business's unique requirements. By integrating a pragmatic subscription-based model with a suite of cutting-edge Huawei Cloud services and solutions provided by its partners, organizations can now achieve the business growth they truly deserve while remaining economically efficient.
The BDP is easy to deploy, implement, operate and maintain, and sustainably expands complexity, allowing users to focus on core service development without the hassle of challenging technical infrastructure.
The new platform also comes with many different pricing options because Huawei Cloud recognizes the need for flexibility in the current financial climate post-pandemic. Its pricing models allow users to start small and grow as the business grows, making the solution economical and allowing customers to optimize their investments without sacrificing quality or functionality.
What's new to Huawei Cloud's BDP?
1. AnyShare Subscription Service
AnyShare is an Intelligent Content Management Platform that empowers productivity, allowing businesses to ensure their employees can collaborate seamlessly in different scenarios. It also allows users to connect safely with 360-degree security protection to enhance business compliance.
The platform, which is based on artificial intelligence and cloud-native technologies, comes with a diverse range of features and benefits. Some of these features include an intelligent content service to improve organization productivity, an innovative architecture for the adaptability of organizations and flexible deployment for private, public and hybrid clouds.
Pricing starts at USD $190/month with varying options depending on users and subscription timeframe.
2. Coremail On-Cloud
Coremail On-Cloud is a SAAS-level cloud mail system for enterprises launched by Coremail, which meets the general needs of enterprises for email hosting. SMBs face a number of challenges and risks when it comes to their mailing systems, whether that's the risk of data leakage, spam and viruses, or issues with a decentralized and complex architecture deployment and an absence of local availability and disaster recovery.
Coremail On-Cloud can strengthen effective management within the enterprise and the ultimate office experience, protecting enterprises from the risks they face. Coremail Pro comes with a diverse set of excellent attributes, including:
High Speed and Stable: Coremail On-Cloud is deployed with the latest version of the mail system and launched with the professional Huawei infrastructure facilities. Huawei Cloud jointly provides mail system solutions and professional operation and maintenance services. Start-up is available instantly after purchase.
Safe and reliable: Coremail On-Cloud includes functions such as secure login, storage encryption, CAC cloud anti-spam, dual anti-virus engine, mail monitoring and auditing, etc., to provide comprehensive security protection for the mail system.
Global Mail Server: Coremail On-Cloud provides enterprises with cloud services such as overseas postal and overseas acceleration. The postal mail network and cloud mirroring cover the whole world, guaranteeing the smooth flow of overseas mail for enterprises and helping enterprises to develop globally.
Multi-Platform Connection: Coremail On-Cloud supports docking with Huawei WeLink and Android, iOS, Windows, and Mac platforms in order to meet a variety of work scenarios.
Archive Feature and Cloud Anti-Spam Center: The Coremail archiving system can automatically archive emails, effectively save important email content, enhance email information management, improve the productivity of corporate information operations, solve common email problems such as email backup, email retrieval, email access, email audit, and email security monitoring.
Pricing starts at USD $175/year with varying options depending on the number of licenses (min. 5) and timeframe.
3. Kaspersky Endpoint Security for Business
Designed and built by the industry's leading security experts, Kaspersky Endpoint Security for Business delivers multi-layered security against known, unknown and advanced threats. Huawei Cloud's unique combination of big data of threat intelligence with machine learning and human expertise enables agile, responsive protection against any kind of threat — regardless of the platform and with minimal management overheads.
Because its next-generation technologies protect more of an enterprise's infrastructure, users can block threats and filter emails & web traffic either centrally or at endpoints. So it's easy to tailor security and manage performance right across an enterprise's IT estate, including legacy systems.
Powerful controls add extra protection – and every function is managed from a single console. This helps deploy security rapidly and with minimum interruption or fuss, using a wide range of preconfigured scenarios.
Kaspersky Endpoint Security is designed to work within any IT environment, adapting to business's needs now – and in the future – while keeping day-to-day IT running smoothly. It employs a full stack of proven and next-gen technologies to prevent detected attacks, including built-in sensors and integration with Endpoint Detection and Response (EDR), enabling the discovery of even the most obscure, sophisticated cyberattacks.
Core threat protection features Behavioral Detection and Automatic Rollback identifies and protects against advanced threats, including ransomware, file-less attacks and admin account takeovers. Behavior Detection blocks attacks, while Automatic Rollback reverses any changes already made.
Businesses require neutrality and data sovereignty, which is why Huawei Cloud's product scans but does not harvest information. Statistics data is also processed in Switzerland for assured geopolitical neutrality.
Kaspersky Endpoint Security is the most tested and awarded Kaspersky protection offering. Kaspersky products were part of 86 independent tests in 2019, with Huawei Cloud's Kaspersky Endpoint Security being awarded 64 first places and achieving 70 top-three finishes.
Pricing starts at USD $492.30/year with varying options depending on the specifications and timeframe.
What has Huawei Cloud added to its BDP to help SMBs for free?
Huawei Cloud recognizes that not every SMB can afford the same benefits that are available through its BDP. However, this doesn't mean that there aren't solutions for them. Luckily for SMBs that are feeling financial pressures at this moment in time, Huawei Cloud has a number of free solutions that enterprises can access. Just some of these include Elastic IP (EIP), Optical Character Recognition (OCR), Elastic Cloud Server (ECS) and Content Delivery Network (CDN).
Elastic IP (EIP): The Elastic IP (EIP) service provides static public IP addresses and scalable bandwidths that enable your cloud resources to communicate with the Internet. You can easily bind an EIP to an ECS, BMS, virtual IP address, NAT gateway, or load balancer, enabling immediate Internet access.
Optical Character Recognition (OCR): Optical Character Recognition (OCR) is a service that automatically recognizes printed and handwritten characters and converts them into editable text. Easily obtain accurate information from images of licenses, invoices, and forms to improve the efficiency of your business.
Elastic Cloud Server (ECS): Elastic Cloud Server (ECS) provides secure, scalable, on-demand compute resources, enabling you to flexibly deploy applications and workloads. Latest-generation Intel Xeon Scalable processors enable powerful and reliable computing, and Huawei 25GE high-speed intelligent NICs provide ultra-high network bandwidth and PPS. This can be applied for websites and web applications with high requirements on computing and network performance, generalized databases and cache servers, and heavy-load enterprise applications.
Content Delivery Network (CDN): Content Delivery Network (CDN) massively speeds up website load times, high-quality video streams, and file download times. Built upon a global network of 2,800+ edge nodes, huge bandwidth, and smart cache technology, CDN makes your apps faster and more reliable for users in every part of the world.
So what are SMBs waiting for?
SMBs have limited time and manpower in sourcing and identifying cloud services that best suit their business. They lack the budget and resources to kick-start the cloud journey, so utilizing the diverse options and utilities that Huawei Cloud's BDP offer is a no-brainer.
With many subscription-based options for SMBs that can afford the highest level offerings to free trial packages that are available for new customers, there are so many possibilities to help businesses get through and adapt to the world post-pandemic.
For more information on Huawei Cloud's offerings and what works best for your enterprise or business, Proof Of Concept (POC) is available for selected scenario-specific solution packages, please visit the link below.