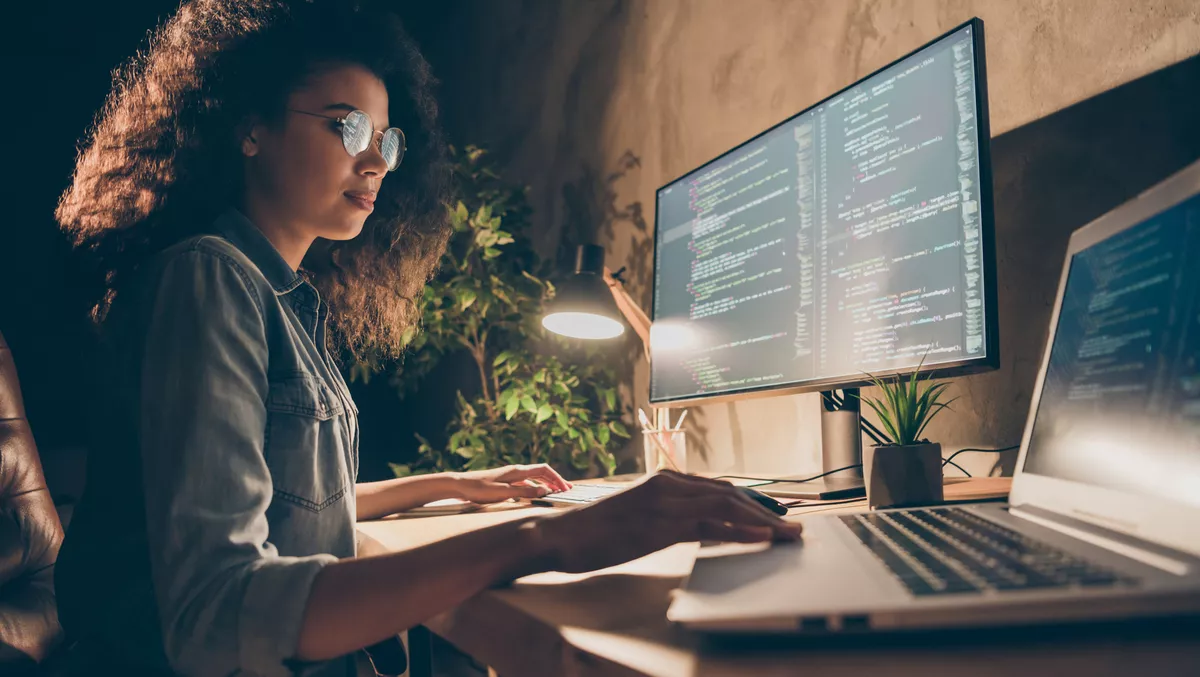 Huawei webinar emphasises the importance of women in tech
FYI, this story is more than a year old
Industry findings by Coursera discussed as part of a webinar jointly organised by Huawei and Reuters Events found 6% more women enrolled in tech courses this year than in 2021.
The event stressed the importance of closing the digital divide, acknowledging that doing so means helping young people access training and educational opportunities in STEM.
Coursera's insights found women made up 29% of tech course enrollments in 2022, compared with 23% in 2021.
In addition, the findings note women are more likely than men to enrol in courses led by female instructors, 1.7 times more likely to enrol in a course on resilience, 1.3 times more likely for courses on human-computer interaction and 1.4 times more likely for user experience courses.
'Addressing the Gender Gap: Inspiring Women in ICT' was held on May 12, with executives in attendance saying the amount of women in tech and leadership roles has grown, but the industry is yet to see a huge increase in the representation of women where percentages are concerned, due to the rapid growth of these jobs.
They also acknowledged that while the industry is implementing many initiatives intended to be more gender inclusive, the general job market does not notice the value and need for pay equality or a diverse workforce.
Coursera chief enterprise officer Leah Belsky moderated the webinar.
"COVID-19 has been a major setback for women. It is going to take 125 years to close the gender gap," Belsky says.
"38% of women in tech plan to leave their jobs in the next two years, and 50% will leave by the time they are 35.
"That represents a huge financial and creative loss for companies, for the industry, and also for the families and communities.
Further findings from Coursera found the top five countries for enrolment include Brazil, China, India, Mexico and the US.
Moreover, some of the top courses women enrolled in were computer programming at 8.5 million, data analysis and machine learning, both at 7.4 million.
Founded in 2011 and based in the United States, Women Who Code is a non-profit organisation with 290,000 members globally.
The organisation has put in place scholarships to help inspire more women and intends to launch a Spanish-language coding scholarship.
CEO and co-founder Alaina Percival says that companies, industries, and governments should continue to build inclusive workplaces and give thought to how designing workplaces in this way will increase roles for women across the industry.
Percival also says it is crucial to keep up efforts to teach young people the skills they need to succeed as technology continues to advance, as well as develop the processes for women to be included in the technology sector.
"One of the key things we have learned is that radical transformation is possible and that it is possible for all of us. Inclusion is not by desire, it's by design." Percival says.
Huawei public affairs senior vice president Afke Schaart emphasised the urgency of the issue, referencing UNESCO figures showing 75% of jobs are expected to be related to STEM by 2050.
Companies such as Huawei are providing greater opportunities in this area by working with a range of organisations globally on various projects to bring digital skills training to young people interested in ICT.
Schaart said that Huawei has rolled out a number of initiatives globally aimed at fostering young talent in the digital sector, such as Seeds for the Future, ICT Academy and the Global ICT Contest.
"We see ourselves playing an important role in enabling and inspiring more women to join the technology sector, given that we are an important partner for going digital in this region," she said.
"The good thing is that we have been committed to the initiatives, some of which have been there for a long time.
"We started the Seeds for the Future program in 2008 and it is still growing.
World Economic Forum communications and technology industries head of information director Isabelle Mauro says that women are still underrepresented in the "jobs of the future," noting that most of the jobs that will shape our lives going forward are in the digital sector.
Mauro also notes that women account for approximately just 14% of the cloud computing workforce, 20% in engineering and slightly more than that in data and AI.
"We [are] still very far from at least arriving at the middle ground," Mauro says.
Mauro adds that amid significant digital transformation across various industries, now is the time to give the younger generation the digital skills for any job.
"As the world is becoming more digital, today more than ever we really need all aspects of the economy, all sectors of the government, to come together to really make sure that no one is left behind, particularly women and [girls]," Mauro adds.
Recent findings also show that the global talent shortage currently sits at 38%, with the top ten most difficult jobs to fill all in the STEM sector.
There is also a 200-million-person worldwide shortage of workers with ICT skills, meaning that the industry needs highly talented individuals who will bring new ideas that drive new growth.