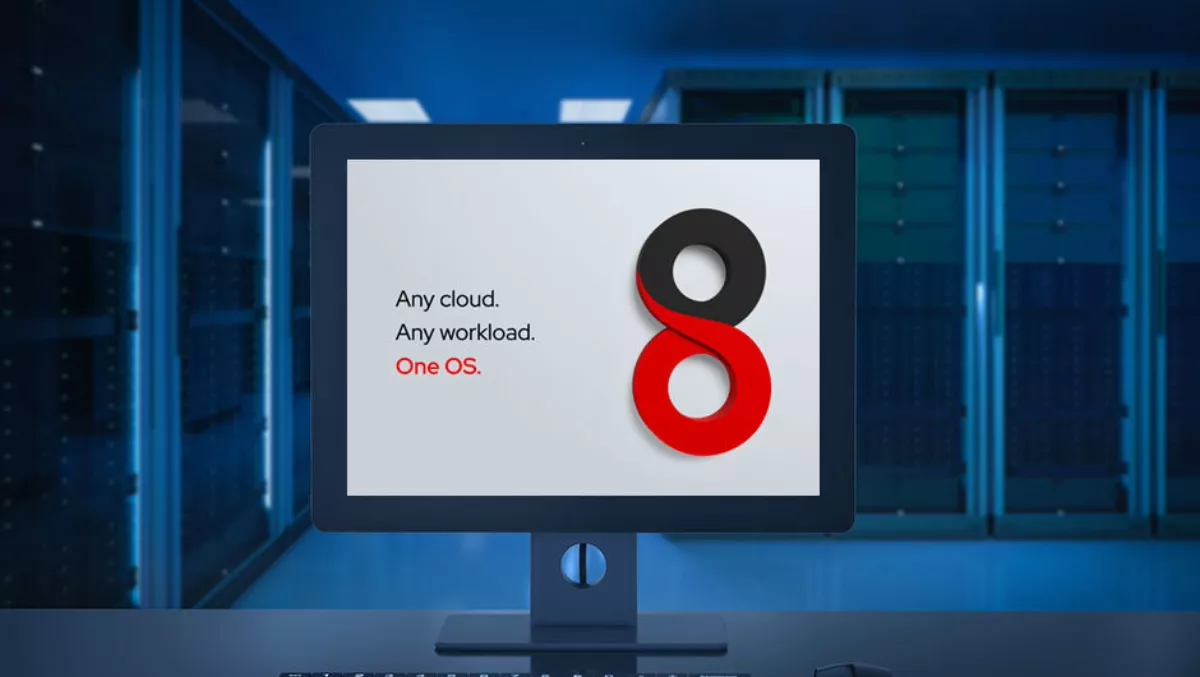 Hybrid cloud the focus for latest Red Hat Enterprise Linux
Wed, 8th May 2019
FYI, this story is more than a year old
By Sean Mitchell, Publisher
Global open source vendor Red Hat announced the general availability of Enterprise Linux 8, the operating system designed to span the breadth of deployments across enterprise IT. For any workload running on any environment, Red Hat Enterprise Linux 8 delivers one enterprise Linux experience to meet the unique technology needs of evolving enterprises.
The operating system redesigned for the hybrid cloud era and built to support the workloads and operations that stretch from enterprise data centers to multiple public clouds.
According to IDC, 70 per cent of customers already deploy multi-cloud environments and 64 per cent of applications in a typical IT portfolio today are based in a cloud environment, whether public or private. Red Hat views the operating system as the keystone to this IT innovation and more, especially as Red Hat Enterprise Linux is poised to impact more than $10 trillion in global business revenues in 2019, according to a Red Hat-sponsored IDC study.
For more than 15 years, Red Hat has helped enterprises innovate on Linux, first in their data centers and now across the hybrid cloud. As data centers grow in scale and scope and workload complexity builds, the skills required to deploy and maintain Linux-based production systems become increasingly critical. With the announcement of Red Hat Enterprise Linux 8, this intelligence and expertise is now built-in to Red Hat Enterprise Linux subscriptions by default with Red Hat Insights, delivering Red Hat's Linux expertise as-a-service. Red Hat Insights helps proactively identify and remediate IT issues, from security vulnerabilities to stability problems. It uses predictive analytics based on Red Hat's vast knowledge of open technologies to help administrators avoid issues and unplanned downtime in production environments.
Managing systems dispersed across a variety of on-premise and cloud-based infrastructure can present a significant challenge to IT organisations. Red Hat Smart Management, a layered add-on for Red Hat Enterprise Linux, helps IT teams gain the benefits of hybrid cloud computing while minimising its inherent management complexities. Combining Red Hat Satellite for on-premise systems management and cloud management services for distributed Red Hat
Enterprise Linux deployments, Red Hat Smart Management provides rich capabilities to manage, patch, configure and provision Red Hat Enterprise Linux deployments across the hybrid cloud.
To meet evolving business demands, IT organisations are looking to new workloads, from artificial intelligence (AI) to the Internet-of-Things (IoT), to drive competitive advantages in crowded marketplaces. Linux provides the innovative muscle to power these differentiated services, but only Red Hat Enterprise Linux 8 delivers this innovation along with a hardened codebase, extensive security updates, award-winning support and a vast ecosystem of tested and validated supporting technologies.
It also introduces Application Streams - fast-moving languages, frameworks and developer tools are updated frequently in this stream without impacting the core resources that have made Red Hat Enterprise Linux an enterprise benchmark. This melds faster developer innovation with production stability in a single, enterprise-class operating system.
Red Hat Enterprise Linux 8 is designed to lower the barrier to entry for Linux, enabling greater accessibility for Windows administrators, Linux beginners and new systems administrators without fear of the command line.
"Over the past two decades, we've seen Linux grow from a niche operating system to a default for enterprise data centers. Red Hat Enterprise Linux has been at the forefront of this evolution, supporting nearly every workload and enterprise IT environment that our partners and customers can conceive. Red Hat Enterprise Linux 8 continues this work, but delivers more than just production-ready Linux; it provides a catalyst for innovation at cloud-scale. " says Paul Cormier, president, Products and Technologies, Red Hat.
"Innovation and Linux are inseparable - from building the Internet's backbone to forming the first neurons of AI, Linux drives IT's present and future. Red Hat Enterprise Linux 8 embraces the role of Linux as IT's innovation engine, crystallising it into an accessible, trusted and more secure platform. Spanning the entirety of the hybrid cloud, the world's leading enterprise Linux platform provides a catalyst for IT organisations to do more than simply meet today's challenges; it gives them the foundation and tools to launch their own future, wherever they want it to be." says Stefanie Chiras, vice president and general manager, Red Hat Enterprise Linux, Red Hat.