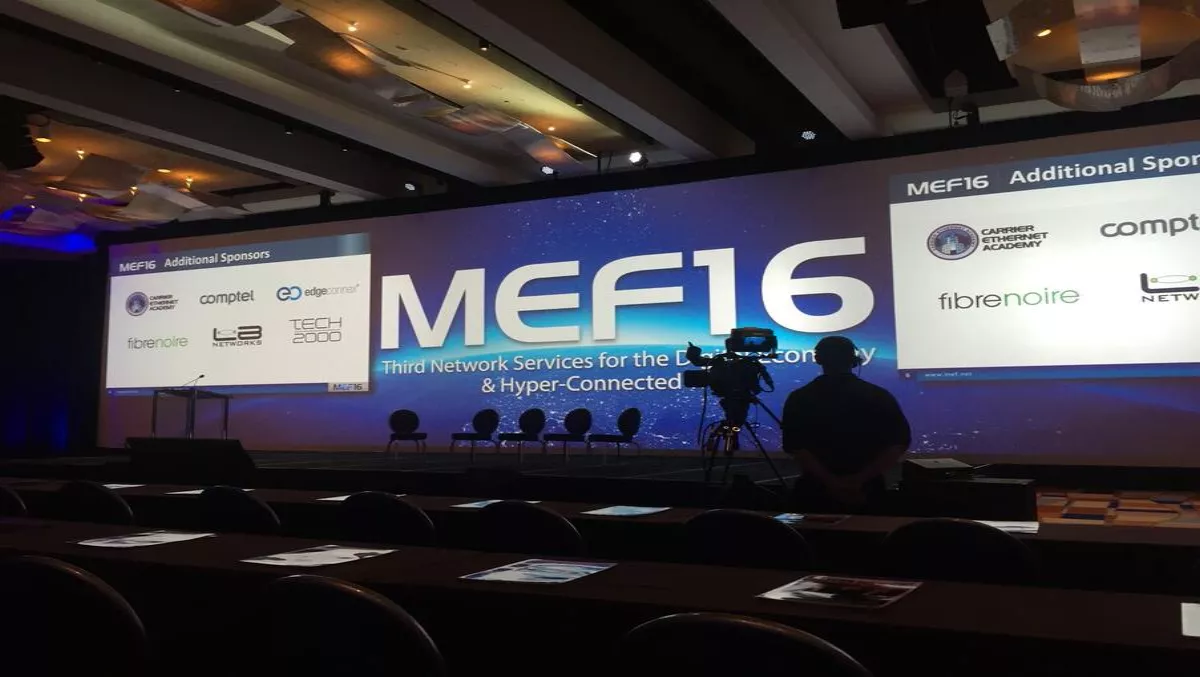 The hyper-connected world, change & automation at MEF16
FYI, this story is more than a year old
MEF16 is the global networking event focused on enabling dynamic, assured, and orchestrated Third Network services for the digital economy and the hyper-connected world.
Today marks the official opening and day two of the event, with keynote speakers including Kevin Vachon COO of MEF, Michael Strople chairman of MEF and Nan Chen, president of MEF.
"Thank you all for coming and welcome to the event," says Vachon.
"Yesterday we did for the first time MEF workshops. We're into our third Hackathon now year one was kind of a unique thing for MEF, it's bigger and better. The awards program is bigger and better this year too."
Strople addresses two unofficial themes of the whole event, but two things that are paramount to the industry - change and automation.
"Change is all around us, the world is changing, technology is driving that change and that change in how we all live and work. And of course our industry is changing to respond to those changes," he says.
"Darwin first described change around organisms and the organisms that will survive are the first that will adapt to change. I believe that's also true about economies, businesses and organisations."
Change isn't new, Strople explains, but the things that are changing are in fact different.
"I would like to point out one of the things that is changing more slowly, and that is the $80b carrier Ethernet industry," says Strople.
"Carrier Ethernet is a building block on a modern communications network. As Carrier Ethernet and modern communications evolve, then our thinking evolves.
And when that thinking evolves, enter the Third Network - Another innovation driven by this organisation, marrying the best of the internet with the best of Carrier Ethernet. The hallmarks of that Third Network are agility, assurance and orchestration."
"They're just words, but in my opinion they are a really big deal," says Strople.
He explains that agility, assurance and orchestration are all dynamic and are expected to transcend across networks, across technology, across carriers and across geography.
"And the only way that happens is through enhanced automation," he explains.
"MEF is where ideas get traction and our MEF membership is changing and evolving. But our work is never going to be done as we continue to adapt to these changes," says Strople.
"I encourage you to take this opportunity to explore and find ways to add your voice to the changes."
Chen adds that the reason MEF has confidence to drive the industry forward is because they can look at what they've done in the past.
"People always look at your track record and to me it's pretty good," he says.
"The new digital economy really requires Third Network Services."
Related stories
Top stories