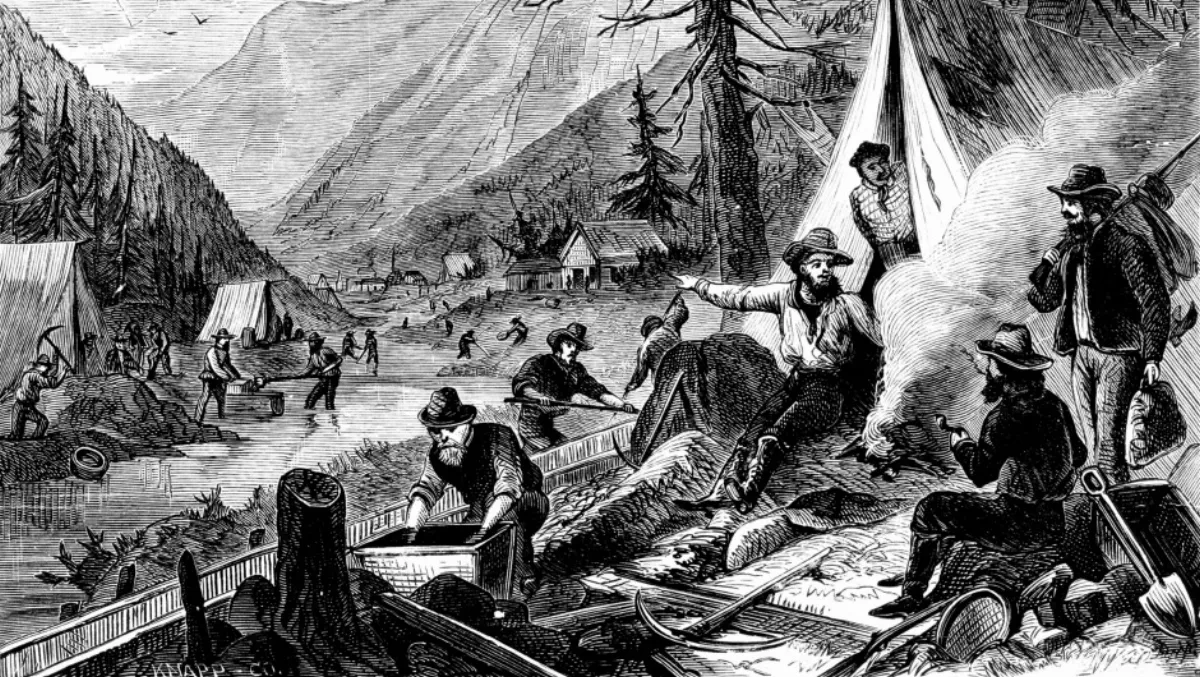 In the hyper-convergence gold rush, choose your provider carefully
FYI, this story is more than a year old
Gold rushes happen because there is value to be had. With the latest rush towards hyper-converged infrastructure by infrastructure teams, there's no need for a pick, shovel or pan, but a keen sense of vision will certainly come in handy to select the most appropriate solutions for today and beyond.
First of all, why the gold rush? Simply put, hyper-converged infrastructure (HCI) is a targeted solution to some of the major infrastructure challenges faced today. It is a fresh approach to data center architecture that addresses the cost and complexity of legacy IT infrastructure and makes it simple to quickly add high performance capacity.
It's one of the fastest growing infrastructure segments because it injects simplicity and lowers costs by bringing together compute, storage, networking and virtualisation into a single integrated appliance, managed by one toolset.
Its convenience, functionality and lower CAPEX and OPEX costs are the reasons why 85 per cent of respondents in a recent ESG survey have said they already use or plan to use a HCI solution in the coming months. If you are among that 85 per cent, here are five important factors to consider to get the best HCI solution for optimal immediate and long-term benefit:
1. Build vs Buy
HCI comes in two primary flavours: software-only, or fully integrated appliances. Consider what's important: is there time to assemble an infrastructure solution, or does a ready-made appliance make more sense? Being your own systems integrator is resource intensive, time consuming, and diverts the efforts of talented engineers from important projects such as digital transformation, towards tasks that do not benefit the organisation. This is not a new argument – and most companies today recognise that building infrastructure is not where value is created.
2. Ecosystem
Consider how the HCI will work with existing IT infrastructure. Engineered to deeply embed industry leading management and virtualisation software from VMware, VxRail compliments any ecosystem utilising VMware technology meaning there's no need to hire or retrain staff, and importantly doesn't add new siloes into the architecture, but you must investigate how the integration will occur.
With that resolved, establish whether or not it is possible to manage everything from a single console. This is an essential factor, as a streamlined environment which offers one management layer for all tools, processes and staff doesn't just mean ease, it also means efficiency (and, often, performance).
3. All-Flash Options
There's a lot to like about All-Flash solutions and not just because it is indeed 'flash' in the most Kiwi sense of the word. To reap the full benefits of flash memory devices (most of which can be encompassed in a word: speed, closely followed by another: reliability), flash must be planned from the outset. The one thing that nobody has liked about flash is the price. Good news. That's coming down rapidly, with some All-Flash solutions available today at the same price per gigabyte as hybrid solutions. It comes down to cost/benefit analysis, of course, but moving to HCI can present a golden opportunity to take advantage of high-octane speed and agility.
4. Networking
One of the pillars of a successful HCIA implementation is a robust network, but can your existing network support the added traffic that will be generated when new infrastructure is added? Understanding the network portion of the solution helps measure the impact an HCIA will have on performance. A good start is to establish if there are sufficient ports (HCIAs require at least two per node), how to set switches to support device networking requirements and find out how the solution will deal with network issues such as latency and loss.
Do the homework first. If the network is not HCIA-ready, it ain't gonna deliver the benefits it should. Similarly, the selected HCIA should be appropriate for the network into which it is being introduced. Remember the opposite of networking is not working!
5. Data Services & Protection
Just like every component in the data centre, it is necessary to plan for protection of the HCIA solution. Disaster recovery and backups should be top of the list. Find out whether the appliance is interoperable with other processes and disaster recovery systems. Look into the other data services on the workloads (like QoS, data integrity and checksums etc.) and investigate whether the HCIA offering is comparable.
There's good reason for the HCI gold rush, but like any irresistible new source of wealth (or, in this case, advantage), taking the time to check out the available options, establish compatibility and suitability with your existing infrastructure and choosing the most appropriate solutions will deliver lasting value. And not just a flash in the pan.
Article by Matt Oostveen, the APJ CTO for EMC Converged Platforms
Related stories
Top stories