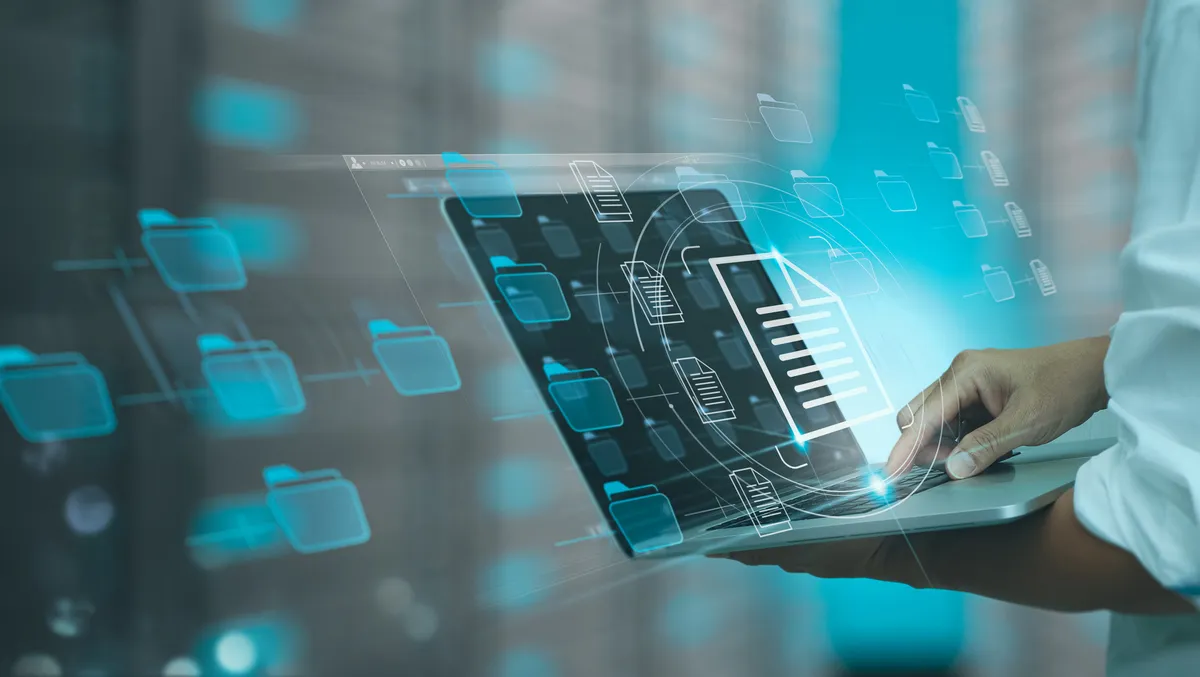 iCognition launches Ingress platform with OpenText
iCognition and OpenText celebrate two decades of partnership as iCognition launches its new content services platform, Ingress.
OpenText and iCognition, industry experts in information management, commemorate two decades of partnership in managing data across any type, for any user, anywhere, at any speed, with any governance necessary.
This milestone coincides with the launch of iCognition's latest breakthrough, an advanced content services platform called Ingress, built on the foundation of OpenText Content Manager.
Nicholas Fripp, Sales Executive and Principal Consultant, iCognition, says: "Since its establishment in 2003, iCognition has been at the forefront of transformative strides in the information management and governance sector."
"This year, iCognition proudly celebrate our 20th anniversary in business and remains the longest-serving OpenText partner helping customers combine records and information management governance with information security to handle enterprise information effectively.
"We continue to push the boundaries of what's possible," says Nicholas Fripp.
Ingress, iCognition's latest innovation, harnesses the power of the OpenText Content Manager platform to empower businesses with a wide array of benefits.
This includes streamlined content management across organisations' Microsoft 365 environments. Businesses can achieve greater operational efficiency and improved productivity by reducing information sprawl, providing enterprise search and seamless integration with line-of-business applications.
Enhanced security and governance are also ensured, with customers able to confidently manage sensitive and high-value content while adhering to industry regulations and compliance standards.
Information security and governance are critical concerns for organisations that can now be assured of the protection, control, and secure utilisation of content across the enterprise.
Furthermore, iCognition asserts Improved collaboration and user experience. Organisations can now easily facilitate collaboration and content sharing through seamless searches and integration with popular repositories, including Teams, SharePoint, Exchange, OneDrive, and OpenText. This empowers users to access and utilise critical information within their typical business applications.
The information is served in the context of the user's business process regardless of where the content is physically stored. iCognition says the result is a superior user experience that drives productivity and accelerates decision-making.
Joshua Wiles, Enterprise Channel Director, ANZ, OpenText, says: "Through our partnership, Ingress, powered by the OpenText Content Manager platform, empowers organisations to streamline and secure content across their M365 environment, effectively reducing information sprawl."
"This allows users to effortlessly protect, secure, and utilise information from their chosen line of business applications," says Joshua Wiles.
With a user base of approximately two million Content Manager users globally, OpenText proudly serves a significant number of Australian clients and over 750 active customers for their information management and governance needs.
Born in Canberra over thirty years ago, OpenText Content Manager (known initially as TRIM by Micro Focus) has grown to become the trusted choice for over 80% of Australian government agencies and eight of the top 10 Australian universities.