In a post-COVID-19 world, process automation is a must, says K2
Fri, 26th Jun 2020
FYI, this story is more than a year old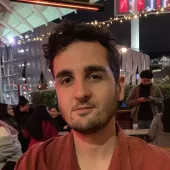 By Nick Forrester, Senior News Editor
In the months before March 2020, many IT professionals were content with migrating at their own speed towards emerging technologies, putting digital transformation on the backburner to focus on more pressing matters.
But then a certain once-in-a-century global emergency struck, and these same professionals were now in crisis mode, making plans to enable business continuity as hundreds of millions around the world went home and stayed home.
For a large portion of these IT professionals, a new perspective was gained. COVID-19 had exposed massive process inefficiencies. And they knew that automation would have alleviated them.
According to recent data from Forrester, while process automation was already a strategic initiative for many organisations around the world before COVID-19, many more studies have concluded that in the midst of a pandemic, it is more crucial than ever.
A report released just yesterday from Blue Prism found that 78% of senior IT decision-makers in Australia see robotic process automation (RPA) as 'essential' for businesses to remain competitive, while a huge 92% of executives globally are embracing automation with 92% looking to deploy and extend these capabilities throughout their organisations.
And prior to the COVID-19 outbreak, 58% of Australian decision-makers reported a struggle to meet customer demand, with 76% feeling that automation would help address this challenge.
K2 and Forrester believe the time is now to adopt process automation strategies. COVID-19 is not just a crisis, they say, but also a wake-up call to make process automation, low-code development and embracing the cloud at scale an integral part of business strategies.
To help organisations through their migration and prepare them for this new reality, K2 and Forrester have created an exclusive webinar, where experts will discuss the benefits of process automation and best ways to integrate the strategy into a business.
Join K2 senior product marketing manager David Kroll and guest speaker, Forrester vice president and principal analyst Rob Koplowitz, where the two will discuss topics such as:
Impact of process automation to daily operations and strategies for getting back on track

How to rank and prioritise processes for digitisation efforts

Defining new requirements for how businesses must function moving forward

Patching the gap to the digital revolution, what types of technologies do you need to look at

Practical steps to automate processes, insulate your business and thrive

Who's winning and who's losing, as well as further lessons from the market
The webinar is available on-demand for viewing at your leisure.