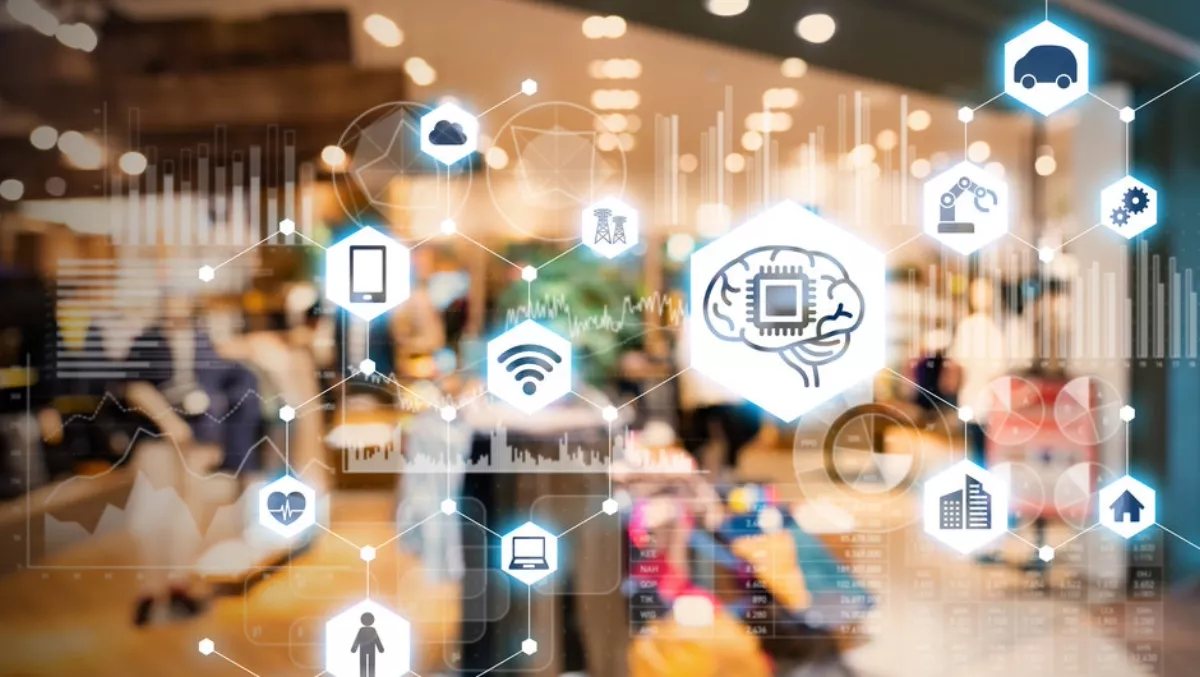 In case you didn't know, you are a data company now
Tue, 9th Apr 2019
FYI, this story is more than a year old
Unfortunately, in today's business landscape, data is detrimental in upholding innovation whilst establishing a presence that goes beyond competitors. The new age of compliance has set guidelines surrounding how data is used and protections imposed for customer information.
For enterprises in this new paradigm, data is simultaneously their most important asset and the greatest inhibitor to success. We're seeing unprecedented levels of data growth and demand for its use. As of 2018, Australia came in at 18.4 per cent in data growth making it the second major contributor to big data and analytics.
However, with more data comes more challenges. Delivering data at scale is slow, expensive and risky for most companies. In order to create new revenue streams, data management practices must be employed.
Data source and location is critical to innovation
Data companies can successfully innovate by enabling new enterprise data sources to feed a web of digital transformation initiatives. If you cannot get data to where it needs to be, you'll lose to your competitors.
Let's say one application team is gathering new data that needs to be fed to the data science team to unlock new business insights. If that data is unable to be transported from one group to another, those data science initiatives will ultimately fail. Inefficiently integrating data across the enterprise force team leaders put their initiatives at risk.
Accessing data via self-service
Exactly what self-service means will vary from user to user. For instance, an analyst on FP-A who is looking at a financial report is going to be very different from a developer who is writing a new application. At the end of the day, they need the ability to express what data they need and get access to it, without complex IT processes.
Companies must replace the excess of bespoke tools with an enterprise platform that can connect people to data they need. Without self-service access, they're forced to supplant that with people and process that slows things down.
This is compounded by the growing complexity of the data landscape. If you've got 7,000 databases, 15,000 applications and 50,000 developers who all need access to data, managing it is virtually impossible without self-service access. You end up with slower processes and failed initiatives.
Just like code, data is an everchanging process
DevOps was born out of a need for teams to better collaborate and manage the development and delivery of applications and digital services. One of the key technology enablers of the DevOps revolution was the ability to define and code the environments. The revolution of infrastructure as code allowed teams to replace slow, error-prone, and inconsistent processes with rapid predictable deployments. This enabled development and operations teams to collaborate more effectively, ultimately driving better outcomes for the business.
Like code, data is always changing. Production data changes, test data changes and so does the structure of data as you're evolving applications and integrating data sources for analytics. Understanding how you adapt to those changes is critical here
When users can't access the right version of data for the task at hand, they turn to poor quality data and things break. When teams can't easily share data to aid communication and collaboration, you end up with silos. And when changes are made within a silo, the rest of the world breaks.
Lowering risk, increasing security
We live in an era of heightened data privacy concerns and increased regulation. Data breaches and privacy lapses can damage a brand, and regulatory fines can forego investment in necessary innovation.
Securing data so only the right people have access is necessary but insufficient. Systems and people are not infallible, and the only way to empower users with the data is to identify and mitigate risk within that data. By employing techniques, like data masking, to eliminate sensitive data, companies can confidently provide data to the teams and third-party partners that need it, whilst safely avoiding media and regulatory backlash.
The end game
If you follow traditional systems and labour driven processes, then you are putting yourself in the danger zone. One thing we need to keep in mind is, if you don't move with innovation, you could be constrained to the perils of competition, a fall in demand and inability to develop sustainable business strategy. This is where data-driven insights called DataOps can transform your company, a process that centralises data and utilises the precise technology and processes to benefit your company.
DataOps has the potential to successfully decrease risk and cost whilst exhibiting growth and upholding customer retention. Once you develop your company to be one that is data-driven, the sky's the limit. Placing yourself at the forefront of innovation lets you bring to market what you want when you want.