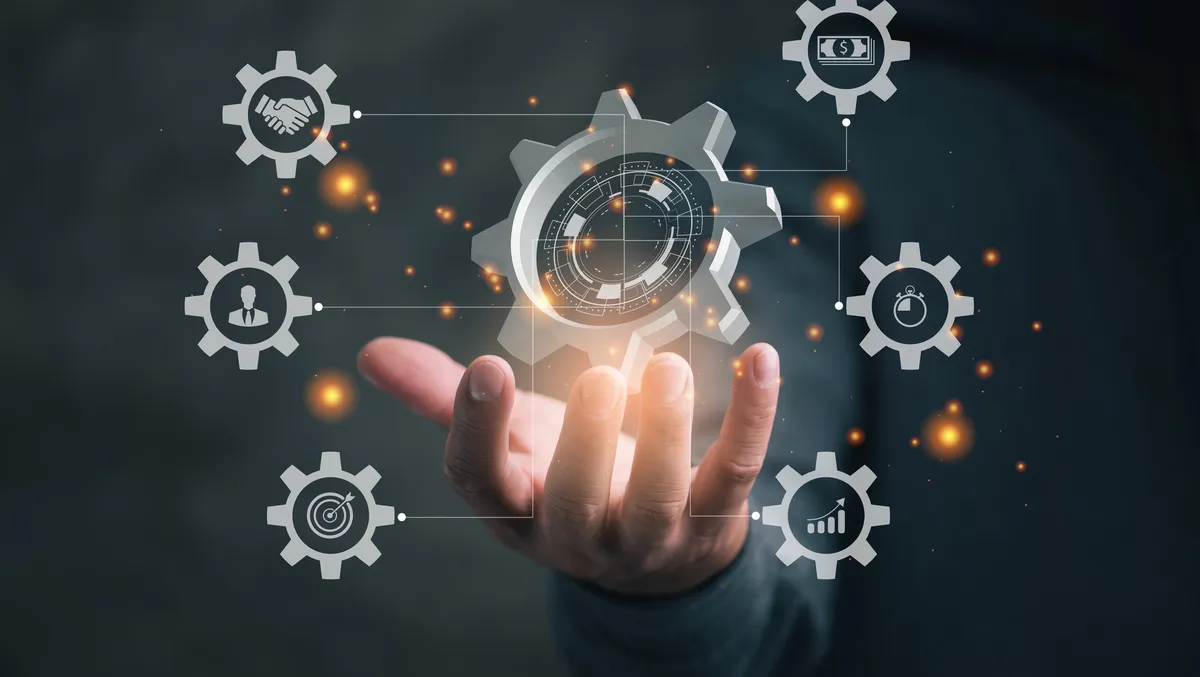 Infor introduces Enterprise Automation solution built on AWS
Fri, 6th Oct 2023
By Kaleah Salmon, Journalist
Infor has introduced its Enterprise Automation solution, a set of Infor Operating Service (OS) multi-tenant cloud services built on Amazon Web Services (AWS).
The services are designed to help companies rapidly scale automation across their organisations by connecting data integration, artificial intelligence (AI)/machine learning (ML), and robotic process automation (RPA) capabilities into a single platform.
With Infor Enterprise Automation, companies can continuously expand enterprise resource planning (ERP) automation capabilities across diverse applications and achieve business results faster while minimising integration costs and risks.
The solution enables customers to create unlimited automation processes that interact directly with Infor CloudSuites or any other application experience without human intervention.
Infor's Enterprise Automation solution is unique because it delivers automation capabilities through a single composable platform, Infor OS, which connects systems and people through back-end automation, decision automation and, with the release of Infor RP, front-end automation.
Steve McEnany, Senior Vice President at Midwest Wheel Companies, says: "Infor Enterprise Automation allowed us to bring our entire proof of delivery system into one repository online, so our customer service team can give a quick response to a customer inquiry."
"With a 95% productivity improvement, our people can focus on servicing customers instead of searching for information in boxes or other applications."
"RPA Bots process our pickup paper tickets, and Gateway APIs process our electronic truck delivery tickets from a third-party application, all without human intervention," says McEnany.
Massimo Capoccia, Chief Innovation Officer, Infor, says: "We have a differentiated solution because we started by addressing the more complex back-end automation."
"With RPA, we now provide the front-end automation, which enables us to deliver a complete package for enterprise automation. This gives us an advantage over stand-alone vendors."
Holger Mueller, Vice President and Principal Analyst at Constellation Research says: "There are not enough developers to build all the enterprise automation that enterprises need today, and business users are frustrated about missing out on automation."
"With robotic process automation (RPA) and other low-code capabilities, enterprise users can take over and own their automation destiny, and easy-to-use solutions such as Infor Enterprise Automation help them with that."
"It is a triple win, as business users get the automation they want and need, a win for IT that can focus precious resources on more critical tasks, and a win for the whole enterprise that can increase its levels of automation, thus achieving what really matters: innovation acceleration," says Mueller.
Many companies have been challenged to successfully deploy end-to-end automation because various automation tools have not worked well together. Thus, creating automation flows often has proven too difficult for business users.
Further, Infor highlights that business users have struggled to select the right processes to be automated. Current solutions have been brittle and subject to failure. They also have been too expensive to justify the investment and have not generated quantifiable ROI.
Through a common platform, Infor RPA provides a comprehensive set of components to develop and deploy bots that execute tasks like humans across various applications, content and actions.
Infor offers a complete automation solution with a growing library of pre-built automation use cases to help customers scale value-driven automation rapidly across accounts payable, accounts receivable, delivery processing, compliance and more.
Infor also provides a simple and flexible pricing model based on execution hours, allowing unlimited bots and developers. This democratises the creation of automation flows and empowers business users and IT.
Rick Rider, Senior Vice President of Product Management at Infor, says: "With Infor Enterprise Automation, we're delivering all the required technology pieces in a differentiated way that connects all levels of automation, regardless of the apps in the composed ecosystem."
"We want to provide customers the ability to foster a creative culture of continuously enhancing their capabilities without having to introduce new contracts, new technology or differing platforms, which ultimately creates tremendous overhead in just progressing a single idea."
"Ultimately, we're helping customers blur the lines among RPA, process intelligence, workflow automations, and connected machine learning-based insights."
"Our goal is to provide customers with a platform which can help them, regardless of their situation, continue their automation journey without having to be hardcore developers or automation experts or having a host of prerequisites or costs just to get started on an idea," says Rider.