Infosys' global internship programme wins best program
Thu, 24th Nov 2022
FYI, this story is more than a year old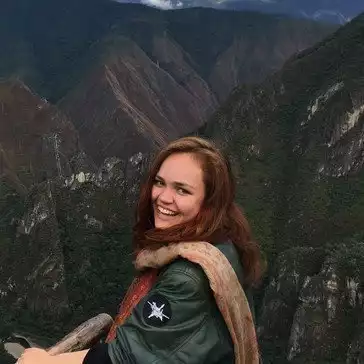 By Catherine Knowles, Journalist
Infosys has announced that InStep, the company's flagship global internship program, has been awarded the title of 'Best Overall Internship Program' in the 2023 Vault Internship Rankings. This is the fifth consecutive year that InStep has received this top honour, which was published by career intelligence organisation Vault Firsthand.
This year the internships were conducted for 285 interns from different academic backgrounds, representing 143 universities and 34 nationalities. The rankings are based on responses from over 10,000 participants across 139 programs globally.
InStep earned the top rank in all the subcategories:
100 Best Internships
Best internship for the Tech & Engineering industry
Best Internship for Compensation, Employment Prospects, Quality of Assignments, Quality of Life, Real-Life Experience, Overall Career Development, Networking Opportunities, and Training & Mentoring
Best Internship by role for Information Technology, Software Engineering & Development, Strategy & Business Development, and Data Analytics
Best Internship for Overall Diversity, Diversity for women, Diversity for LGBTQ+ Individuals, and Racial & Ethnic Diversity
InStep is a global, fully paid, flagship internship program of Infosys that has been around for more than 22 years. It has facilitated more than 3,000 interns representing more than 200 universities and 50 nationalities.
InStep provides its interns with the means to work on real-time projects throughout corporate functions and business units, including strategic engineering group, artificial intelligence, cybersecurity, corporate strategy, data analytics, sustainability, alliances, utilities, financial services, and marketing. Additionally, the program offers a career progression plan - last year over 70% of eligible interns received full-time offers.
Sumit Virmani, Executive Vice President and Chief Marketing Officer, Infosys, says, "Since its inception, InStep has strived to nurture young talent and enable great minds to make use of their skills in real-time by means of guidance, exposure, and learning. This recognition brings with it hope for us to continue along our path with even more enthusiasm. As InStep continues to grow, we aim at providing interns an environment conducive to growth, the best working experience, and enabling them to participate in building a better future for all."
Other key stakeholders commented on the win.
Professor Shitij Kapur, President and Principal, King's College London, says, "King's College London is very proud of our partnership with Infosys, which has spanned several years, and I was delighted to visit the Infosys Bengaluru campus in April this year alongside senior colleagues from King's.
"Over 50 of our students have completed the Infosys InStep program over the years, providing them with a truly unique internship experience and fantastic opportunities for professional and personal development. I'd like to congratulate Infosys InStep on this brilliant achievement and wish them many more years of continued excellence."
Professor Garud Iyengar, Senior Vice Dean for Research and Academic Programs, Columbia Engineering, Columbia University, says, "Infosys and Columbia Engineering have had an extraordinary relationship driven by the InStep internship program, an initiative that provides students with professionally and personally enriching experiences.
"Interns in the program are engaged in real-time projects in the areas of technology like AI, ML, Cybersecurity, UI/UX, and Metaverse. Students work alongside cross-functional teams with professionals from diverse backgrounds, gaining industry exposure that will help them to chart a rewarding career path. We look forward to many more years of collaboration with Infosys."
Professor Pamela Hinds, Faculty Director of Stanford Global Engineering Programs, Stanford University, comments, "Infosys has been an exceptional partner in providing internships for Stanford engineering students. Our students report having a life-changing experience.
"They are welcomed and integrated into the organisation, provided challenging opportunities in which they can contribute and grow, paired with mentors who provide guidance but also encourage pushing boundaries, and exposed to unforgettable cultural experiences. We look forward to continuing to work with Infosys to provide these enriching opportunities for our students."