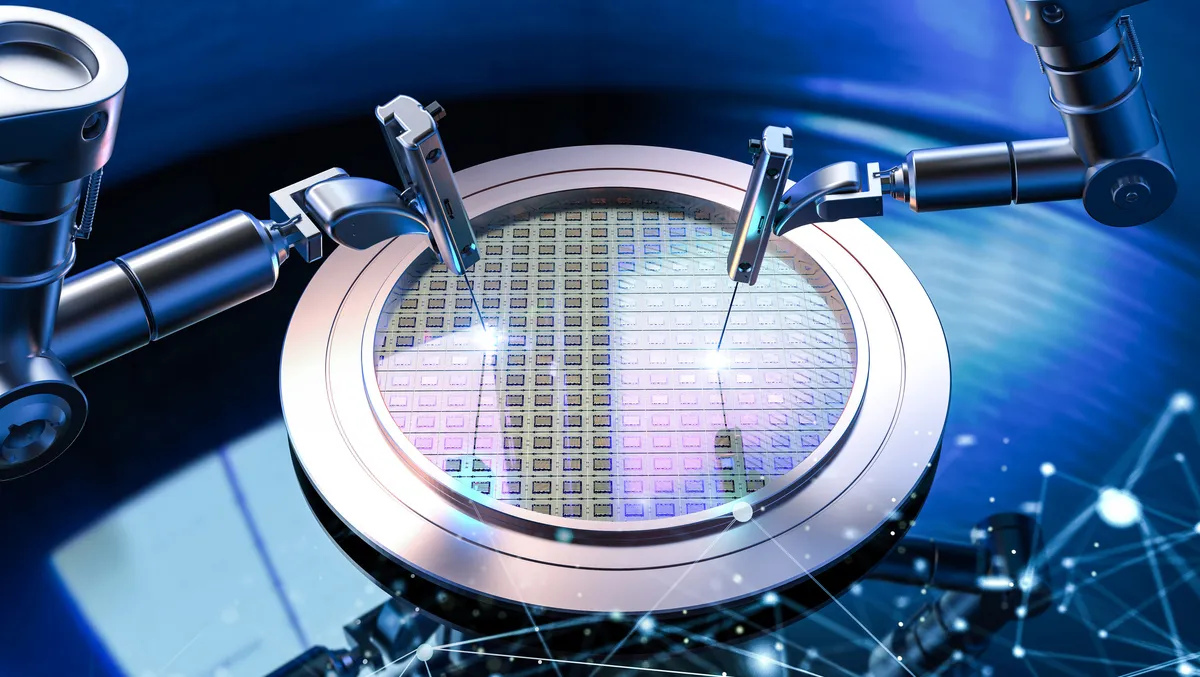 Intel launches suite of AI technologies to shape 'Siliconomy'
Fri, 22nd Sep 2023
By Tom Raynel, Managing Editor
In a bold move that positions it as a leader in the burgeoning "Siliconomy," Intel Innovation has launched a range of technologies to make artificial intelligence (AI) more ubiquitous and accessible across different workloads. The announcement, which includes plans to ship tens of millions of new AI-enabled Intel PCs in 2024 and a focus on securely powering AI deployments at the edge, signifies a new era of global expansion facilitated by AI and silicon technology.
"Each of us is participating in a new era of global expansion enabled by silicon," said the company in its press release. "At Intel Innovation, the company unveiled technologies to bring AI everywhere and to make it more accessible across all workloads – from client and edge to network and cloud."
Central to this initiative is the general availability of the Intel Developer Cloud. This platform offers developers an easy pathway to test and deploy AI and high-performance computing applications. Built on a foundation of advanced CPUs, GPUs, and Intel Gaudi2 processors for Deep Learning, the cloud environment aims to speed up innovation with open-standards solutions. Developers will also be able to use the Intel Developer Cloud to build, test and optimise AI and high-performance computing applications.
Notably, Intel Gaudi2 accelerators have been highlighted as the "only viable alternative on the market for artificial intelligence compute needs." The company also announced that a large AI supercomputer will be built entirely on Intel Xeon processors and 4,000 Intel Gaudi2 AI hardware accelerators, with Stability AI as the anchor customer.
On the hardware front, Intel is pushing the boundaries with its future-generation Xeon processors code-named Sierra Forest and Granite Rapids. "Granite Rapids will include industry-leading Performance-cores (P-cores), offering better AI performance than any other CPU, and a 2x to 3x boost over 4th Gen Xeon for AI workloads," the company detailed.
In addition, Intel has turned its attention to AI experiences powered by its upcoming Intel Core Ultra processors, code-named Meteor Lake. This marks an "inflection point" in Intel's client processor roadmap, featuring Intel's first integrated neural processing unit (NPU) for AI acceleration on personal computers. "Core Ultra integrates an NPU into client silicon for the first time. It is ideal for workloads migrating from the CPU that need higher quality or efficiency," the release highlighted.
To take AI to the edge, the company is making AI deployment even more accessible with its OpenVINO developer toolkit. The toolkit has seen a 90% year-over-year increase in downloads in the last year alone, enabling developers to deploy across a broad range of devices and applications.
With this suite of innovations, Intel is positioning itself at the forefront of the Siliconomy, ready to shape the future of AI on a global scale.