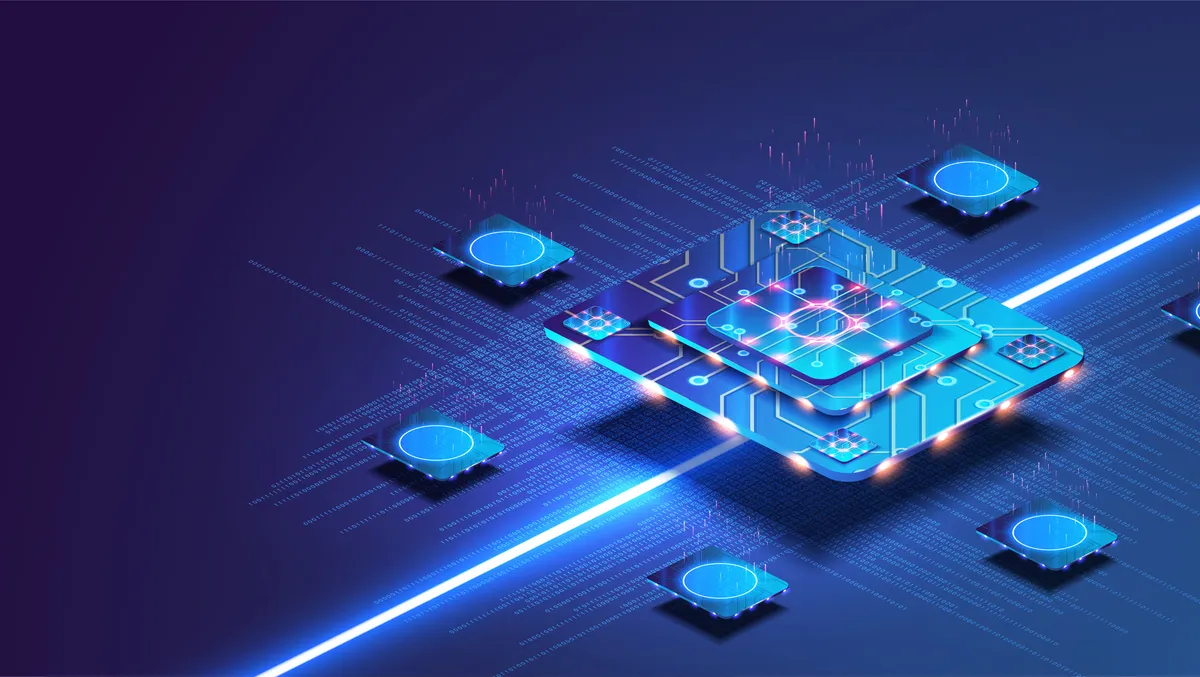 Intel unveils next-gen Xeon with better efficiency architectures
At this year's Hot Chips event, Intel provided the first in-depth look at its next-generation Intel Xeon product lineup, built on a new, innovative platform architecture.
The platform marks a significant evolution for Intel Xeon by introducing processors with a new Efficient-core (E-core) architecture alongside its well-established Performance-core (P-core) architecture.
"Code-named Sierra Forest and Granite Rapids, respectively, these new products will bring simplicity and flexibility to customers, offering a compatible hardware architecture and shared software stack to tackle critical workloads such as artificial intelligence," informs a company spokesperson.
"It is an exciting time for Intel and its Xeon roadmap. We recently shipped our millionth 4th Gen Xeon, our 5th Gen Xeon (code-named Emerald Rapids) will launch in Q4 2023 and our 2024 portfolio of data centre products will prove to be a force in the industry," adds Lisa Spelman, Intel corporate vice president and general manager of Xeon products and solutions.
At Hot Chips, Intel presented two sessions revealing technical specifications and features of the Xeon platform architecture and offerings coming in 2024, along with additional information on its forthcoming 5th Gen Intel Xeon processors launching later this year. A separate session outlined new capabilities related to its Intel Agilex 9 Direct RF-Series FPGAs.
The new Intel Xeon platform utilizes modular system-on-chips (SoCs) for increased scalability and flexibility to deliver products that meet the growing scale, processing and power efficiency needs for AI, cloud and enterprise installations. The innovative architecture also helps customers maximize their investment by offering two different socket-compatible processors for simplicity and interchangeability for any workload.
P-core and E-core are delivered with shared intellectual property (IP), firmware and OS software stack. Fastest DDR and new high-bandwidth multiplexed combined rank (MCR) DIMMs. New Intel Flat Memory enables hardware-managed data movement between DDR5 and CXL memory, making total capacity visible to software. CXL 2.0 support for all device types, with backward compatibility to CXL 1.1. Advanced I/O with up to 136 lanes PCIe 5.0/CXL 2.0 and up to six UPI links.
Intel Xeon processors with E-cores (Sierra Forest) are enhanced to deliver density-optimized computing in the most power-efficient manner. Xeon processors with E-cores provide best-in-class power-performance density, offering distinct advantages for cloud-native and hyperscale workloads.
2.5x better rack density and 2.4x higher performance per watt.
"These include support for 1S and 2S servers, with up to 144c per CPU and TDP as low as 200W. Modern instruction set with robust security, virtualization and AVX with AI extensions. Foundational memory RAS features such as machine check, data cache ECC standard in all Xeon CPUs," adds Spelman.
"Intel Xeon processors with P-cores (Granite Rapids) are optimized to deliver the lowest total cost of ownership (TCO) for high-core performance-sensitive workloads and general-purpose compute workloads. Today, Xeon enables better AI performance than any other CPU2, and Granite Rapids will further enhance AI performance. Built-in accelerators give an additional boost to targeted workloads for even greater performance and efficiency."
"The advantages include 2-3x better performance for mixed AI workloads. Enhanced Intel AMX with support for new FP16 instructions. Higher memory bandwidth, core count, cache for compute intensive workloads. Socket scalability from one socket to eight sockets."
Intel Agilex 9 Direct RF-Series FPGAs with Integrated 64 Gsps (giga-samples per second) Data Converters and a new wideband agility reference design include wideband and narrowband receivers within the same multichip package. The wideband receiver provides an unprecedented 32 GHz RF bandwidth to the FPGA.
"Importantly, Intel's data centre roadmap and offerings are on track for timely delivery. 5th Gen Intel Xeon processors (code-named Emerald Rapids) are sampling with customers and are on track to launch in the fourth quarter of 2023," adds the company spokesperson.
"Intel Xeon processors with E-cores (Sierra Forest) are on track for delivery in the first half of 2024. Intel Xeon processors with P-cores (Granite Rapids) will follow shortly thereafter. Intel Agilex 9 Direct RF FPGAs were delivered to BAE systems six quarters ahead of schedule, demonstrating Intel's ability to rapidly provide industry-leading capabilities via chiplet-based heterogeneous integration powered by Intel embedded multi-die interconnect bridge (EMIB) technology," the spokesperson concludes.