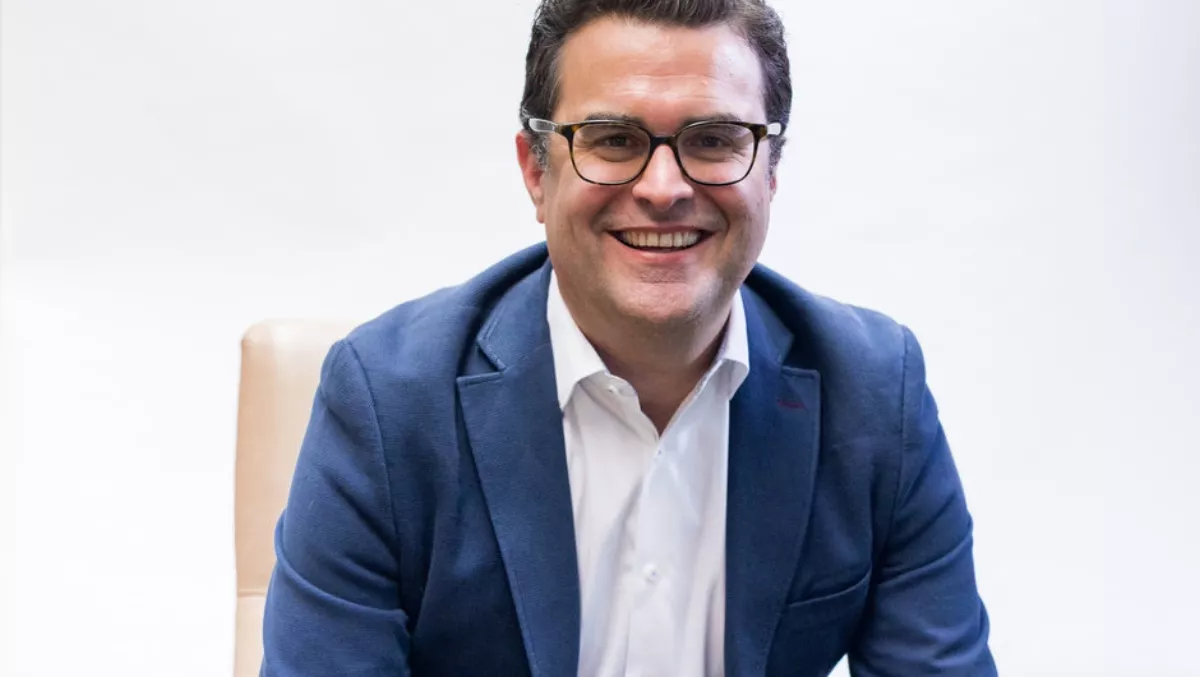 Interview: AWS ANZ MD discusses machine learning strategy
FYI, this story is more than a year old
The integration of artificial intelligence capabilities on cloud platforms in the form of software-as-a-service is increasing the accessibility of the technology.
As a major cloud platform, Amazon Web Services (AWS) is taking pains to ensure it's at the head of the pack when it comes to providing AI capabilities.
2017 saw the company roll out several new machine learning (ML) services, including natural language processing and image and video recognition services, and a platform for building, training, and deploying machine learning models - shortcutting the process for developers and enterprises building on the platform.
At its most recent partner and user conference, re:Invent, AWS continued further along the path, announcing 13 new machine learning services including a new machine learning marketplace and a managed service for reinforcement learning algorithms and simulators.
TechDay spoke to AWS ANZ managing director Paul Migliorini about its machine learning strategy and the adoption of its SageMaker platform in the ANZ region.
Preparing organisations for machine learning
Migliorini says at the base level, for enterprises to get into machine learning, they need to have the infrastructure to run the workloads.
"We have specific instances that are optimised for machine learning called the P3 family of instances, and we've iterated a new family of instances that are reducing costs and adding computing horsepower to fuel machine learning.
"Storage also factors into that as it dictates the amount of data you can ingest and store.
Underneath the infrastructure lies the machine learning framework, and Migliorini says AWS aims to provide customers with the broadest possible choice around which machine learning language they use and supports a number of different frameworks such as TensorFlow, Caffe, and MXNet.
"The challenge with that, though, is that to use these frameworks natively requires quite deep skills, and very few organisations have those skills.
"So what we released in 2017 was a service called SageMaker, which essentially helps customers and developers who don't have the data science capabilities to build, train, and deploy machine learning models.
Migliorini says SageMaker has been adopted quickly in the ANZ region, with hundreds of customers using it in their organisations to build their own machine learning algorithms and train them.
AWS is also working on extending SageMaker's capabilities by adding more features to it, such as Ground Truth, which tags different objects in a video feed intelligently.
"What we're seeing is that customers are trying to innovate using things like machine learning and IoT and they need the data infrastructure to do that – so I think about it in those two categories," Migliorini says.
"We're seeing a high level of activity across Australia and New Zealand around that.
He cited the example of Australia's NIB bank, who has launched a customer service AI chatbot, Nibby, built on top of AWS.
Looking ahead
Migliorini says he's seeing organisations in Australia and New Zealand go through what he terms as a legacy transformation exercise where they're working to become more innovative and harness the power of their data.
"Making sure that we've got the right services and support capabilities locally to support that is a big focus for us.
"We're also focusing on software companies a lot, such as Xero, MYOB, and Atlassian, who have chosen to build on AWS because they trust that we're going to continue to iterate the services on the platform.
Migliorini adds that it's working with ANZ software companies to get access to new markets.
"Many of them are expanding globally, so we're working with them on co-marketing and helping them build platforms to enable them to deploy their software licenses inside their customer environments.