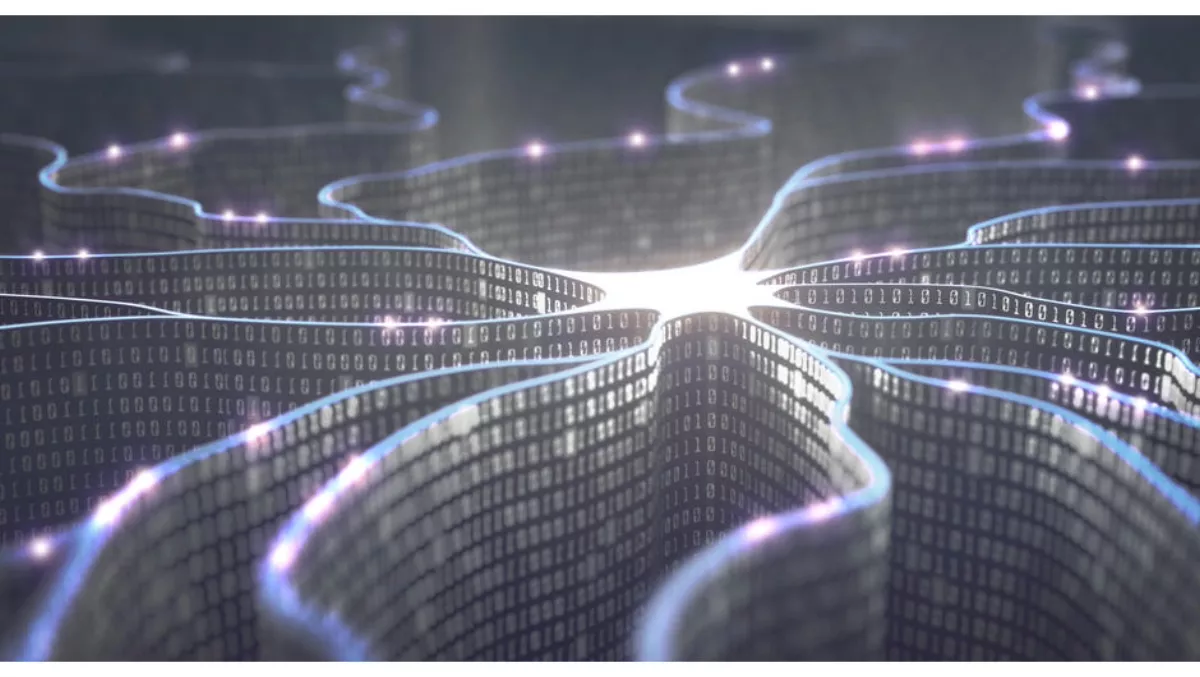 Interview: Cisco on where the opportunity lies for intent-based networking
Wed, 11th Apr 2018
FYI, this story is more than a year old
By Patrick Martlew, Community Editor
Cisco has been making quite a distinct push towards intent-based networking recently, describing it as the next-generation of networking and a major technological step forward.
Part of the reason behind this - according to Cisco - revolves around the technologies ability to use software and automated functionality to unlock more of the network's capability and rub out mundane activities.
To expand on why Cisco views intent as such a leap forward, we sat down with the company's director of enterprise networking Rob De Nicolo.
De Nicolo also talked about how the role of partners and networking personnel is set to experience a shift as a result of intent-based networking and whether the company views ANZ as a key market for adoption.
We're obviously seeing an explosion of traffic in networking, what are the most important ways infrastructure needs to evolve to keep up?
The first major change is around intent-based networking and software defined. By 2021, we expect global traffic to increase by about 2.5 times what it was in 2017, so that's a massive increase, but also the direction of global traffic is actually changing. Just about every customer I talk to pushes everything out to the data center, and then from there, it goes out to the internet. But actually, in reality, about 50% of traffic today already should be going straight to the internet, because it's being consumed by cloud and internet services.
So, the network has to evolve in terms of topology. However, that has been quite difficult to accomplish, because if large businesses try and move their internet to every site, branch or business location, they go from managing one internet connection to managing hundreds. This has been an exceptionally hard issue to overcome across a plethora of industries.
However, with this shift towards software-defined and intent-based networking, you can create this fabric which only requires management in one instance. So you can address the need to pump traffic out closer to the source, while at the same time minimising complexity.
The second major change that infrastructure is undertaking is around security. With the increasing plethora of connections and devices on modern networks, defining a security perimeter, like what has been done in the past, is really hard to do. The network is going to have a really critical role in offering protection within the fabric of connectivity.
Can you just expand on why you see intent-based networking as such a major shift?
Well, there is just so much change going on that basically IT is struggling to keep pace with what the business is trying to accomplish as they try to digitise. Business is going agile, so they're running a range of complicated projects and they come to the networking team and make requests with specific time parameters.
18-month projects are no longer acceptable, it's a case of getting to a certain point in one month and building on that over time. Networking teams are simply struggling to keep up with these increased expectations.
This is where intent-based networking comes in, as it allows networking teams to accomplish things really quickly because you're doing it with software and it's all fully automated.
Where does intent sit in regards to software-defined? Is it a shift past software-defined or does it build upon it?
Intent-based networking actually builds on the concepts of software-defined. Intent is all about trying to define business policy, have it automated and pushed out to the network without having to configure every single device.
However, there are other critical elements that are built on that. The ability to collect state information from every single part of the network is a crucial development because the network basically just tells you what is going on. On top of that, being able to close the loop is also really important, so assessing what's working and what isn't, and as a result, being able to determine what to do next.
The network needs to become something that starts to give you guidance with regards to creating a better working environment for users and applications. It then needs to actualise required changes automatically.
That actually builds on top of software-defined, because SD - in some respects - is a theoretical approach to separating data plane from control plane whereas intent has grown into something that is directly relevant to business.
How does the intent-based shift have an impact on personnel like networking technicians and what sort of opportunities will be created for partners?
I would certainly note that partners are taking steps to embrace what we're doing with intent-based networking, but in terms of how they're looking to transform, I think this represents a major opportunity for consultancy. As you move away from doing repetitive and mundane work within the network, you need to move into areas of consulting as intent is based on knowing what the business intent actually is.
Secondly, in many cases, a lot of our partners are involved in managed services and a lot of those managed services are fairly basic in terms of the SLAs. A wireless managed service, for example, is looking at whether it's on or its off.
So now, the new tools that we're introducing are giving partners a means to go very granular in terms of the offering they're taking to market. It's going to be about the user experience and application performance, as opposed to simply providing Quasi-connectivity.
The third element of that is the partners taking the advances in technology and using them to drive efficiency in the services they're offering. As they automate a lot of what they do, they've changed their go-to-market and commercial offering because as businesses become more agile, so too can the partner.
In the past, it has been hard to make the network play a really rich role in the business because it's been too hard to fully realise its capability. Now, partners can work with customers to turn on up to 80% of the network's capability, whereas, in the past, it's been possible to turn on about 5%.
Do you see a big initial market for intent within ANZ, comparative to other regions?
ANZ are always early adopters. While we're a small market, we're also a mature market as well and we find that many customers are wanting to try this stuff more rapidly in the region. This is evidenced by the uptake of the catalyst 9K, which has been our fastest ramping product in Cisco's history.
In ANZ, we've got 153 unique customers that have invested in the platform and 13 of those reside in NZ. So we've got really rapid uptake locally, on the back of what the technologies promises.