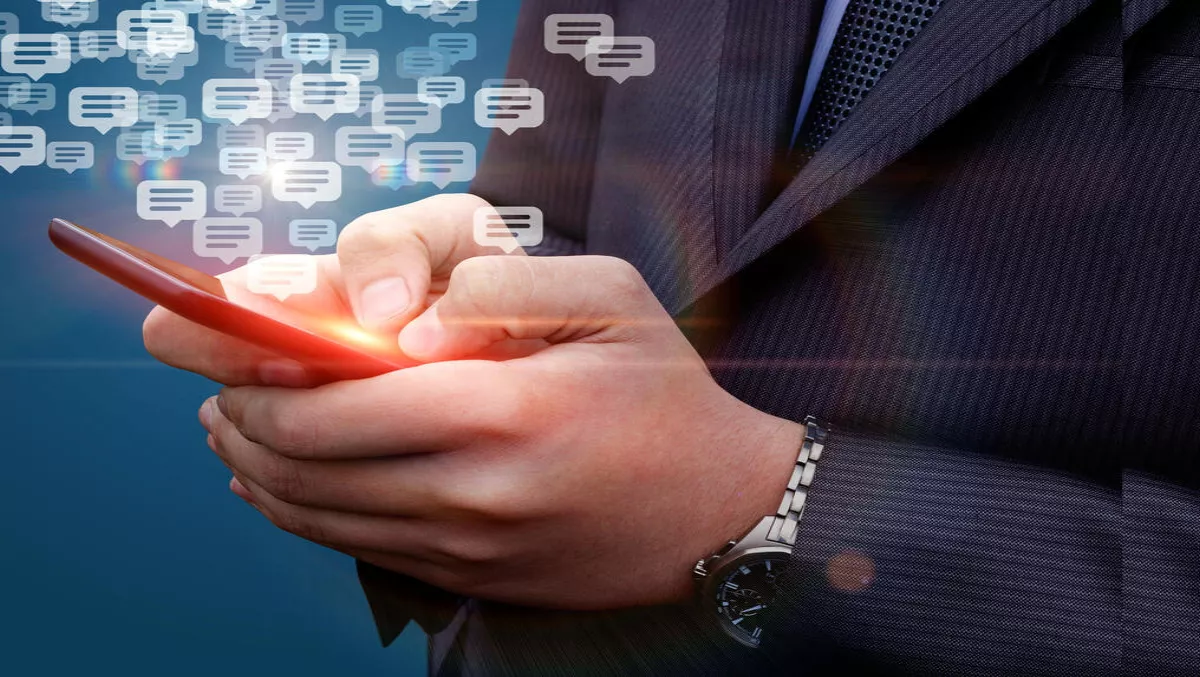 Interview: Humans vs. Machines - the importance of knowing who is better at what
FYI, this story is more than a year old
"In the past with data analytics, the big question was a very basic question: What are my sales? How many customers do I have? What we see today is businesses pushing the envelope a lot more and asking questions like – Why are my sales changing? Why are my customers increasing?," says Josh Good.
He is the senior director of Product at Qlik, the global software company delivering embedded analytics, reporting and analytics applications to thousands of customers around the world.
"The most common business problem that people have is that have all their data but they don't know what to do with it," he adds.
"As IoT (Internet of Things) has come on board, and big data, it's a moment of realisation. People are coming to work with different expectations today of what they are able to do. The bar has been raised, quite a lot, over the past several years."
In this exclusive interview, Good continues this discussion on how the needs and expectations of customers have changed when it comes to how they view and analyse their data, alongside the importance of augmented intelligence and chatbots.
Humans Vs. Machine: Knowing who is better at what
Good says while traditional, hierarchical technology of the past worked as a machine, Qlik's technology works the way a human brain works.
"People today are coming to us with a lot more questions – they are human questions – and they want to be able to explore and find that information in an intuitive way. This is where we can help."
"At the core, our platform brings all data analytics together and associates them."
"So, it doesn't predetermine the questions you are going to ask – it just understands the entire data space while you move through that. Now that we are moving into the augmented intelligence area, it means that machines are coming in to help you ask the right questions. And alongside this, people are using their intuition."
"So, it's a combination of intuition, people, and raw calculated power from artificial intelligence – and bringing this all together has really big benefits."
"There seems to be a lot of talk around artificial intelligence and there's less hype around augmented intelligence. I think augmented intelligence is where we need to go because machines are often better at certain things and humans are better at other things."
"Often, humans are better at asking questions and machines are better at answering questions."
So, having the platform that works between machines and people, continues Good, is really key to getting them to evaluate your information.
The Qlik Analytics Platform
"Our customers are interested in delivering on specific use cases or specific business problems and we do a great job delivering fast time to value there."
"Yet, what tends to happen is they then have new projects – and this is where they discover how flexible the platform is - the Qlik Analytics Platform."
"The platform enables users to build new analytical possibilities and they are able to deliver on multiple different use cases. For example, reporting. Simple PDF reporting is still very common yet not as sexy as something like augmented reality, but that's how businesses run."
"The interesting thing here is that you get a PDF report and 9 times out of ten, you say thank you very much I have my information, but that tenth time, the response is: I have more questions."
"With Qlik, because we work on a unified platform, you can ask those additional questions through self-service, or exploration and using the same technology, so you have confidence in it."
"From here, customers expand beyond traditional business intelligence into embedded and app creation where they are building entirely new analytics experiences using Qlik at the core."
Chatbots: Text messaging app meets analytics platform
Qlik's analytics technology has integrated with a range of other technologies – such as the Telegram app, which is similar to Whatsapp – to create a chatbot.
"We have a chatbot where you can actually talk to the bot and ask analytical questions and it will return those answers through text."
Good explains that the bot can return answers to simple question such as 'what are my sales?' But the bot can also return more complex answers and answer questions in context, such as sales by region or by a specific salesperson.
The bot also understands when it's better to turn to external data sources, adds Good.
"If you're in the financial sector and you're asking about commodities, the bot can bring back news information or inform you about what you're seeing in your own data."
Hybrid cloud: Getting the best of both worlds…at all times
"Where things are going is to this hybrid cloud world, where you need to pick where you want to run your environment. You can pick across multiple structure types."
"The big difference here, from a customer standpoint, is that we are not going to force them to choose what infrastructure they want to use up front."
"If they want to use a single tenant set up or multi tenant, they will be able to move between those to get the best of both worlds at all times," adds Good.
Qlik's Associative Difference: The Power of Gray
"At the core of Qlik's Associative Difference is a change to the way we interact with data."
"Traditional analytics platforms are based on query-based approach – which is that you submit a query, wait a bit, and get an answer back."
"The other thing with that is that when you submit a query, you're looking at it from a particular perspective. And you're never quite sure if the query will return the correct results."
"With Qlik's Associative Difference technology, we actually bring all the data and index it so we understand how it all relays at all times. That gives a huge amount of flexibility to the user to move through the data however they see fit."
"So, they can start looking at the data from one perspective, and if they want to change that perspective – they don't need a data model to do that. So, this is going back to that idea of thinking they way humans think. "
"The other thing that's different is what we call the power of gray."
Good explains that because Qlik has a sense of all the data at all times, the platform not only displays the information that has been asked for, it also displays the excluded information.
"Often, when you think about doing analysis, what's not happening can be as important, or even more important than what is happening."
Related stories
Top stories