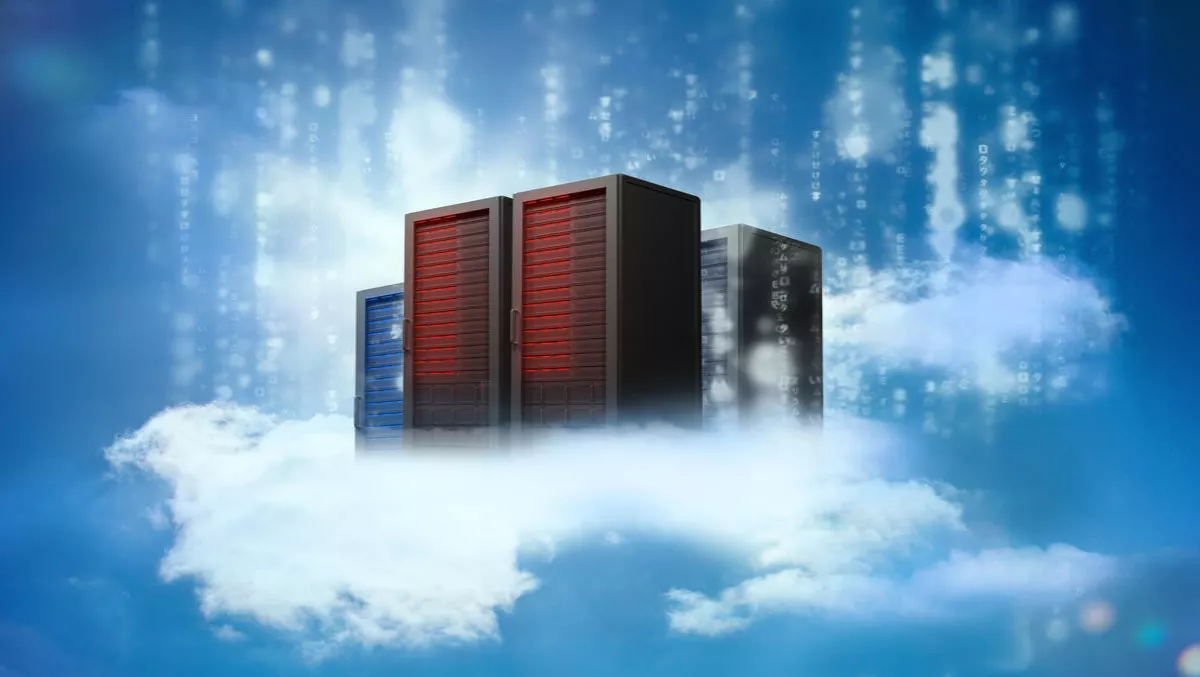 Interview: Microsoft on what the new Azure regions mean for AU's public sector
FYI, this story is more than a year old
When it comes to digital transformation and the adoption of cloud based services, the government sector has traditionally been quite slow to the market.
Yesterday's announcement regarding Microsoft's new implementation of two new hyperscale Azure regions in Canberra marks an exciting change for government on the cloud front.
Techday had a chat with James Kavanagh, Canberra-based Microsoft Azure engineering lead for Australia and Greg Boorer, chief executive officer of Australian-owned Canberra Data Centers.
They discuss how this announcement is significant for the public sector, and how it marks the beginning of a strong partnership.
The state of play up until this point
Australian government expenditure on ICT is currently between $6 billion and $9 billion per year, with the majority of that being spent on purely keeping the current systems alive.
Although, Kavanagh says an interesting part of the equation is the age of these applications and the imperatives involved with keeping them afloat.
"44% of government applications are quite old, they're more than 10 years old. Which means there are only a small amount of applications that have been built in the last few years.
"Keeping those systems alive costs about 78% of all government IT expenditure and a further 13% is spent on small changes to those systems," he says.
"That leaves 9% for everything else, such as digital transformation, new citizen services, digital identity projects, and electronic health records. So you think $6 - 9 billion dollars spent on ICT, but only 9% being spent on anything new, that's a big problem."
Kavanagh says that even less is spent on cloud innovations.
"When you add up every government contract relating to cloud services, whether it's private, public or hybrid cloud, it's less than 1% of government spend, so government is one of the slowest sectors for the adoption of cloud."
Slow cloud adoption in the public sector
Kavanagh says one of the reasons that government entities have been slow adopters of cloud services is because they need unique approaches to data security and performance which may not be of as much concern to other sectors.
"These are big, complex systems that need very high spec machines and reliable infrastructure that generally needs to be close to the source of the data, and they can't tolerate things like latency or performance degradation.
"The other issue is data sensitivity, while most data is unclassified, it's often mixed up with protected or top secret data, so the whole thing is considered as protected which causes a lot of challenges," Kavanagh adds.
"With this announcement, we're aiming squarely to solve these issues, offering the ability to really modernise all of those systems, build innovative services and break that problem."
Boorer says that the way that Canberra Data Centers has been set up is also a big part of their success.
"One of the reasons why we've been so successful is because we've solved that challenge of having multiple security classifications by having one agency in one building."
"We've done that by purposefully designing our facilities as top secret buildings, which are capable of housing heavily classified data, so secret, protected and unclassified information is quite comfortably accommodated."
The new partnership
Kavanagh says that a big part of what makes this new partnership exciting is that it will blend the benefits of hyperscale Azure services with solid infrastructure offered by Canberra Data Centers.
"This is a partnership with Canberra Data Centers which allows us to bring our hyperscale Azure services, and all the innovations, the ecosystem and the partners that come with it, and implement it on the advanced infrastructure provided by CDC.
"We're deploying 2 regions so they can be resilient as a pair, and government can be assured that as the data is replicated between those two regions, it stays within a secure perimeter."
In terms of the focus of the project, Kavanagh says the solution will initially target unclassified and protected data, which will make it the first hyperscale cloud to gain protected classification.
"We have far more certifications on services that government can use than any other cloud provider in Australia. Actually, if you add up everyone else's, it's not even half of the certifications that we've achieved for the Australian government.
"Many in government sectors would say that this is not possible, so this will be a surprise to some people in government, and their partners, as this is very real and actually being deployed right now."
Challenges and benefits
Boorer says one of the most significant challenges involves the government imperative of control and ownership of national critical infrastructure.
"If you think of what would happen to society if one of these systems were to be switched off, borders would be closed, planes wouldn't fly, and the economic impact would be huge. So ownership is an absolute imperative.
He also says that the alignment of government agencies will provide unique benefits in providing interoperable services.
"Now that we've got all these government agencies together, we thought there was actually a really good opportunity to have more joined up government services and make better use of all of the data that we're sitting on."
Kavanagh says that to ensure security, governments often make sacrifices on innovation, which can now be avoided.
"Cloud providers really only sometimes provide virtual machines, they don't have the scale to deliver much innovation.
"This announcement is significant because government can now innovate at the pace of a hyperscale cloud, but still have all the security assurances that Canberra Data Centers will provide, and it's that blend of the two that unlocks all these possibilities."
Related stories
Top stories