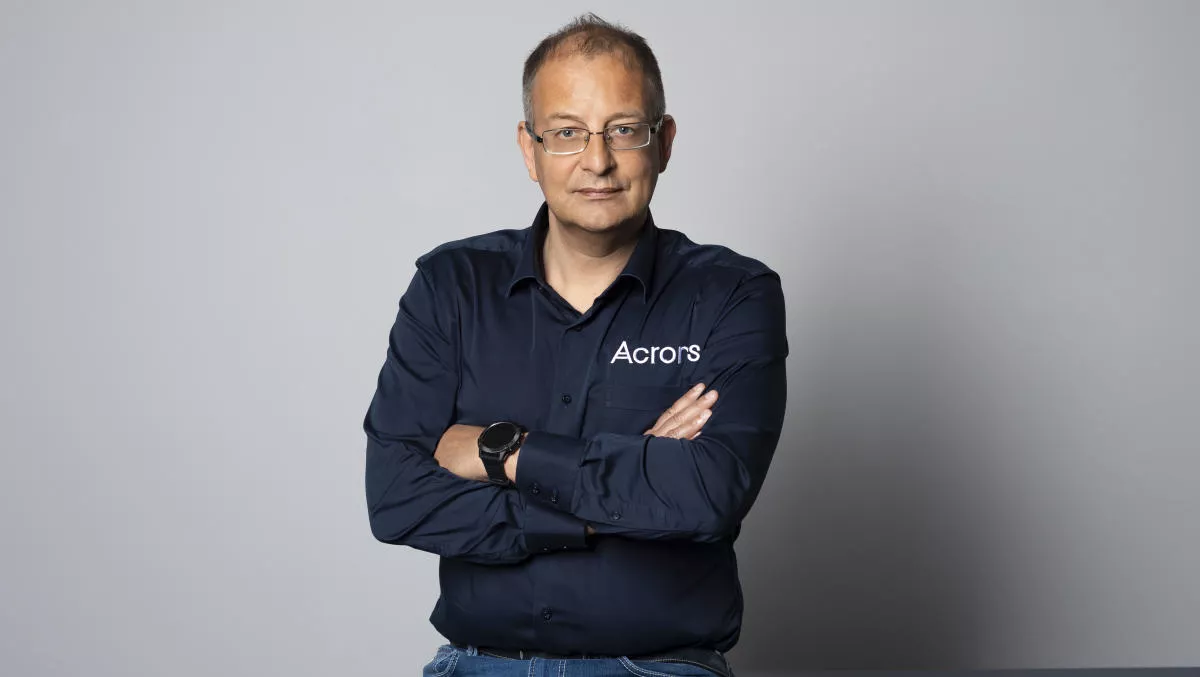 Interview: Why Acronis is building 111 micro data centres almost everywhere
FYI, this story is more than a year old
The 2020 Acronis Global Cyber Summit was a groundbreaking event for two reasons - the first being that for the first time, it wasn't in the tropical beachside paradise of Miami like the previous event; this time it went fully online.
The second reason soon became clear when Acronis announced the global availability of its flagship cybersecurity product - on top of that announcement, the company revealed major plans to build more than 100 micro data centers across the world.
As a major player in the security, backup, disaster recovery and secure data access space, Acronis has been particularly busy this year adding more capabilities to its flagship cyber protection solution, and addressing key global security concerns such as data sovereignty.
We spoke to Acronis co-founder and technology president Stas Protassov to discuss the recent announcements.
Just months ago, Acronis announced a new cyber protection solution now known as Acronis Cyber Protect.
This solution, says Protassov, is cyber protection that empowers customers to save their data, keep it private, and protect their organisations from malware.
Acronis follows a concept called the Five Vectors of Cyber Protection through acronym called SAPAS, which stands for safety, accessibility, privacy, authenticity and security. These five vectors are designed to balance digital asset protection, cybersecurity, and access to data that businesses need.
Those five vectors of cyber protection have vigorously been put through the paces over the course of 2020 in particular.
With the pandemic in various stages of mitigation around the world, the company soon realised that a larger presence in more countries was essential to providing partners - and customers - the protection that they need.
"Partners serve their local communities, they serve their customers and understand what they need. And in all cases, they always need one thing, they need an integrated solution.
Protassov points to issues around data regulation and the need for data sovereignty.
"Privacy and data protection laws in many countries right now solves a problem, but they also impose limitations and directions on how to handle data. The European Union's GDPR protects EU citizens' personal data. And in China, there are different regulations, often requiring you to keep citizens' data inside that country.
There are a lot of grey areas - for example, what happens with data belonging to a dual citizen of China and Indonesia when each country requires the data to be kept in their own countries?
That issue and others like it is partly what spurred Acronis' partners to monitor regulatory processes, and to listen to their customers. Partners may operate on a global scale - but they also serve local communities.
"A lot of our partners have been asking if we're going to open a data center in their country. One of the reasons is because COVID-19 caused people to be more concerned about where they put their data. Their customers in Germany want their data in Germany, not France, and vice versa.
Acronis' approach to solve this problem involves building many micro data centers. They are essentially data centers in a box, which can be shipped to different countries and stacked.
Acronis settled on building 111 data centers, one of which recently launched in New Zealand. The Acronis Cloud Data Center, located in Auckland, was welcome news to many New Zealand partners, including Ingram Micro and Rhipe.
Other locations include South Korea, India, Indonesia and Bhutan. Acronis plans on launching another 30 data centers in 2020.
These new data centers support an established network of Acronis Cloud Data Centers in countries such as the United States, United Kingdom, Singapore, Japan, Australia, Canada, France, and Germany.
These data centers are important for delivering cybersecurity solutions closer to home for many partners and customers.
"For partners, their ability to store data locally is extremely helpful, because it immediately removes a lot of questions and problems they need to solve," says Protassov.
Not only do the micro data centers solve the data sovereignty problems, but it also means that Acronis Cyber Protect is strengthened through more network touchpoints.
"By now, we have approximately a quarter of a million malware samples and we're blocking around 1000 attacks every day. Attacks will continue in Asia Pacific and Acronis Cyber Protect will protect customers.
"Eventually we want data centers in every country, but they won't do much if they work alone. They will work together and receive feeds from our Cyber Protection operation centres, and they will join an intelligence network that operates on a global scale.
"For many countries and the existence of coronavirus this year, it means that prices and services are better because they don't need to cross borders. At the same time, service quality and production levels are upheld to high standards.
Service providers interested in learning more about data management services that are available through this new data center can visit https://www.acronis.com/cloud/data-centers.
Service providers interested in learning more about the advantages and opportunities of cyber protection solutions available through the Acronis Cyber Cloud platform can visit https://www.acronis.com/en-us/cloud/service-provider/platform.