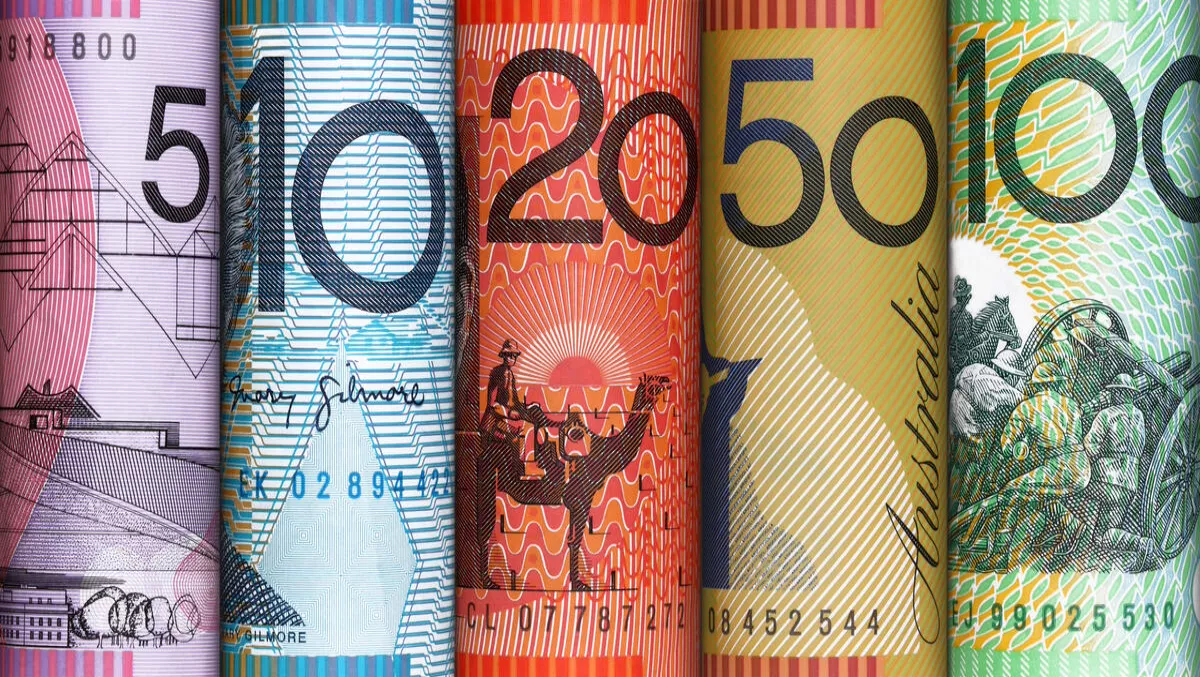 Interview: zipMoney on disrupting the consumer credit market & that $40m Westpac investment
FYI, this story is more than a year old
ZipMoney is an Australian payments company that was founded by two guys as they sat at the Commodore Hotel brainstorming over butcher paper.
The two men had one thing in common – they both knew that there were some serious shortcomings when it came to consumer credit.
They knew that Australian consumers were unhappy with credit cards and other debt facilities - especially millennials.
So, zipMoney set out on a mission of delivering fair and transparent financing options to everyone.
In this exclusive interview, the company's chief technology officer, Mike Greer, discusses what alternative payment platforms mean for banks, a $40 million investment from Westpac, and what the future holds.
What challenge in the Australian market spurred the inception of Zip?
When you open your bank statement to see a message at the bottom that says "it will take 12 years and 10 months to pay off your balance in full" you know there has to be a better way.
We built Zip to equip people with a digital wallet that was super easy to sign up to, interest-free and that actually encourages you to pay back quicker, supporting your overall financial health.
What's Zip's relationship with Twillo, and how has the implementation of the Twillo platform contributed to Zip's success and in what areas specifically?
We sent our first SMS through Twilio in December 2013 to our very first customer Naomi, who bought a $500 bicycle from our first merchant, Chappelli Cycles. Since then we have sent close to 5 million SMSs via Twilio's communications platform.
According to research, on average an SMS is read within the first 30 seconds of delivery so it's obviously a great channel for communicating with our customers in real-time and eliciting an outcome.
We have also found that click-through rates from SMS's are 15% higher when compared to email - which is Twilio's sweet spot for customer engagement.
As of last quarter, zipMoney has made over $300M in transactions, transactions have soared by 740% and customers grown by 1,100% to over 400,000 customers.
Communicating with our customers at the right time through the right channels is a key driver for our success and being able to scale rapidly and confidently has been key.
Following the $40m investment from Westpac, and the deal with National Australia Bank earlier in the year, where do you see the relationship between traditional financial operators and fresh platforms like Zip developing in the future? Is there a sense of competition here, or in what ways can platforms like Zip benefit traditional players?
I think competition is giving way to collaboration because the banks recognise that partnering is good. They recognise that they don't have all the answers, especially when it comes to connecting to their base - Zip and other Fintechs are highly engaged with demographics that have traditionally been difficult for banks to reach.
Regulation and the government generally are wisely recognising the trend and loosening the shackles and fostering more competition: NPP, comprehensive credit reports, and the push for open banking API are all examples of this. In the end, the consumer will benefit immensely from these changes.
Who are platforms like Zip competing with and disrupting the most? And how does Zip differ…in terms of culture, vision and customer experience and communication?
We are disrupting the idea that consumer credit can't be transparent and fair.
This means that any credit product that doesn't meet the standard of transparency and fairness is ripe for disruption: credit cards, traditional credit facilities, etc.
Our culture is critical to our growth. We empower our staff and make them businesses owners. We treat them with respect, let them stargaze and think big.
We focus on MVP, build agile, deliver, test and learn, and move fast, but with our eyes open to the future and the shifting landscape.
Part of our technical offering is bringing together two areas usually kept apart: consumer finance and personal finance. Our Pocketbook app, the largest of its kind in Australia with over 350,000 users, helps advance our mission of putting financial well-being within easy reach of everyone, and provides insights into how we spend and save that can help the entire community, Zip and non-Zip users alike.
Beyond individual consumers, could you talk about Zip's customers in the enterprise space?
We have over 6,000 merchants and some of the largest online brands in Australia such as Catch and kogan.com.
Our customers in the enterprise space span everyone from travel to homewares, and the demand for us at checkout is intense because merchants recognise Zip's power in this area.
How does the company leverage machine learning?
Machine learning has become integral to how we operate at Zip. We use machine learning algorithms for our real-time credit decisioning, customer service communications and are now looking into how we apply this into our consumer marketing.
Our real-time credit decision engine has been one of our core differentiators from day one at Zip. It has been through multiple iterations over the last few years and our latest versions all use machine learning at the core.
We have invested heavily in our data science team and our data infrastructure to enable us to rapidly model, test, tune and iterate.
We usually have several models running concurrently that allow us to validate models prior to activating them, and to also ensure improved results.
Machine learning also leverages the significant amounts of data collected by Zip.
In terms of customer engagement, we are using NLP to help us analyse and categorise communications with our customers, then we try to apply those insights into automating resolutions for customer queries.
From this we hope to automate a lot of customer interactions but at the same time ensure a human experience for our customers.
Where to from here for Zip? What exciting projects are there in the pipeline, such as the development of AI chatbots? Would the use of chatbots be internally for staff and developers, or externally for customer service etc?
We are constantly innovating.
We'd definitely love to get more AI bots into our customer care division and are actively exploring Twilio's new "Understand" API to see how this could be used.
We're doing some interesting stuff with Facebook bots but need to keep getting smarter there. But it's not all external facing technology…we've rolled out a cool initiative of matching staff that doesn't interact much via algorithm and scheduling them for coffee dates.
Related stories
Top stories