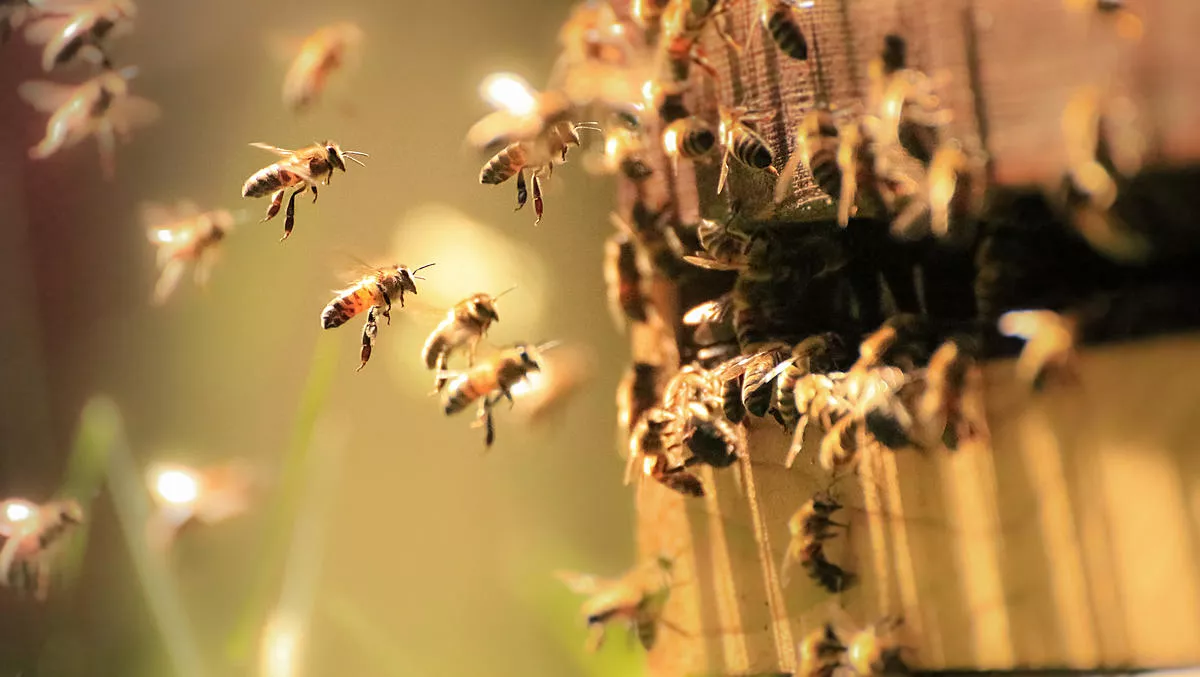 IoT and automation help to save the world's honeybees
FYI, this story is more than a year old
Honey bee colonies are rapidly declining, but technology could be part of the answer to help save them. The internet of things, machine learning, and visual analytics can all support thriving bee colonies – something that tech firm SAS is highlighting this week in honour of World Bee Day.
Researchers at SAS and Appalachian State University are conducting a world bee count in order to gain valuable data about bees and to figure out the best ways to save them.
Researchers have also developed a way to monitor beehives through sound and machine learning – all in a way that doesn't disturb beehives. Hive data like weight, temperature, humidity, flight activity, and acoustics are uploaded to the cloud continuously. Researchers used robust principal component analysis (RCPA), a machine learning method, to separate irrelevant sounds.
Researchers designed an automated pipeline to detect either queen piping following a swarm or worker piping that occurs when the colony is queenless.
SAS says this is beneficial to beekeepers, warning them that a new queen may be emerging and giving them the opportunity to intervene before significant loss occurs.
The collected data can indicate health, stress levels, swarming activities and the status of the queen bee.
Beekeepers are also being encouraged to pitch in and become citizen data scientists and report the number of hives they have. SAS launched the World Bee Count app.
"The World Bee Count allows us to crowdsource bee data to both visualise our planet's bee population and create one of the largest, most informative data sets about bees to date," says Appalachian State University professor Joseph Cazier.
"SAS' data visualisation will show the crowdsourced location of bees and other pollinators. In a later phase of the project, researchers can overlay key data points like crop yield, precipitation and other contributing factors of bee health, gathering a more comprehensive understanding of our world's pollinators."
SAS has created a visualisation map to display the images users submit via the app. In addition to showing the results of the project, the visualisations can potentially provide insights about the conditions that lead to the healthiest bee populations.
"By applying advanced analytics and artificial intelligence to beehive health, we have a better shot as a society to secure this critically important part of our ecosystem and, ultimately, our food supply," says SAS COO and CTO Oliver Schabenberger.
Researchers say they continue to explore technological ways to help honey bees – and ultimately humankind.