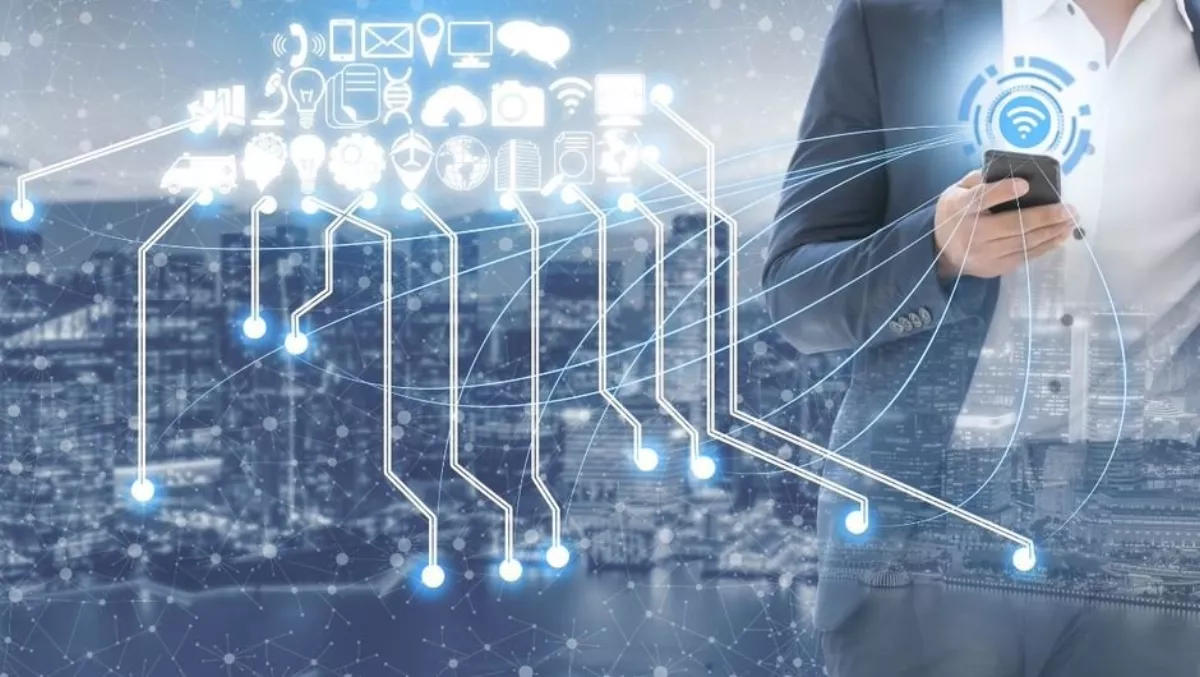 IoT and real-time visibility: The future of intelligent enterprise
FYI, this story is more than a year old
The initial perception around the Internet of Things (IoT) solutions has always been towards that of a hyperbole, though more recently, it is known more like a hyper enhancer. Organisations around the country are now leveraging the technology and applying across various industries, in fact, according to Gartner, the number of connected devices is projected to surpass 20 billion by 2020. As the available pool of data continues to grow, the collection and analysis of said data will play an instrumental role in enabling businesses to make sound decisions based on actionable insights.
Currently, thousands of new innovative ideas are being developed in the IoT space which has the potential to deliver real value to organisations. While most businesses are still planning and evaluating their IoT projects, according to Gartner, by 2020, more than 65% of enterprises will adopt IoT products.
Any form of digital change can be menacing but is essentially the hallmark of technological progress. Given the enormous potential of IoT, any companies that don't act will risk falling behind. IoT solutions can benefit any industry; an "intelligent enterprise" which connects the physical and digital will only serve to increase productivity, growth, and innovation.
Examples of industries leveraging IoT include:
The Agriculture Industry In the agricultural sector, farming businesses are implanting sensors in cows for vital insights to improve care for the animals. These sensors are completely safe and send location information to receivers several times per second. This enables farmers to track individual animals in real-time, making it simpler to bring them to the milking parlour as well as to examine, nurse or tend them.
This type of data provides farmers with valuable information including movement patterns, milking results or eating behaviour of every single animal. This high level of visibility also enables farmers to act quickly when necessary or to monitor specific animals specifically, helping farmers provide the best care for their cattle whilst ensuring seamless production processes.
The Logistics Industry For the logistics industry, trucks have historically not been utilised to maximum capacity resulting in significant inefficiencies. With suitable analytics software, companies can tap into 3D cameras at loading docks to collect and analyse data pertaining to the loading process and look into metrics such as loading density and speed, fill-rate, and loading techniques. Mistakes and inefficiencies are detected in the process and the dock manager is automatically notified.
Another IoT solution is Bluetooth Low Energy (BLE) beacons which indicate if the correct parcel is being placed in the right truck. Technological solutions like these ensure that parcels are delivered correctly; customer satisfaction will increase while the companies' environmental impact is reduced.
The Retail Industry Every year, approximately four per cent of potential revenue is lost because stores can't satisfy customer demand for specific products in their inventories. By equipping items with visibility technologies such as mobile computers, staff would be able to locate products easily, access inventory information in real-time, improve the availability of items on the sales floor.
An example of how retailers use such technologies include My Chemist and Chemist Warehouse Group, which has deployed over 16,000 mobile scanners to enhance the customer experience by improving store operations, increase efficiencies, and boost worker productivity.
Having accurate and real-time visibility will provide retailers with purchase trends and up-to-date information of what is lacking and oversupplied at each store. With such technology, retailers can accurately monitor the number of stock items that are lost or stolen and maximise revenue by ensuring inventory is up to date and replenished when needed.
The Healthcare Industry Consolidating, sharing, and analysing medical data can be extremely challenging due to the complex network of individual players including doctors, nurses, hospitals, and insurance companies. IoT and data analysis can improve information gathering and processing in the healthcare industry to ensure better care for patients.
The Leiden University Medical Center (LUMC), for example, uses an IoT-based time tracking solution for acute myocardial infarction patients. Internet-enabled patient wristbands send heart rate data to doctors, who track the crucial "door-to-balloon" time of a patient with a heart blockage. This covers the period between entering the hospital and surgically removing the blockage. By analysing that data, healthcare providers are better situated to understand how quickly patients receive treatment, inform staff planning procedures, and provide critical information to physicians in real-time.
The abundance of available data, thoroughly analysed, enables companies to develop a deeper understanding of its business processes, improve planning, and discover new sales opportunities or even business models. These are just some IoT solutions at work in today's connected enterprise. IoT solutions create real-time visibility, fostering innovative developments that bring enterprises closer to an intelligently connected future. Article by Tom Christodoulou, Regional Director, Australia & New Zealand, Zebra Technologies
Related stories
Top stories